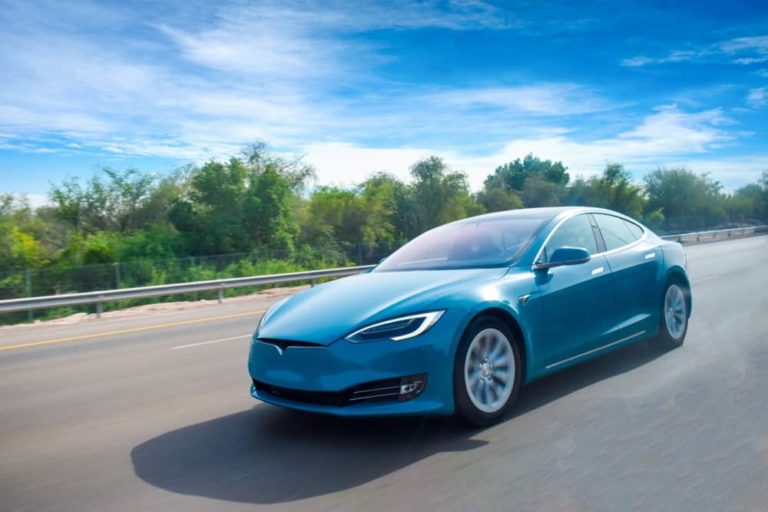 Key points:
Tesla shares have risen 55% in 2021 despite the recent pullback.
The company remains the global leader in the EV sector.
However, there are firms with better potential in the EV industry.
The Tesla Inc (NASDAQ: TSLA) stock price has risen 55% in 2021 despite the recent decline driven by Elon Musk's almost $15 billion in Tesla stock sales that drove prices lower.

However, Tesla shares are slowly recovering and have rallied higher for the past four days after Musk said that he was almost done selling almost 10% of his Tesla stake.
According to FactSet, investors are currently looking forward to the electric vehicle manufacturer's Q4 2021 vehicle delivery numbers, with analysts consensus estimates predicting that the firm will deliver 276,900 vehicles.
Analysts at RBC Markets are even more optimistic about Tesla's Q4 deliveries expecting the company to deliver 285,000 cars in Q4 2021, translating to 913,000 vehicle deliveries for the entire year.
Tesla could also benefit from the passage of President Joe Biden's Build Back Better plan, which has a new EV credits plan that could see Tesla and GM qualify for new EV credits after they exhausted their EV credits due to high sales numbers.
Still, investors should not forget that Tesla faces competition from different quarters, including Rivian in the US, which produces a truck to rival Tesla's upcoming cybertruck, whose production was postponed.
Rivian has beaten Tesla to the market in making EV pickup trucks and has massive orders from companies such as Amazon, placing it ahead in this very competitive segment.
Tesla is also facing stiff competition in China, its second most important market after the United States, from startups such as NIO, Li Auto, and XPeng.
In the grand scheme of things, China is a much bigger EV market than the US, given its population and the Chinese government's commitment to reducing vehicle pollution in the country.
The above will pose significant headwinds for Tesla in 2022. Still, the company is likely to retain its position as the leading EV manufacturer globally for the foreseeable future as other companies play catch up.
From a fundamental perspective, I think Tesla shares are overvalued, and other EV companies present a better return potential than Tesla, given its trillion-dollar valuation. Still, many who have bet against Tesla has lost over the past two years, and I wouldn't bet against the company now.
You should check out our best EV stocks article for our analysts' picks of companies that are a better bet than Tesla in the EV sector.
*This is not investment advice. Always do your due diligence before making investment decisions.
Tesla stock price.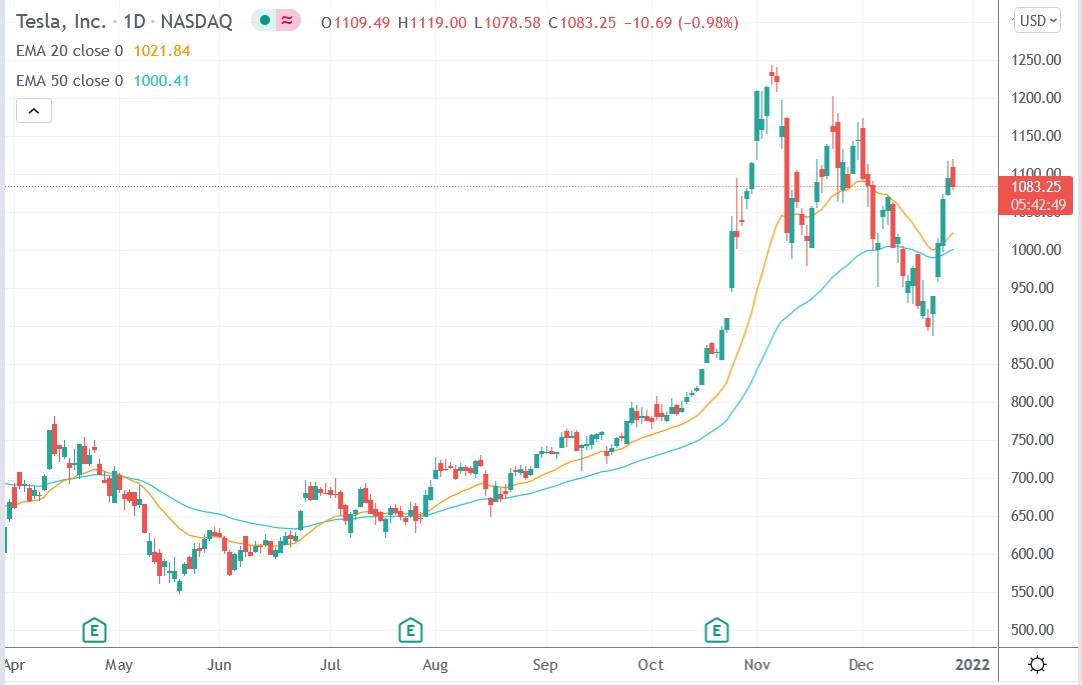 Tesla stock has risen 55.13% despite a recent pullback. So what's next for the company in 2022?