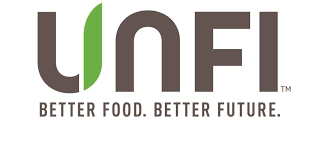 United Natural Food (NYSE: UNFI) stock gained just over 13% this morning after releasing the company's Q1 2022 results before the Wednesday market open. In what wasn't a huge surprise for investors, United Natural Foods continued to demonstrate noticeable levels of annual growth, spurring this morning's stock rally. 

The company reported net sales of $7B, an increase of 4.7% from the previous year. Net income was reported at $76M, an increase of $77M. Adjusted EBITDA also showed an increase, with an 18.9% gain at an aggregate of $189M. Similarly, an adjusted EPS of $0.97 illustrates an annual increase of 90%. 
If that wasn't enough to bolster bullish faith, the company also reaffirmed its outlook for 2022 – stating an adjusted EPS goal of between $3.90 and $4.20 which would allude to a 4% growth over FY21 (midpoint). Again, thanks to credit rating upgrades from Moody's and S&P, United Natural Foods didn't have trouble in assuring the continuation of its uptrend. 
Sandy Douglas, CEO of UNFI, commented:
"As consumers continue to seek at-home food solutions, UNFI remains dedicated to providing our customers with the products and services they need to compete effectively in today's marketplace," 
Adding…
"I'm pleased with our start to fiscal 2022 and how UNFI is navigating a challenging operating environment while simultaneously investing for the future, including improved distribution capabilities and new facilities, to better serve our customers."
UNFI stock appears to be struggling around the $55 level, currently trading at $55.01 at the time of writing. Still in the winds of a strong uptrend, UNFI has remained strong during periods of uncertainty and volatility.
Should you invest in UNFI shares?
If you're a smart investor, you will know that having large-cap stocks in your portfolio is vital. They are more mature companies, considered safer investments, trade with less volatility, have greater analyst coverage, and in most cases, have a steady dividend stream. Due to the current market environment, we think now is the perfect time to add large-cap stocks to your portfolio. But which large-cap shares should you buy? Our stock analysts regularly review the market and share their picks for some of the best large-caps to invest in