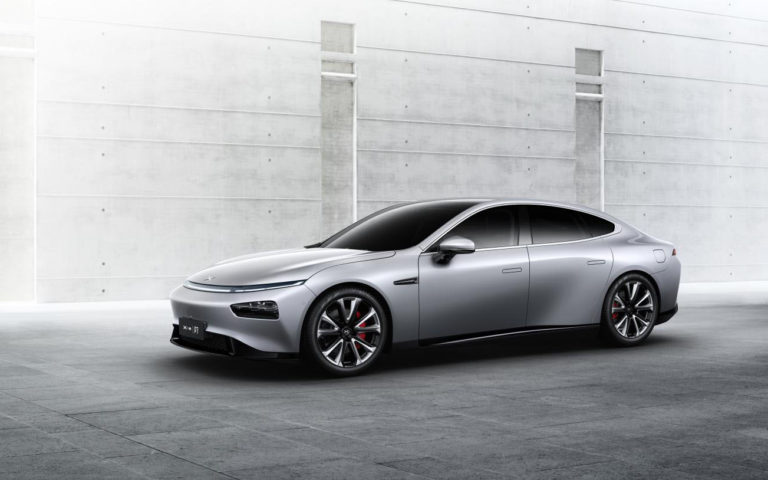 Shares of Chinese electric vehicle manufacturer XPeng (NYSE: XPEV) could be set to soar on Friday after the company reported its highest-ever monthly deliveries in September. 

The Guangzhou-based firm recorded 10,412 deliveries, representing a 199% increase year-over-year and a 44% increase on August's 7,214 vehicles delivered.
September's number also helped XPeng achieve a quarterly record of 25,666 deliveries during Q3, a 48% increase from Q3 2020 and a 199% increase year-over-year.
The records achieved are impressive considering the global semiconductor shortage that has impacted car manufacturers. The shortage affected its August deliveries, but the company bounced back in September, with no supply chain or manufacturing issues mentioned in its statement. Additionally, this week Ford's CEO stated the semiconductor problems were improving. 
XPeng's deliveries in September consisted of 7,512 P7s and 2,656 G3 and G3i smart SUVs, as well as 244 P5 smart family sedans, which were officially launched on September 15.
Year-to-date total vehicle deliveries reached 56,404, a 301% increase year-over-year. 
XPeng's P7 deliveries in September were the highest monthly total since its launch and contributed 39,227 units to the company's year-to-date deliveries in 2021.
XPeng shares closed Thursday's session at $35.54, and with today's record delivery report, they are so far trading 1.86% higher premarket at $36.20. 
Following the delivery report, Bank of America analyst Ming Hsun Lee raised the price target on XPeng stock to $63 from $61, keeping a buy rating on the shares and raising 2021, 2022, and 2023 revenue estimates by 7%, 8% and 10%, respectively. The rise in revenue estimates was to account for higher volume sales forecasts.
Should You Invest in XPeng Shares?
One of the most frequently asked questions we receive is, "what stocks are best to buy right now?" It's a wide-ranging question, but one that we have answered… Our AskTraders stock analysts regularly review the market and compile a list of which companies you should be adding to your portfolio, including short and longer-term positions. Here are the best stocks to buy right now