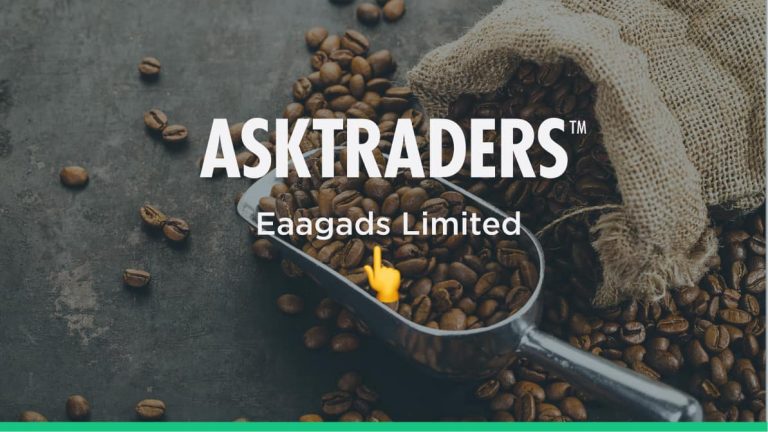 What is Eaagads Limited
Eaagads Limited is a coffee grower company that provides a value chain of excellent Kenyan coffee. Eaagads Limited aims to produce premium coffee grades by making use of sustainable agronomical practices, commitment to excellence in quality management and certification and promote stakeholder value improvement.
Eaagads Limited's history can be traced back to 1946 when the company was incorporated as a private limited liability company, which was in admitted to the Nairobi Stock Exchange as a public listed company. Eaagads Limited has its headquarters in Ruiru and offices in Kiambu county and its portfolio of products includes mainly coffee.
Its major holding company is Compagnie International De Culturers, Intercultures, S.A. Eaagads Limited does not have a CEO but the current Non-Executive Chairman of Eaagads Limited is Evans Monari.
Eaagads LImited currently owns 205 hectares of agricultural land in the highlands of Kiambu County and produces approximately 350 tonnes Arabica coffee annually from only red ripened cherries. The main production operations centre around growing and pulping coffee beans which are then processed at the company coffee mill.
Eaagads Limited's equity stocks are for sale online on the Nairobi Securities Exchange (NSE) under the stock symbol EGAD. Today, Eaagads Limited serves clients locally and in the international market. Eaagads Limited forms part of the Food Industry and Consumer Goods Sector.
Eaagads Limited Stock Performance
The current price (on 10 September 2021) for Eaagads Limited stocks is 13.80 KES, showing a gain of 7.4% over its previous closing price of 12.85 KES.
The company has a total market capitalization of 443.77 million KES, with a P/E ratio of 276.00 and earnings per share of 0.05 KES. A total of 32.2 million shares are outstanding.
An independent risk analysis shows that revenue of Eaagads Limited has declined by 11.5% over the past year and a highly volatile share price persisted over the past 3 months. The market cap of approximately 444 million KES is not seen as meaningful.
In an analysis of financial data, Eaagads Limited showed that EGAD's short term assets (KES112.5M) exceed its short term liabilities (KES46.1M) and its long term liabilities (KES56.7M).
Eaagads Limited's Debt Level shows that EGAD is still debt free and has not had any debt for the past 5 years.  EGAD's returns exceeded the Kenyan Food industry which returned 4.2% over the past year but the company underperformed against the Kenyan Market which returned 29.9% over the past year.
In March 2021 the company's Total Cost of Revenue was 85.48 million KES, its Gross Profit was 54.18 million KES. For the financial year from March 2020 to 31 March 2021 Eaagads Limited's revenue increased from 48.62 million KES to 139.66 million KES. Operating Income was 4.66 million KES and Net Income Before Taxes 4.66 million KES.
Shareholders can be confident about EGAD since the stock has grown 22% over the latest four-week period, the fourth best on NSE. With an increase of earnings per share and consistent profits within the period, investors can be assured of lucrative dividends and earnings in quarters to come if they want to buy or sell EAAGADS LIMITED stocks.
According to an analysis on the live chart of EAAGADS LIMITED, analysts forecast further enhanced performance for the Consumer Goods sector with market share growing as trading volumes increase.
Highlights of Eaagads Limited in 2021
Eaagads Limited started the year with a share price of 12.50 KES and has gained 10.4% in value on its price valuation, ranking it 20th on NSE according to year-to-date performance.
At the moment Eaagads Limited is the 45th most-traded stock on NSE and has experienced a total trading volume of more than 143 000 shares finalised in 141 deals and valued at a total of 1.65 million KES over three months from 15 June to 10 September 2021, with an average of 2,270 shares in each trading session. A volume high of 21,600 was achieved on 15 June.
Eaagads Limited stock reached its 52 Week High of 15.00 KES in the Price and Volume and a 52 Week Low of 10.00 KES.
During the six months until March 2021, Eaagads Limited made an after tax profit of KES 9.2 Million. Favourable weather conditions lead to the projected early crop target being achieved and realized sales were 123 Tonnes, affected by international coffee prices that affected international markets.
How to buy Eaagads Limited stocks – Step by Step
Millions of retail investors see the stock market as one of the most attractive financial markets to participate in. To buy, sell or trade EAAGADS LIMITED stocks, traders and investors can follow just a few easy steps:
Find the share that you want to buy, in this case, "EGAD".
Search and select a broker that offers access to the Nairobi Securities Exchange (NSE).
Review the selected broker's trading conditions, fees, deposit and withdrawal methods, trading platform, customer support, regulation, and other components to ensure that they are positively aligned with your trading
Open a live trading account with the broker by completing an online application form and providing the necessary documentation to verify your trading
Make your first share purchase through the broker.
Build and diversify your portfolio by buying more shares.