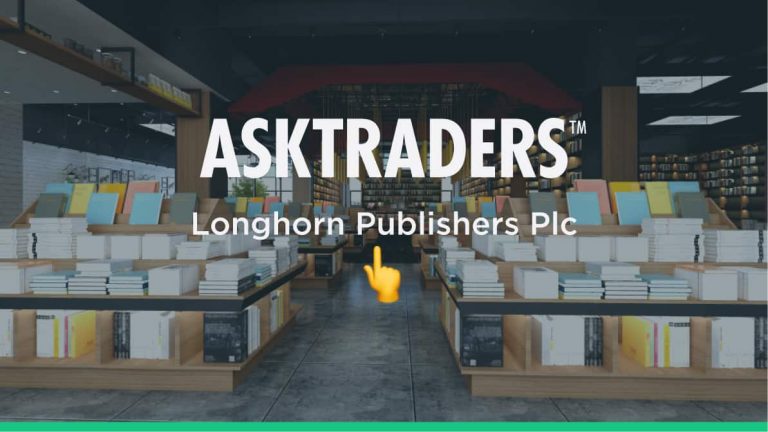 What is Longhorn Publishers Plc
Longhorn Publishers Plc is a Kenyan public limited liability publishing company that sells general books and educational books for all educational levels including pre-school, primary, early childhood education, primary, secondary and tertiary or university.
The history of Longhorn Publishers Plc goes back to the year 1965 when it started to do business as Longmans of Kenya, a wholly owned subsidiary of Longman Group International of the United Kingdom. The company changed its name to Longman Kenya Limited In 1969, and in 1993, Longman UK fully divested from the company and sold its remaining 40% shareholding to Kenyan investors. The company name then changed to Longhorn Kenya Limited.
The company was listed on the Nairobi Securities Exchange (NSE) in May 2012.
Longhorn Publishers Plc has a portfolio of operations in Kenya, Uganda, Tanzania, Malawi and Rwanda. Longhorn Publishers Plc's main business is the development, publication, marketing and distribution of educational and general books. Through distributor agreements, Longhorn Publishers Plc has also expanded its operations across the African continent to include Malawi, Zambia, South Sudan, and Senegal. Longhorn Publishers Plc has its headquarters in Nairobi, Kenya.
Today, Longhorn Publishers Plc sells and distributes its educational and general books through retail and ecommerce channels. The company publishes reading material for all levels of education under five main brands, eLearning material, educational textbooks, fiction and nonfiction books and material for tertiary colleges and universities. Longhorn Publishers Plc is the only publisher with full approval by the Ministry of Education in Kenya and mandated to supply textbooks for 12 key subjects for secondary and primary schools.
Longhorn Publishers Plc also acquired the intellectual property of Sasa Sema Publications Limited and provides reference books, creative works, biographies and general knowledge books in either print or electronic format.
Longhorn eBooks Store is a digital platform that the publishing house started and the largest eBook library in the sub-region of Africa.
Longhorn Publishers Plc's equity stocks are for sale online on the Nairobi Securities Exchange (NSE) under the stock symbol LKL.
Maxwell Wahome is the current Group Managing Director of Longhorn Publishers Plc and the company forms part of the Consumer Services Sector.
Longhorn Publishers Plc Stock Performance
The current price for Longhorn Publishers Plc stocks is 4.00 KES. The company has a total market capitalization of 1.48 billion KES, with a P/E ratio of -6.56 and earnings per share of -0.61 KES. A total of 370 million shares are outstanding.
An analysis of financial data of Longhorn Publishers Plc showed that profits were down in the first half of the year but with a possible increase of earnings per share and profits in the future, investors who want to buy or sell Longhorn Publishers Plc stocks can look forward to profitable dividends and earnings in years to come.
According to an analysis on the live chart of Longhorn Publishers Plc, analysts forecast further improvement in performance for the Consumer Services sector with market share to grow as trading volumes may increase.
Highlights of Longhorn Publishers Plc in 2021
Longhorn Publishers Plc opened the year with a share price of 4.88 KES but has lost 18 % in value on its price valuation, ranking 56th on NSE with its year-to-date performance.
Longhorn Publishers Plc is currently the 31th most-traded stock on NSE and has experienced a total trading volume of more than 989,100 shares, which were finalized in a total of 447 deals, valued at a total of 3.97 million KES over a period of three months between June and September 2021, with an average of 15,700 shares in each trading session.
Longhorn Publishers Plc experienced a 52 week high stock price of 4.90 KES and a 52 week low of 3.96 KES. The 52 week change was -12.09% and a Year to date change of -18.03 % was experienced.
How to buy Longhorn Publishers Plc stocks – Step by Step
The stock market is still one of the most popular financial markets that attracts millions of retail investors and participating traders daily. To buy, sell or trade Longhorn Publishers Plc stocks, traders and investors should follow a few easy steps:
Select a forex broker that offers access to the Nairobi Securities Exchange (NSE).
Review the broker's trading conditions, fees, deposit and withdrawal methods, trading platform, customer support, regulation, and other components to ensure that they are aligned with your trading
Open a live trading account with the broker by completing the online application form and providing the necessary documentation to verify the trading
Find the symbol of the share that you want to buy, in this case, "LKL".
You can start by making your first share purchase through the broker.
You can now continue to buy more shares to build and diversify your portfolio.