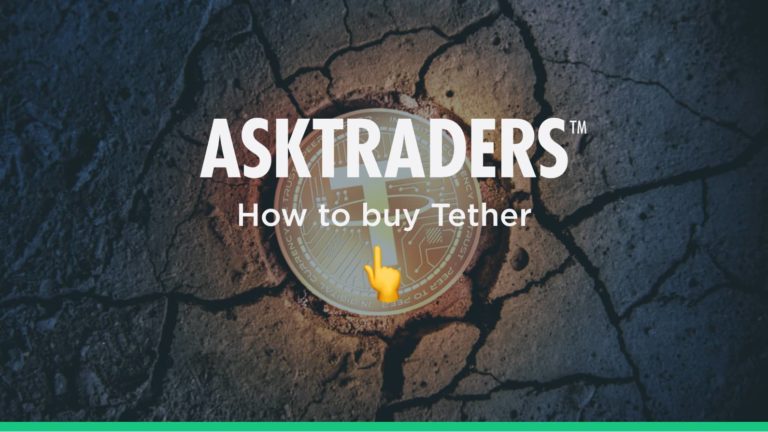 In 2019, Tether surpassed Bitcoin in terms of its trading volume. From that point, it continued to grow in terms of market capitalisation and now is valued at nearly $20bn. Ranked fourth in the 'Crypto by Market Cap' tables the Tether coin is making waves.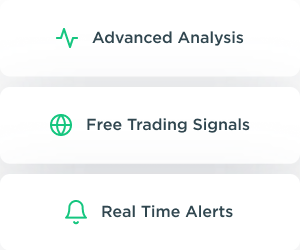 Being a stablecoin, it has some different characteristics to most of the other big cryptos. This article will outline how to go about buying Tether.
What is Tether?
How has Tether traded since 2014?
What's special about Tether?
How to buy Tether?
Final Thoughts
What is Tether?
There are some crucial differences between Tether and most other cryptos; however, at its core, it is similar to the others in that it uses blockchain technology to facilitate the exchange of digital currency. The native cryptocurrency token of Tether trades under the symbol USDT, but Tether's interesting feature is that it's the most popular stablecoin.
Stablecoin – A cryptocurrency pegged to a cryptocurrency, fiat money, or exchange-traded commodities. Stablecoins are designed to have lower volatility levels than 'pure' cryptos. The intention being that this makes them more appropriate for completing transactions or as a store of wealth.
Tether is pegged to the US dollar and so falls into the category of 'fiat collateralised stablecoins'. There is no contractual obligation for the platform to redeem USDT for USD, but Tether Ltd claims to hold an equivalent amount of USD to Tether.
The 1-to-1 ratio of USD: USDT is a fundamental aspect of the Tether system. It is intended to offer holders of the coin the degree of confidence required to become a widely used digital currency.
There is some controversy about how reliable the USD/USDT link is, but it continues to grow in size. Tether is the dominant stablecoin and is a significant source of liquidity in the broader crypto market, and it's estimated that 80% of all Bitcoin trading is transacted by using Tether.
Tether was launched in October 2014. It was initially called "Realcoin," but due to a clash of names with another Altcoin, it was rebranded as Tether.
How Has Tether Traded?
As Tether is pegged to USD, there is a genuine question as to whether it is worth buying.
Speculatory crypto trading focuses on other coins which aren't stablecoins. Buying USDT, if the peg to USD is secure, is just like buying US dollars and the price chart reflects this.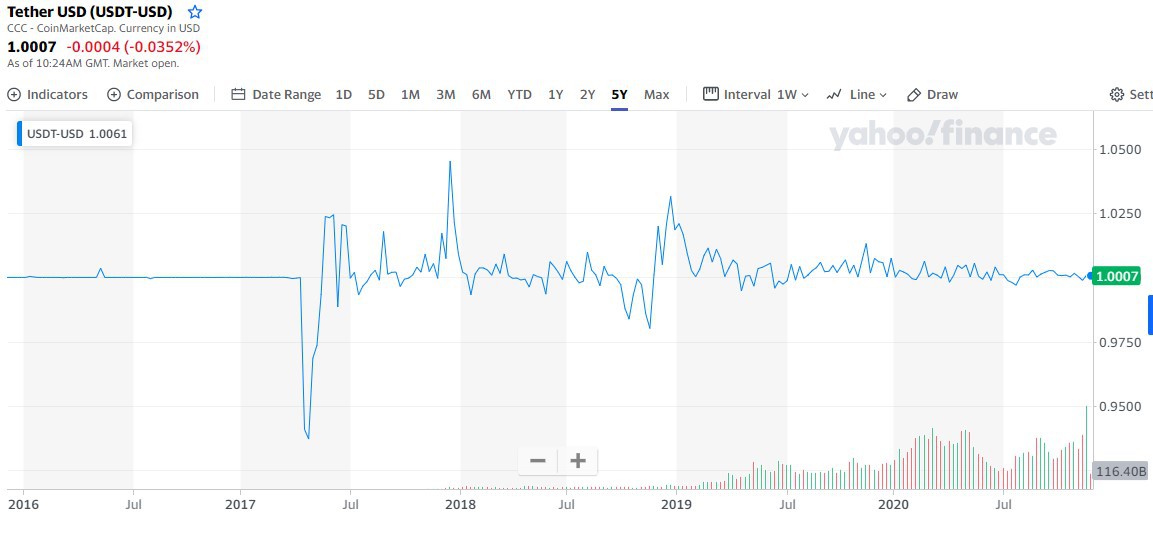 Source: Yahoo Finance
The five-year price chart shows Tether trading close to USD parity. Still, the uptick in trade volumes from 2019 onward demonstrates that people are indeed buying increasing amounts of Tether to facilitate buying other cryptos.
What's Special About Tether
Tether's functionality has seen its use soar. There are other stablecoins in the market, but Tether is the dominant player in that sub-sector
Tether consistently posts average traded volumes greater than those of Bitcoin, Ripple, and Ethereum combined. The USDT market capitalisation being large enough to position the coin in fourth place of all cryptos.
| | | | | |
| --- | --- | --- | --- | --- |
| Symbol | Last price | Volume | Average vol (3-month) | Market cap |
| BTC-USD | 18505.186 | 35.90B | 30.46B | 343.43B |
| ETH-USD | 581.9774 | 19.15B | 15.19B | 66.13B |
| XRP-USD | 0.6166402 | 15.02B | 3.96B | 27.96B |
| USDT-USD | 1.0006678 | 61.86B | 47.56B | 19.14B |
| LINK-USD | 13.781934 | 1.54B | 1.57B | 5.44B |
| BCH-USD | 285.21167 | 2.40B | 2.23B | 5.30B |
| LTC-USD | 78.78443 | 5.20B | 2.90B | 5.20B |
| ADA-USD | 0.16477683 | 1.86B | 766.24M | 5.13B |
Source: Yahoo Finance
Tether's increased adoption and the platform's careful attention to legal compliance have made it the leader in terms of solutions for using fiat currency, specifically USD, in a blockchain format. That doesn't though, correlate to dramatic price moves.
There is competition from other stable coins, but the widespread support for Tether is reflected in China's popularity and the number of industry partnerships it has built.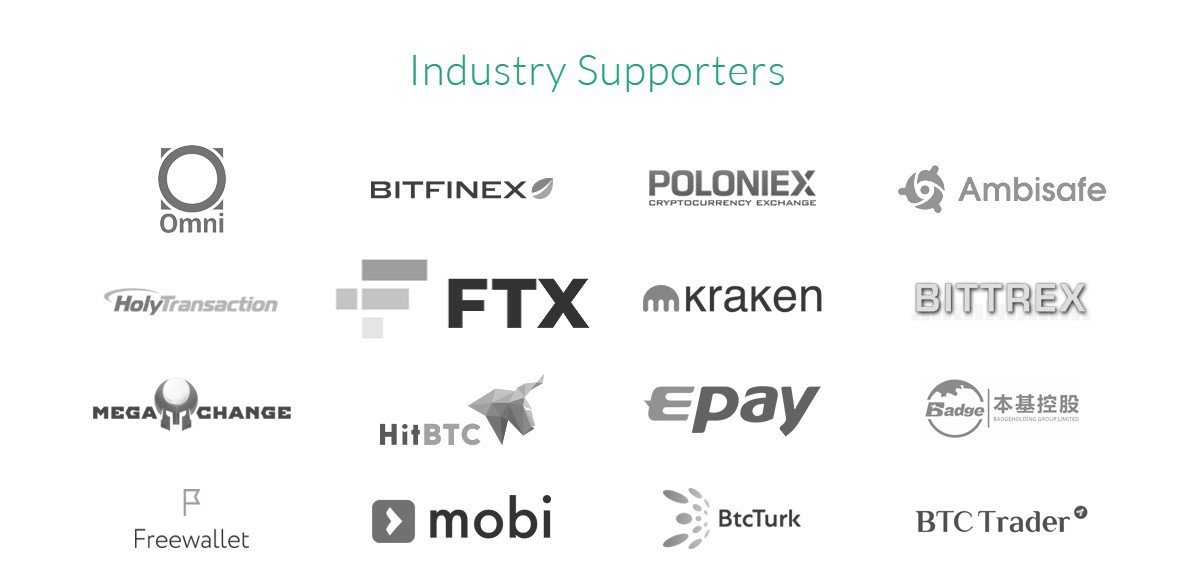 Source: Tether
One cloud hangs over Tether and is a significant consideration for anyone considering buying USDT. The USD peg is crucial to USDT being a trusted means of exchange, and there has been some dispute about how reliable is that link.
One claim made against Tether is that in November 2017, its systems were hacked, and $31 million worth of Tether coins were stolen.
Approximately one year later, in January 2018, it hit another hurdle when an audit to reconcile its US dollar didn't occur. Adding more mystery to the situation, an announcement was made that the appointed auditor would no longer be part of the process.
The situation then escalated with regulators issuing a subpoena. Concerns about the health of the company and opaque reporting have led to Tether providing official 'Transparency Updates' that can be accessed on the site.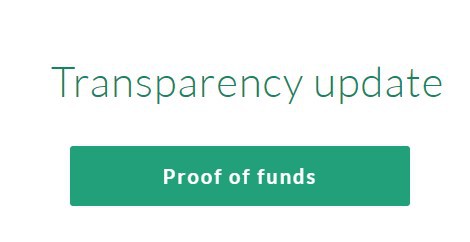 Source: Tether
Bad news came in threes for Tether. In Q1 of 2019, the firm was dealing with further allegations. The claim made was that Bitfinex allegedly took at least $700 million from Tether's cash reserves to hide a gap after funds went missing.
How to Buy Tether?
Despite pitching itself as a stablecoin, Tether is, like other cryptocurrencies, unregulated. The exchanges which can be used to buy Tether are on the whole trying to improve their accreditation with regulatory authorities but are still virtually unregulated.
If you want to buy Tether, it is recommended that you exercise a degree of caution. The demand for the coin as a way of accessing other cryptos means that a relatively stable broker environment has come about.
Exchanges may be unregulated, but there are other metrics to measure them by. The time they have been in operation, online forums and the strength of the brand can all be considered. The trick is to find an exchange that has a good reputation that it wants to protect.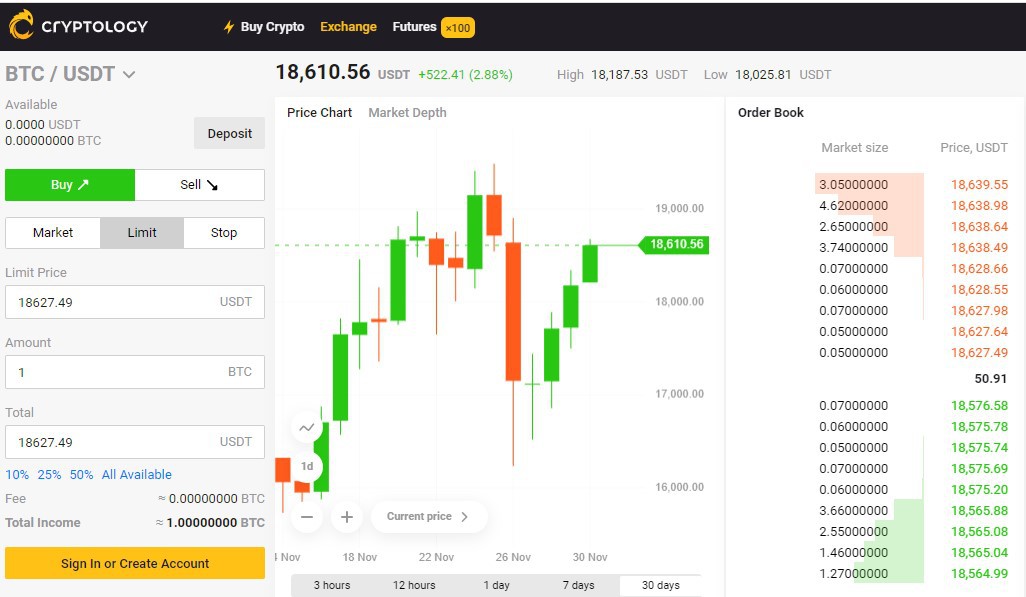 Source: Cryptology
ne of the quirks of the crypto market is that cashing out of long positions in coins such as Bitcoin can be more challenging than buying the position in the first place. It is particularly true if you're looking to sell in large quantities.
Selling one crypto, such as Ethereum or Bitcoin, and buying Tether, can be a way of realising profits and returning your crypto holding to a fiat currency. The following exchanges all provide user-friendly ways to buy Tether.
#1 Cryptology – Ideal for beginners. High quality and easy to access customer support and not trading revenue options include referral programs—a solid, cost-effective exchange.
#2 Binance – The largest global crypto exchange. Ideal for intermediate level crypto traders.
#3 Coinmama – Beginners will be drawn to the intuitive functionality of the trading platform and 24/7 (email) customer support. The top Tethers are covered; however, you need to be careful with the T&Cs as fees can soon rack up
#4 Changelly – A user-friendly platform supporting more than 140 Tether markets. Low transactional costs but wire transfer fees are higher than average for some payment methods.
If you're at the other end of the trading timeline and are looking to get into crypto then buying Tether is the first step for many.
Registering with an exchange
The exchanges offer a convenient way to buy USDT and most follow roughly the same procedures as outlined by Changelly.
Here are the steps on how to start buying your first Tether (USDT) on Changelly. But the process is the same for Cryptology.
Sign-up for an account on Changelly
Change your Changelly account password
Secure your Changelly account by setting 2FA
Start buying Tether (USDT) on Changelly
One of the easiest ways to take a position in Tether is to buy the tokens directly from Tether via a bank transfer.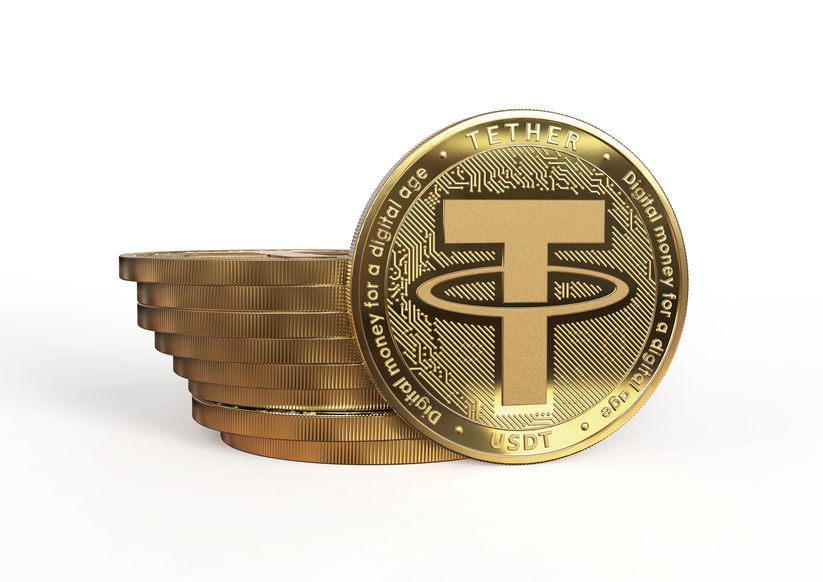 Final Thoughts
Tether's popularity and trading volumes have continued to rise despite the concerns about accounting practises. There is a risk that a revelation that the coin is not pegged to USD could see its value plummet.
For many who use Tether as a means of buying into other cryptocurrencies, that is not too big an issue.
Holding a position in Tether may not make you rich, but knowing how and why to buy it is essential.
People who read this also read: