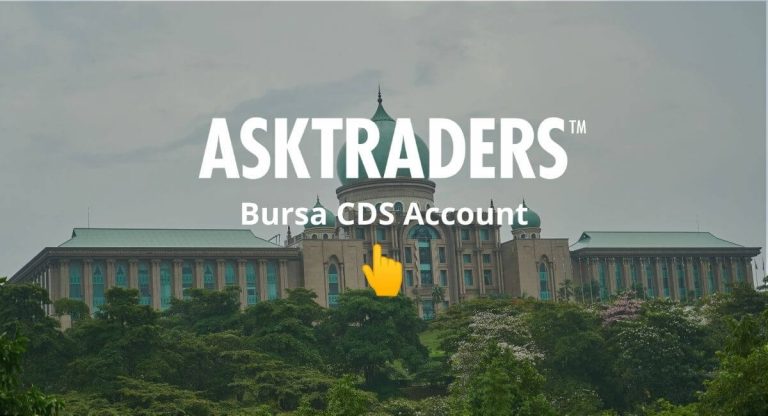 To trade on the Malaysian stock exchange, all investors must have both a Central Depository System (CDS) account and a trading account. A CDS account, which is governed by the Bursa Malaysia Depository Sdn Bhd, is used to track and record all transactions involving your share trades. If an investor opens a separate trading account with a different stockbroking company, he or she may have multiple CDS accounts. As an investor, you have the option of working with a broker or simply opening a Bursa Malaysia CDS account.
Ideally, Bursa Malaysia has enabled investors to access the stock market while on the go via their Bursa Anywhere App. In this article, we will go over what a Bursa Anywhere App is, how it works, the important requirements for Bursa Malaysia CDS account registration, the steps required to open a CDS account, and everything else you need to know before you begin trading with Bursa Malaysia.
What is Bursa Anywhere App?
Bursa Malaysia Depository Sdn Bhd developed the Bursa Anywhere app to make it easier for investors to manage their CDS accounts without having to rely heavily on the brokerage firm. Recently, the Bursa Anywhere app has been updated with a new feature that allows investors to apply for a new Central Depository Services (CDS) account and register for e-Dividends using the app.

To open a CDS through a Bursa Anywhere app, you can simply download the mobile application of Bursa Anywhere from the Play Store or the Apple Store. This allows you to manage your CDS account remotely without having to deal with the broker again.
The app has received over 60,000 downloads to date.
How Does Bursa Anywhere App Work
The Bursa Anywhere application functions as a one-stop convenient platform for traders to keep track of and record all CDS account information. Among the services available to traders through the Bursa Anywhere app are the ability to update the information of each CDS account, downloading statements of account, and Initial Public Offering (IPO) application, as well as to view the portfolio value of each CDS account.
The Bursa Anywhere application is also equipped with several other facilities with features such as:
Transfer of shares between CDS accounts via FPX
Combined view of investor CDS accounts (if having multiple accounts)
Portfolio Value (for securities)
Update CDS information on a self -service basis
Notice of corporate announcements for investor portfolios
Access to e-statements with 12 months archive
Requirements for Bursa Malaysia Central Depository system CDS Account Registration
Bursa Anywhere services are currently only available to individuals who have direct CDS accounts.  Through this app, investors can reactivate dormant accounts or inactive accounts. Interestingly, even when investors decide to manage their CDS account with the Bursa Anywhere app, it is not necessary for them to register for a Bursa Anywhere CDS account.
Ideally, investors can sign up for Bursa Anywhere app to leverage on the benefits and conveniences of the services provided, and are allowed to go with the option of conducting CDS-related transactions at the ADA (Authorised Depository Agents) office, otherwise known as broker, where their CDS account is maintained.
Please also keep in mind that each individual can only have one Bursa Anywhere account with one registered IC, and that CDS account holders can terminate their access to their Bursa Anywhere account at any time by following the simple steps in the Bursa Anywhere mobile application.
How to Open CDS Account with Bursa Malaysia
Source : Bursa Anywhere
Download Bursa Anywhere – The app is available on both the Play Store and the App Store. If you have previously used Bursa Anywhere and wish to open a new CDS account, proceed to step 4.
Create a Bursa Anywhere account – Before you can use Bursa Anywhere, you must first create a Bursa Anywhere account. To create an account, simply follow the steps outlined below. You will be required to enter your IC information, email address, and phone number. An email with a verification code will be sent to the address you provided earlier. Following that, you can configure your account particulars such as username, password, and security question.
Open a CDS account – After completing the preceding steps, the Bursa Malaysia will determine whether or not a CDS account has been established under your IC. You will be directed to this step if you do not already have a CDS. Existing CDS account holders who want to open a new CDS can do so by opening the side menu (side menu) and selecting "Account Opening." You will be directed to the registration form as shown below. During the process, you will be asked to provide personal information as well as bank account particulars for the transfer of dividend funds.
You can enter any of the following documents for bank information:
Bank statements
The front page of the savings bank book
iii. Confirmation letter from the bank
Review and submit – Once all of the information has been entered, you can make a final check before submitting it to the Bursa Malaysia. If you are satisfied, you can continue posting and reading the next important process.
How Many Companies are In Bursa Malaysia
As of 2020, there are more than 900 Public Limited Companies (PLC) listed in the Bursa Malaysia Depository Sdn Bhd. Among known companies that you can buy shares from are:
7-Eleven Malaysia Holdings Berhad
AEON Credit Service (M) Berhad
Affin Bank Berhad
AirAsia X Berhad
Berjaya Land Berhad
Bintulu Port Holdings Berhad
Boustead Plantations Berhad
Cycle & Carriage Bintang Berhad
Duopharma Biotech Berhad
Genting Malaysia Berhad
There are many companies in which you can trade on the Bursa Malaysia. However, it is recommended for you as an investor, to conduct extensive research on each company before embarking on a trading journey with them. To minimise your losses while trading in the stock market, always look for a company that provides stability rather than high risk.
Now that you have understood what a Central Depository System (CDS) account is, how the Bursa Anywhere app works and the steps to open CDS accounts with Bursa Malaysia, let us go over the list of best shares to buy in the local stock exchange market.
Best Shares to Buy in Bursa Malaysia
Individual investors will have different preferences when it comes to buying shares, as long as it fits your trading profile, portfolio, risk management, and financial ability. In this section, we will highlight a few great stocks that are currently gaining traction with local investors. Investors who want to start trading, on the other hand, should consider whether it is best suited to their trading journey.
Let's take a look at the stocks that experts believe you should own in 2021.
IHH Healthcare
IHH Healthcare Berhad is the largest private healthcare group in Asia and an international private healthcare group focused on world-class healthcare services, providing a comprehensive range of integrated healthcare services, from clinics to hospitals, as well as highly specialised care and a wide range of acute medical services.
Genting Malaysia Sdn Bhd
Genting is Malaysia's ultimate holiday destination located at 6000 feet above sea level, and Genting Malaysia Sdn Bhd is the company that owns and operates its many attractions such as the resort, theme park, gambling centre, and so much more.
Tenaga Nasional Berhad
Tenaga Nasional Berhad is Malaysia's sole electricity and utility company, as well as the largest publicly-traded power company in Southeast Asia, with assets worth MYR 99.03 billion.
Hartalega Holdings Berhad
Hartalega, Malaysia's largest glove manufacturer, is also an investment holding company focused on environmental, social, and corporate governance issues (ESG). However, as of late, Hartalega is said to be facing an RM640mil prosperity hit, which could potentially dent the company's earnings.
British American Tobacco (Malaysia) Berhad
British American Tobacco (Malaysia) Berhad, which manufactures, imports, and sells cigarettes, pipe tobaccos, cigars, and other tobacco products, is another well-known entity in Malaysia. For income-seeking investors, the BAT stock has a price-to-earnings (P/E) ratio of 8x and a current dividend yield of nearly 8%.
Magnum Berhad
Magnum Berhad is a Malaysian company best known for its commercial gambling. Magnum's primary activity is investment holding, and its dividend yield as of June 2020 is 6.50 percent.
Start Your Share Trading Journey with Bursa Malaysia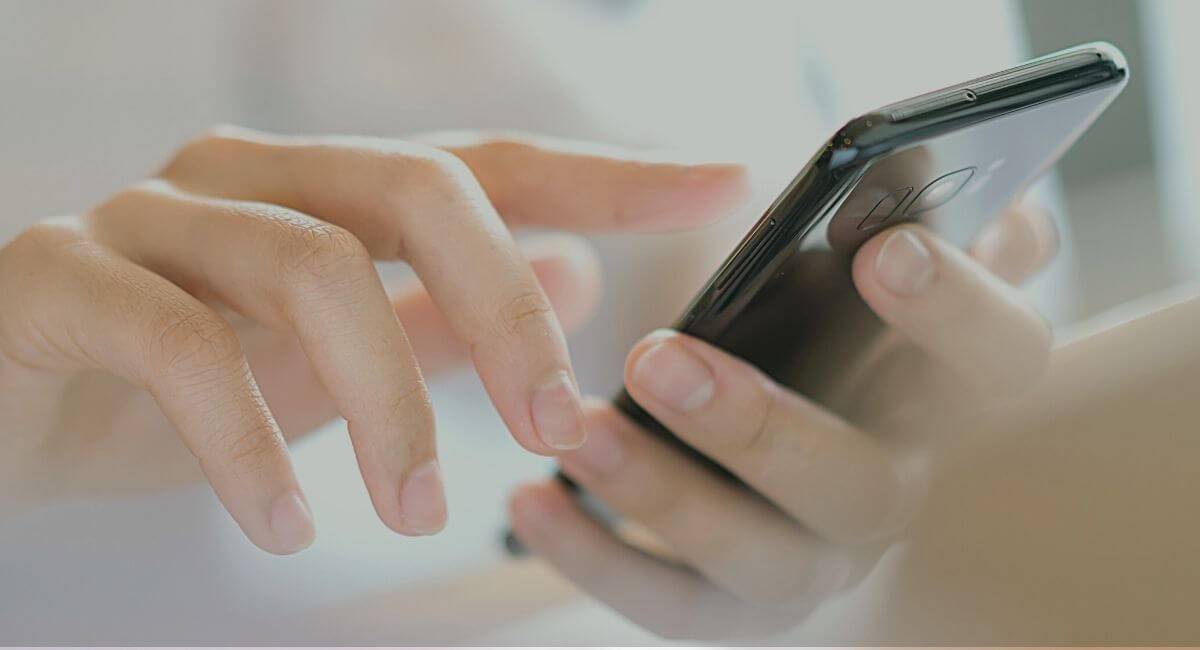 To reduce your financial risk as a new investor, it is recommended that you trade in the Malaysian share market through a regulated entity such as the Bursa Malaysia. You may also require a significant amount of practise as well as market knowledge gained through extensive research and analysis, which may be simple if you choose to trade with a well-regulated platform that provides important technical analysis on various market trends. Additionally, with a Bursa Malaysia CDS account, particularly the Bursa Malaysia Anywhere app, investors can manage and supervise their CDS account as well as all of their CDS transactions from a single app.