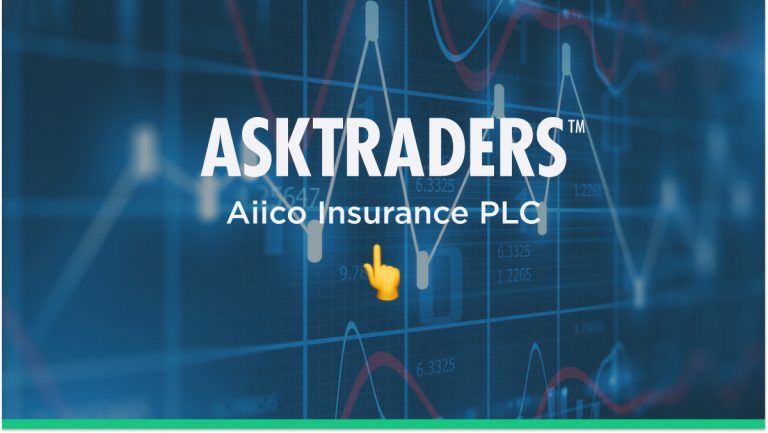 Aiico Insurance PLC's portfolio of services cater for organizations as well as private individuals and services are spread across the following several business segments:
Life insurance consists specifically of whole life, term assurance, guaranteed pensions, pure endowment pensions alongside several mortgage products.
Savings, protection products and a variety of other long-term contracts.
Non-life insurance involves general insurance.
Multishield, which is a health maintenance and prepaid health plan that covers the various health needs of individuals and several different corporate organizations.
Pension Manager, which provides pension administration services to public and private sector contributors in Nigeria.
Aiico Capital Limited, which is involved with offering portfoliomanagement services, structured investment, and mutual funds.
Aiico Insurance PLC's equity stocks are for sale online on the Nigerian Stock Exchange (NGX) under the stock symbol AIICO. Today, Aiico Insurance PLC is headquartered on Churchgate Street in Nigeria,
Aiico Insurance PLC's executive leadership consists of is Babatunde Fajemirokun as the Managing Director, Chief Executive Officer (CEO), and Executive Director, and Bukola Oluwadiya as the Non-Executive Chairman.
Aiico Insurance PLC Performance
The current share price for Aiico Insurance PLC stocks is 0.95 NGN [2021/09/19] and the company has a total market capitalization of 19.6 billion NGN. The P/E ratio for Aiico Insurance PLC is 1.58 NGN and the earnings per share (EPS) is 0.60 NGN, with a total of 20.7 billion shares outstanding.
The analysis on the financial performance data for Aiico Insurance PLC in the second quarter of 2021, which ended on June 30, Aiico Insurance PLC reported that premiums received from customers amounted to 15,822.93 million NGN, with a net investment income of 3,189.58 million NGN reported.
Aiico Insurance PLC achieved total revenue of 12,970.09 million NGN for the quarter, indicating that profits improved from the same quarter in 2020.
Further analysis on the live chart of AIICO showed that Aiico Insurance PLC achieved a +10% improvement in performance from this time last year, with -2.94% in the past week, +4.21% in four weeks, -10% in three months, -15.4% in six months, and -12.4% in the past year-to-date, having lost this from its initial share price valuation at the start of the year.
Highlights of Aiico Insurance PLC in 2021
Aiico Insurance PLC currently has a share price of 0.95 NGN [2021/09/19], and it is the 138th ranked company on the NGX in terms of its year-to-date share performance.
Aiico Insurance PLC is the 30th most-traded stock on the NGX and during the past three months, AIICO experienced a trading volume of 131 million shares, executed in 2,006 deals, with a total value of 132 million NGN during the period.
There was an average of 2.08 million shares traded in each of these sessions. In addition, Aiico Insurance PLC experienced an all-time high trading volume of 94,584 in July during the same period.
The performance indicated for Aiico Insurance PLC during this period can direct the investment choices of investors who wish to buy or sell AIICO stocks. When deciding whether to invest in these stocks, investors must consider the abovementioned metrics while analysing their investment portfolio and risk tolerance.
Aiico Insurance PLC uses market-shaping innovative technology and believes in the value creation of stakeholder interest in the company. Aiico Insurance PLC strives to harness the requirements for growth opportunities both through insight and expertise in its business operations.
Aiico Insurance PLC remains a step ahead of the competition by harnessing the benefits of market insights, allowing it to leverage industry expertise effectively. In July Aiico Insurance PLC obtained a non-indebtedness certificate from the Pension Transitional Arrangement Directorate (PTAD), clearing the company of any claim relating to non-remittance of pension assets.
This certificate is a clear indication of PTAD's receipt of all payments that Aiico Insurance PLC had to make, showing that the company completed its reconciliation activities. With this accomplishment, Aiico Insurance PLC saw the value of its share price increase, providing investors who buy or sell AIICO stock the confidence to do so in expectation of solid dividends and returns.
Aiico Insurance PLC is one of the largest Life Insurance service providers in Nigeria and notably one of the best players in the Oil and Gas Industry. Aiico Insurance PLC is also rated as one of the top three where the general insurance business is concerned in Nigeria.
How to buy Aiico Insurance PLC stocks Step-by-step
The stock market is one of the most attractive financial markets that sees millions of retail investors and traders' participation daily. To buy, sell or trade AIICO stocks, traders and investors can follow these simple steps:
Find the share that you want to purchase, in this case, "AIICO".
Select a forex broker that offers AIICOto the Nigerian Stock Exchange (NGX).
Review the broker's trading conditions, fees, deposit and withdrawal methods, trading platform, customer support, regulation, and other components to ensure that they are aligned with your trading
Open a live trading account with the broker by completing the online application form and providing the necessary documentation to verify the trading
Make your first share purchase through the broker.
Build and diversify your portfolio when you buy more shares.