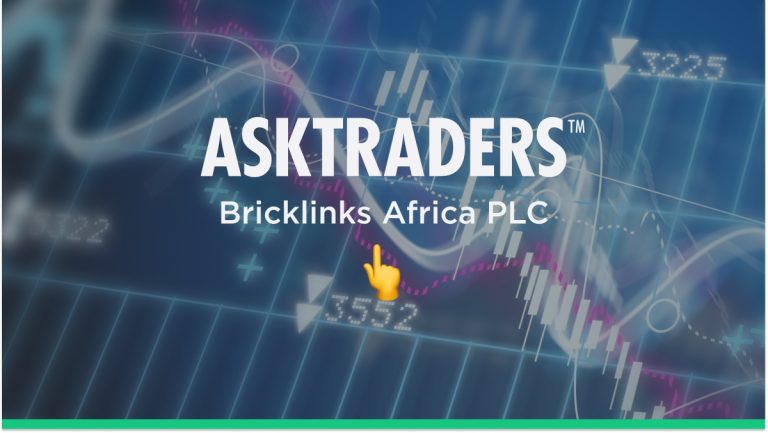 Bricklinks Africa PLC's equity stocks are for sale online on the Nigerian Stock Exchange (NGX) under the stock symbol BAPLC.
Today, Bricklinks Africa PLC is based in Abuja, Nigeria where it operates in the Telecommunications sector and Internet Service Provision Industry.
Bricklinks Africa PLC Performance
The current share price for Bricklinks Africa PLC stocks is 6.25 NGN [2021/09/20] with a total market capitalization of 62.5 million NGN, P/E ratio of 0.00 NGN, earnings per share of 0.00 NGN, and a total of 10 million shares outstanding.
During an analysis of financial performance data for the second quarter of 2021 which ended in June, Bricklinks Africa PLC achieved profits of 0.34 million NGN. This shows an improvement of 200.4% quarter-on-quarter and the cost of sales reported was 18.43 million NGN, showing an increase of 1.5% from the last quarter.
Bricklinks Africa PLC achieved revenues to the value of 27.37 million NGN, which showed a 1.5% improvement from the previous quarter. Bricklinks Africa PLC's operating expenses for the year was 8.6 million NGN, which was up 1.5% from the last quarter.
The earnings per share for Bricklinks Africa PLC for the quarter was 3.44 NGN as opposed to the 3.42 NGN for the previous quarter, with total equity of 799.6 million reported for the quarter.
Bricklinks Africa PLC reported exceptional performance for the quarter and there were visible increases in revenue, income, and profits. An analysis on the live chart of BAPLC indicates steady performance, which means that investors who want to buy or sell BAPLC stocks can expect lucrative dividends.
Because Bricklinks Africa PLC achieved such increases in financial performance, analysts could forecast further improvements for the third quarter, which ends in September. These factors are attributable to economic recovery in the industry and show that Bricklinks Africa PLC is steadily expanding its service area and customer base.
Highlights of Bricklinks Africa PLC in 2021
Bricklinks Africa PLC started 2021 with its listing on the Nigerian Stock Exchange (NGX), allowing the company to reposition itself and align its services. Bricklinks Africa PLC listed its shares on NGX, and it introduced 10 million ordinary shares which were sold at 1.00 NGN each at price of 6.26 NGN per share when it went public.
Chief Executive for Bricklinks Africa PLC, Mohammed Buhari, was involved in the commemoration for the virtual listing in February when a Closing Gong ceremony was held.
In 2020, the NGX Growth Board was established and unveiled. It worked to encourage companies that have high growth potential to harness the opportunity of raising long-term capital.
In addition, it also emphasized the promotion of liquidity in the trading of shares for the affected companies which allowed increase accessibility to capital flows and global visibility in addition to promoting the credibility of these companies.
By listing the company on NGX, Bricklinks Africa PLC emerged as an improved, strengthened company that is well-tuned to best practices as well as corporate culture. Apart from its milestone in becoming a publicly listed company, Bricklinks Africa PLC reported impressive financial results for the second quarter of 2021.
Bricklinks Africa PLC achieved revenues to the value of 27.37 million NGN showed improvements of 1.5% on the previous quarter. The profits recorded amounted to 0.34 million NGN, showing a significant improvement of 200.4% from the previous quarter.
The total equity recorded was 799.6 million NGN and this strong performance from Bricklinks Africa PLC has boosted investor confidence with shareholders expecting lucrative dividends and returns.
The listing on NGX is an important milestone for Bricklinks Africa PLC, and NGX all-share index saw significant performance improvements. This allowed analysts to forecast consistent performance as the Nigerian economy continues to return to pre-pandemic operations.
Bricklinks Africa PLC takes pride in delivering transformational experiences. This is done by ensuring that there is consistent and innovative connectivity for broadband internet alongside different voice solutions, using some of the most advanced technology in the world.
Despite the competitiveness of the telecommunications industry in Nigeria and Africa overall, Bricklinks Africa PLC stands out as a clear leader with its communications and cloud-based industry solutions and portfolio of services.
How to buy Bricklinks Africa PLC stocks Step-by-step
The stock market is one of the most attractive financial markets that sees millions of retail investors and traders' participation daily. To buy, sell or trade BAPLC stocks, traders and investors can follow these simple steps:
Find the share that you want to purchase, in this case, "BAPLC".
Select a forex broker that offers access to the Nigerian Stock Exchange(NGX).
Review the broker's trading conditions, fees, deposit and withdrawal methods, trading platform, customer support, regulation, and other components to ensure that they are aligned with your trading
Open a live trading account with the broker by completing the online application form and providing the necessary documentation to verify the trading
Make your first share purchase through the broker.
Build and diversify your portfolio when you buy more shares.