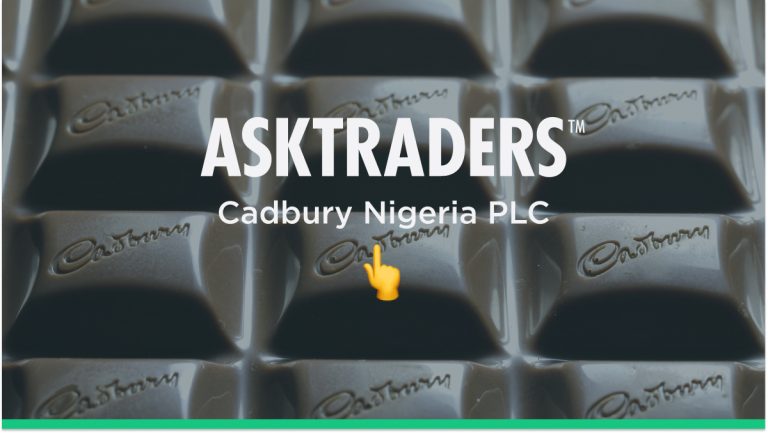 Cadbury Nigeria PLC started as a company involved with sourcing cocoa while it imported bulk products that were repacked into tins and sold in Nigeria. Cadbury Nigeria PLC harnessed several market opportunities and started its manufacturing operations. Today, Cadbury Nigeria PLC produces an extensive portfolio of products including:
Cocoa butter
Liquor
Cake
Powder
Furthermore, Cadbury Nigeria PLC is also involved with exports in cocoa butter, cake, and liquor products to international areas while it distributes cocoa powder locally. In 1960, Cadbury Nigeria PLC launched Bournvita followed by Tom Tom during the 1970s and these products became flagship products that further cemented Cadbury Nigeria PLC's success in the region.
Bournvita is a market leader and in 1994, Cadbury Nigeria PLC introduced several essential vitamins and minerals which further boosted its popularity in catering for nutritional needs in Nigeria.
Cadbury Nigeria PLC operates in three distinct segments namely:
Refreshment Beverages includes the manufacturing and sale of Bournvita as well as Hot Chocolate
Confectionary includes the manufacturing and sale of Tom Tom and Buttermint.
Intermediate Cocoa Products includes the manufacturing and sale of cocoa powder, cocoa butter, cocoa liquor, and cocoa cake.
Cadbury Nigeria PLC's equity stocks are for sale online on the Nigerian Stock Exchange (NGX) under the stock symbol CADBURY.
Cadbury Nigeria PLC is based in Ikeja, Nigeria where it operates in the Consumer Goods Sector in the region.
Cadbury Nigeria PLC Performance
The current share price for Cadbury Nigeria PLC stocks is 8.00 NGN [2021/09/20], with a total market capitalization of 15 billion NGN, a P/E ratio of 12.50 NGN, earnings per share (EPS) of 0.64 NGN, and a total of 1.88 billion shares outstanding.
During an analysis that was done on the financial performance data for Cadbury Nigeria PLC in the second quarter of 2021, which ended in June, it was found that Cadbury Nigeria PLC recorded profits of 688.43 million NGN and revenues of 9,602.13 million NGN, which increased from the 8,920.47 million NGN reported in March.
Cadbury Nigeria PLC's overall operating expense for the second quarter was 10,534.65 million NGN and Cadbury Nigeria PLC reported operating income of (932.52) million NGN and a net income of (861.28) million NGN after taxes.
The diluted EPS excluding ExtraOrd Items was (0.46) NGN with diluted normalized EPS of (0.46) NGN for the second quarter, down from 0.18 NGN in the first quarter.
Cadbury Nigeria PLC experienced steady financial performance and achieved decent profits. However, the earnings per share drastically declined and investors who buy or sell shares may not receive lucrative dividends for this quarter until financial performance can improve.
In an analysis on the live chart for CADBURY stocks, performance for these shares have increased by 3.23% in the past year, with a forecast for further improvements as industries in Nigeria continues to strengthen, which bodes well for prospective investors and existing shareholders.
Highlights of Cadbury Nigeria PLC in 2021
Cadbury Nigeria PLC started the year with a price of 9.00 NGN. However, it has since lost 11.1% off this price valuation which ranks it the company 125th on the NGX where year-to-date performance is concerned.
Despite this, Cadbury Nigeria PLC is the 45th most-traded stock on NGX and during the past three months, CADBURY achieved an overall trading volume of 56 million shares which were closed in 1,613 deals to the value of 488 million NGN.
The average shares traded in each session was 888,659 and CADBURY experienced an all-time high of 10.6 million shares in August, in the same session, with an all-time low of 20,454 a few days later.
In August, Cadbury Nigeria PLC announced that it would join 14 other Nigerian companies to promote gender equality through the Nigeria2Equal programme. These companies are spread across several sectors, including:
Manufacturing
Banking and Finance
Construction
Hospitality
Logistics
Telecommunication
At the virtual launch of the programme, stakeholders of all the companies involved emphasised the importance associated with empowering women in business, indicating that the programme would subsequently boost investor confidence.
In addition, this move was forecasted to boost productivity in these companies along with enhancing business performance overall.
How to buy Cadbury Nigeria PLC stocks Step-by-step
The stock market is one of the most attractive financial markets that sees millions of retail investors and traders' participation daily. To buy, sell or trade CADBURY stocks, traders and investors can follow these simple steps:
Find the share that you want to purchase, in this case, "CADBURY".
Select a forex broker that offers access to the Nigerian Stock Exchange(NGX).
Review the broker's trading conditions, fees, deposit and withdrawal methods, trading platform, customer support, regulation, and other components to ensure that they are aligned with your trading
Open a live trading account with the broker by completing the online application form and providing the necessary documentation to verify the trading
Make your first share purchase through the broker.
Build and diversify your portfolio when you buy more shares.