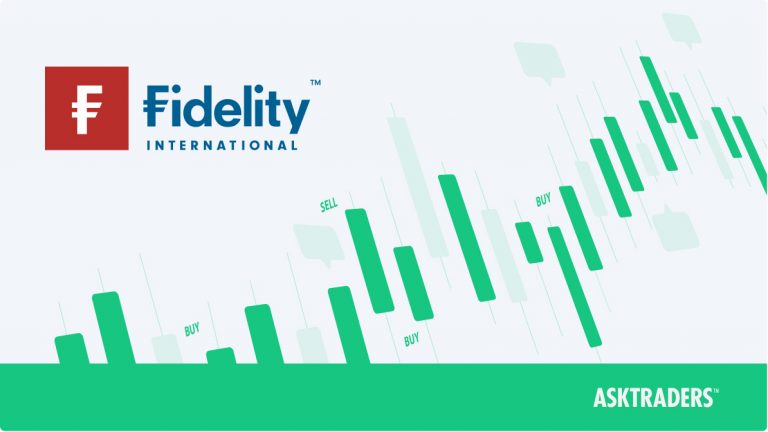 Fidelity is among the best-known brokers in the world today, and it offers a very well-rounded selection of assets. Most Fidelity reviews praise this broker for its range of offerings and extensive support.
As you review Fidelity's U.S. offerings, you will notice that you can invest in mutual funds, IPAs and retirement accounts, stocks, trading, fixed incomes, bonds, CDs, ETFs, options, sector investing, 529 college savings, life insurance, charitable giving, annuities, and even cash management.
Fidelity Review Navigation
#

Forex
| | | | |
| --- | --- | --- | --- |
| Min Deposit | App Support | Max Leverage | Trading Fees |
| $1 | Good | 1:1 | Low |
Few articles spend a great deal of time on a Fidelity forex review since the broker does not have extensive offerings in this respect. There is enough forex support to peak interest or serve as an introduction, but not enough for serious forex traders.
This Fidelity U.S. review points out that this type of asset is only available via the stock section of the broker. To review Fidelity's forex investment assets, you will need to look at the international section of stocks. Here, you will notice 16 currencies that are available for trading. Those who want to focus on this type of trading will likely not find enough as they review Fidelity's forex offerings and choose a different broker, at least for that asset class.
#1

Stocks
| | | | |
| --- | --- | --- | --- |
| Min Deposit | App Support | Max Leverage | Trading Fees |
| $1 | Good | 1:1 | Low |
One of the main offerings you will find as you review Fidelity asset classes is stocks. The broker offers low commissions and comprehensive research.
There is access to trading in 25 countries, IPOs, and equities, in addition to stocks. Equity trading includes stocks, depository receipts, unit trust funds, preferred securities, real estate investment trusts, variable interest entities, and closed-end funds.
Trading U.S. stocks online comes with $0 commissions. Unfortunately, the broker does not indicate how many stocks it provides access to, but you should be able to find all the main stocks that you are interested in. There is also a convenient screener with more than 140 criteria, so you can find the stocks that meet your preferred specifications.
#2

ETF
| | | | |
| --- | --- | --- | --- |
| Min Deposit | App Support | Max Leverage | Trading Fees |
| $1 | 1000 | 1:1 | Mid |
The ETFs offered by this broker are extensive. The broker offers low-cost trades for ETFs in addition to a plethora of research tools.
There are many commission-free ETFs available via Fidelity for those who want to trade online. These ETFs include fixed incomes, stocks, sectors, factors, and almost every other type of ETF that you can find in the United States. Our Fidelity review team also suggests traders consider commission-free ETFs from iShares in addition to those from this broker. The broker also offers commission-free ETFs from other industry leaders.
As with stocks, there is a convenient screener tool that lets you narrow down the ETFs to find those that fit your trading requirements. It includes almost 100 unique criteria for ETFs.
#3

Options
| | | | |
| --- | --- | --- | --- |
| Min Deposit | App Support | Max Leverage | Trading Fees |
| $1 | Good | 1:1 | Low |
This Fidelity review also lets readers know that the broker offers options for the flexibility to benefit regardless of the market condition. Fidelity prides itself on offering best-in-class support and strategy.
The costs for options are transparent, with commission-free trades and just $0.65 per contract. Fidelity also has price improvement, which offers an average of $18 in savings for each 1,000-share equity order. Compare this to the industry average of $2.98.
#4

Robo Advisor
| | | | |
| --- | --- | --- | --- |
| Min Deposit | App Support | Max Leverage | Trading Fees |
| $1 | 2000 | 1:1 | Low |
For those who want additional account management without high fees, this Fidelity U.S. review suggests considering Fidelity Go, the broker's robo advisor.
The robo advisor asks clients some simple questions and then makes suggestions. The Fidelity Go team manages the combination of investments. This team constantly monitors the markets to adjust as needed. Clients can easily review their account activity or holdings, schedule deposits, and track progress.
The robo advisor invests in diversified mutual funds. This service comes with a 0.35 percent annual advisory fee.
What did our traders think after reviewing the key criteria?
Fidelity Fees
Our Fidelity review team appreciates that the broker offers very straightforward pricing, including $0 commissions. There are $0 commissions for U.S. online stocks, options, and ETF trades. The broker even offers the first zero expense ratio index mutual funds in the industry that are available directly for investors. Clients of Fidelity save $14 on average per bond, as the trading fee is just $1 per bond and CD for secondary trading or free for online trading of U.S. Treasuries.
Additionally, the broker automatically places cash in a money market mutual fund, which earns a better interest rate than competitors.
There are no fees for maintaining an account, account transfers out, IRA closeouts, late settlements, bank wires, insufficient funds, or ATMs. Fees for advisory services are also incredibly competitive, with 0.35 percent for Fidelity Go's robo advisor and 0.5 percent for Fidelity Personalized Planning & Advice. Wealth Management has a fee of 0.5 to 1.5 percent, and Private Wealth Management has a fee of 0.5 to 1.05 percent.
Account Types
There is no way to concisely describe the various account types offered in a Fidelity review, as they are so extensive.
Most traders are interested in the Brokerage Account – Fidelity Account, which offers the low-cost and full-featured brokerage access to all of the ETFs, stocks, mutual funds, options, and bonds, plus research and tools.
The Fidelity Cash Management Account offers an alternative to a traditional checking account with nationwide ATM fee reimbursement and FDIC coverage.
There are also Fidelity Accounts for Businesses. Those interested in retirement savings will find Rollover IRAs, Traditional IRAs, Roth IRAs, Roth IRAs for Kids, Inherited IRAs, Inherited Roth IRAs, SEP IRAs, Self-Employed 401(k)s, SIMPLE IRAs, Investment-Only Plans for Small Businesses, and 401(k) Plans for Small Businesses.
Managed accounts include the Fidelity Go robo advisor, Fidelity Personalized Planning & Advice that includes one-on-one coaching, Portfolio Advisory Service Accounts, and eight other types, including Fidelity Tax-Managed U.S. Equity Index Strategy accounts. There are also 529 and Custodial accounts for education, Health Savings Accounts, the Attainable Savings Plan, Fidelity Charitable Giving accounts, and estate planning accounts, like Estates and Trusts. Fidelity also has four types of annuity accounts and either Universal Life and Term Life Insurance.
Platforms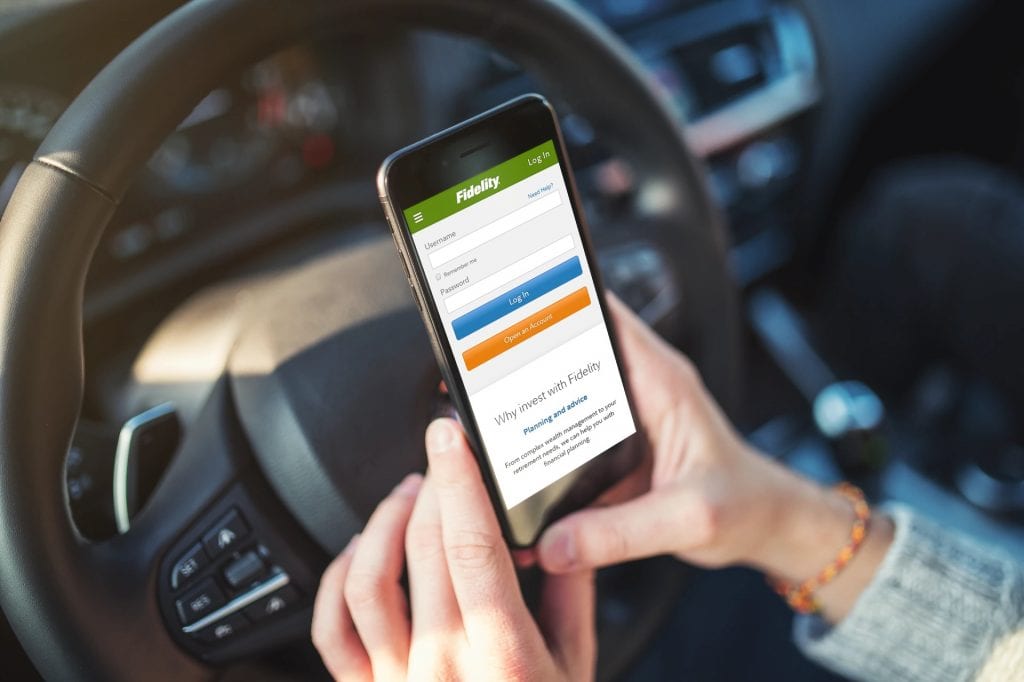 As you review Fidelity's U.S. platforms, you will find something for every type of trader.
The online trading platform is intuitive to use, and it includes all of the features that you expect. This Fidelity review suggests using the advanced screeners to find instruments that you want to invest in. This platform also includes free access to independent research from more than 20 providers and trading tools for options, short selling, and margin. It also features strategy testing using up to a decade of historical data, as well as bond ladders.
The Active Trader Pro platform is now free for all investors, and it is available for online trading or as a downloadable platform for your desktop. There are prebuilt filters, advanced options tools, multi-trade tickets, and intuitive shortcuts. You can also download this application for your mobile device so you can trade on the go.
The Wealth-Lab Pro is software to test strategies via access to more than two decades of historical data. This particular platform is only accessible to traders with higher trading volumes, but it has a 30-day free trial.
Usability
Most people who review Fidelity's platforms and website will find both to be highly usable. The platforms have all the features that you expect to see from a broker of this type yet offer intuitive use that even beginners should be able to figure out.
The website is also well-organized, making it simple to find all of the information that you need about the broker or its offerings. The website also has a clean, professional design with just enough color to keep it interesting.
Customer Support
This Fidelity U.S. review found that the broker offers a high level of customer support, both via contact with its dedicated team and by providing clients with the tools needed to get the information themselves.
Going to the Customer Service page takes you right to the Virtual Assistant, a chatbot that will be able to assist clients in most cases. This page also has convenient links to the most common tasks, such as transferring money, placing trades, and finding forms.
At the bottom of the page, you can view the phone numbers, locations of physical Fidelity offices, and mailing addresses to get additional support from a live person. Clicking on the phone icon will show you phone numbers, emails, and the ability to chat with a live representative.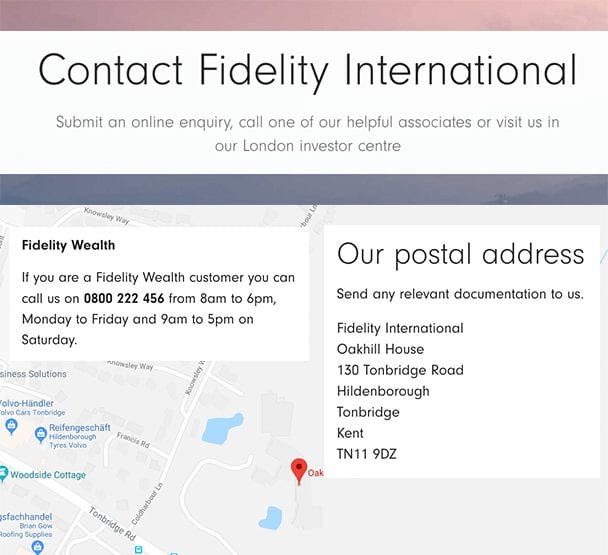 Payment Methods
There are multiple methods available for depositing funds into accounts, with some variations based on account type.
Electronic fund transfer (ETF)
One of the simplest methods of depositing into your Fidelity account is via an electronic fund transfer, which typically takes about four business days for fund availability.
Bank wire transfer
Bank wire transfers are usually available immediately.
Checks
Clients can also deposit a check. This can be done via the mobile application, in person at a branch, or by mailing the check.
Transferring between Fidelity accounts
Once you have accounts with this broker, it is also possible to transfer funds between your various Fidelity accounts.
Best Offers
Fidelity offers vast research and educational tools. Most of the research tools are divided by asset type except for news. The news features a search bar and the ability to sort by category. There are also scanners for multiple types of assets to help you easily choose which ones to invest in. Scanners are available for mutual funds, stocks, and more. You can also view up-to-date information on instruments in each asset class by selecting it.
The Fidelity Learning Center is perfect for beginners, and this Fidelity review feels that most beginning traders should be able to find nearly everything they need there to get started. Here, you will find videos, articles, and webinars, as well as information about upcoming events. Everything is conveniently arranged by topic, with a search bar and various filters for each category.
Regulation & Deposit Protection
This Fidelity review lets readers know that the broker is a member of the SIPC, providing investors with confidence. It is also a member of the FDIC. Due to these memberships, clients are entitled to compensation in the unlikely event of Fidelity's insolvency.
Fidelity also has a Customer Protection Guarantee that it will reimburse clients for losses due to unauthorized activity. The broker also uses the latest security measures to protect client funds and information.
Awards
As it is a leading broker, many Fidelity reviews have honored the company with awards over the years. Investor's Business Daily named it the Best Online Broker 2018, with the broker earning the highest Customer Experience Index rating for four consecutive years. Fidelity was also named the Best Online Broker by Barron's in 2016 and 2017, Kiplinger's in 2016 and 2017, and StockBrokers.com in 2018, and it was named the Best Online Broker for Research by Nerdwallet in 2017. It has also earned honors for mutual funds, HSA accounts, and other products.