TradeStation is a broker that has been around the industry for a very long time. Our TradeStation review team noted that the company dates back to 1982. This wealth of experience means they know exactly what you are looking for as a trader and the best way to meet these needs.
In the US market, the broker offers a wide range of assets for trading with a major focus on options trading, stocks, ETFs, Futures, and even some crypto trading added to the mix. Our expert team will take a look at each area and assess the suitability of this broker for your trading needs.
TradeStation Review Navigation
#

Stocks
| | | | |
| --- | --- | --- | --- |
| Min Deposit | App Support | Max Leverage | Trading Fees |
| $500 | Good | 1:1 | Mid |
Our TradeStation review team reported that stock trading with the broker has never been easier. You can have a choice of many wide ranging companies from around the globe in a secure and well-regulated environment that you can trust. TradeStation offer the best facilities in terms of being able to also backtest and research your trades before you place them.
All of this can be accessed with really competitive pricing plans that start from as low as zero-commission on trading. This makes every market in terms of stock highly accessible. As an American trader, our Tradestation US review team backed up the positives here, feeling that they offer one of the more convenient and affordable paths to market for those interested in stock trading.
#1

ETFs
| | | | |
| --- | --- | --- | --- |
| Min Deposit | App Support | Max Leverage | Trading Fees |
| $500 | 2000 | 1:1 | Mid |
With more than 2000 markets available in commodities, energies, and more, it really goes without saying that ETFs trading with TradeStation opens up a new world of opportunity as a trader. This is a view that our TradeStation review team also shared.
Once more with the broker, the most competitive environment to produce success is offered with fees starting from nothing at all under certain plans. As a US trader in particular if you are interested in getting involved in the commodities market, our TradeStation US review team feel this is one of the best and most valuable ways to do so.
#2

Futures
| | | | |
| --- | --- | --- | --- |
| Min Deposit | App Support | Max Leverage | Trading Fees |
| $5000 | Good | 1:1 | High |
TradeStation futures that are available number about 150 and are another excellent place to get involved in trading global assets from all kinds of markets according to our TradeStation review team.
Here you can again rely on very competitive pricing and backed by a team with decades in the market to help understand which markets should be offered.
#3

Crypto
| | | | |
| --- | --- | --- | --- |
| Min Deposit | App Support | Max Leverage | Trading Fees |
| $500 | Many | 1:1 | Mid |
The crypto trading movements of TradeStation is recent times is another very positive thing which caught the eye of our TradeStation review team. There are a total of 5 major cryptocurrencies available for trading through the broker.
These cryptos are Bitcoin, Litecoin, Ripple, Bitcoin Cash, and Ethereum. This represents as many options as you really need in crypto trading at the moment. The impressive thing is how the broker have adapted. They have recently done away with volume-tiered commissions and are no basing the cost on your overall account size with a range of no commission up to 1% which is very competitive.
#4

Options
| | | | |
| --- | --- | --- | --- |
| Min Deposit | App Support | Max Leverage | Trading Fees |
| $500 | Good | 1:1 | High |
The broker offers literally thousands of options across an array of markets to select from. The sheer array of choice here left our TradeStation review team with a very positive feeling.
This range of choice on options across all markets can be a great, low-cost way for you to get started as a trader or to enhance your portfolio if you are joining from another broker. The fees charged also remain steady and in line with others in the industry at $5 + $0.50.
What did our traders think after reviewing the key criteria?
TradeStation Fees
As far as TraderStation are concerned with fees, they remain competitive across the board according to our TraderStation broker review team. This is exemplified by the fact that in many cases when trading with the broker, commission-free plans are available.
The offers are changed regularly, but at the time of writing, there are commission free plans to take advantage of, and trading in stocks begins from as little as $5 commission in many cases, with options from $0.50, and futures trading from $1.50. An excellent range of value available all round.
Account Types
Our TradeStation broker review team were surprised and impressed in equal measure to see a wide range of account types available from the broker, a total of 5 in all. These include the following: Individual, Joint, IRA, Entity, and Custodial account types.
All in all, there are many different requirements associated with each account type, but all are within decent reach. The minimum deposit though, as verified by our TradeStation US Review team can vary between $500 and a hefty $2,000 for a margin account or $5,000 for futures.
While this may prevent some traders from getting involved, it is generally a positive that the broker knows the market well and only plans on offering a premium quality service to traders that matches the higher deposit values.
Platforms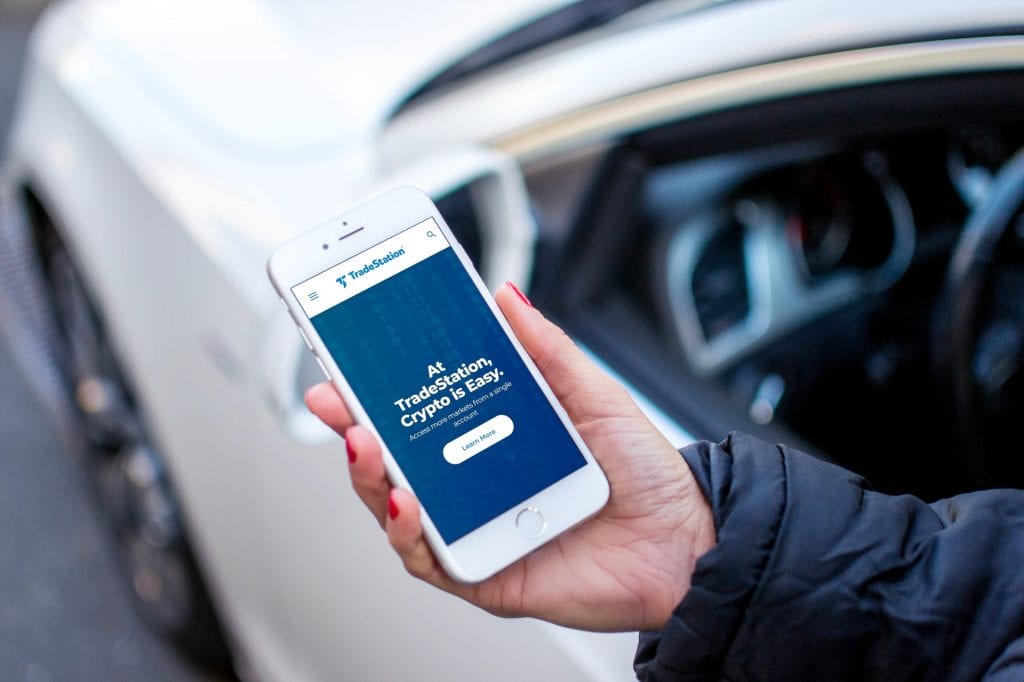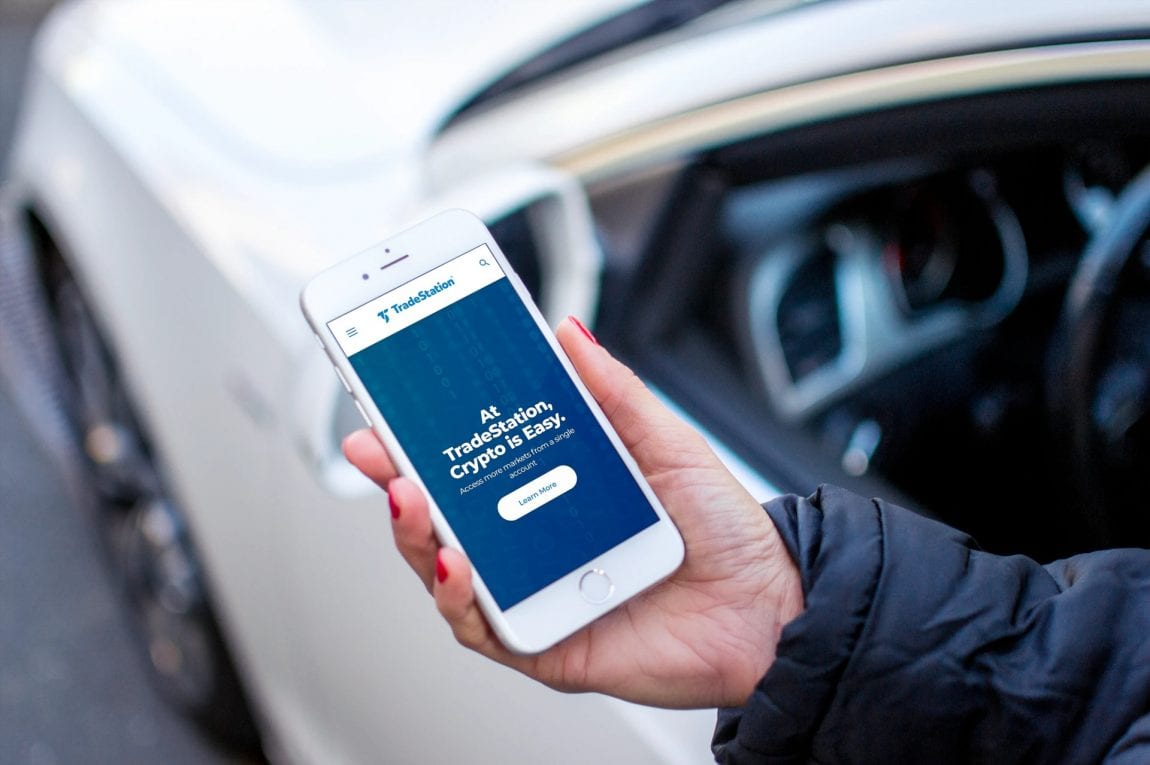 TradeStation platforms recently received an overhaul, much to the delight of our TradeStation broker review team. This leaves us with two main platforms to choose from, one which remains web-based, and the other which is primarily for desktop trading known as TradeStation 10.
Everyone in the industry knows that trading platform competition is very tough. This is something that the broker clearly recognizes with their improved offering of trading platforms. While the web-based platform is rather basic, the desktop counterpart has all of the tips and tools including a wide range of professional charting tools and indicators to help you along the way.
Usability
Of course, as a trader, you need to be able to use the site, navigate easily, and make you trades. This is a pet peeve for our TradeStation Broker review team in the past, but not this time. The offerings have all been very well revamped to look sleek while providing clear and simple instructions at every step.
All round, our TradeStation US broker review team were very impressed with both the accessibility and intuitiveness of everything on offer here.
Customer Support
Customer support is an integral part of your success as a trader. This is something that our TradeStation review team certainly think the broker realize, though whether or not they act on this knowledge can be for you as a trader to decide. The best we could describe the customer service at the moment is adequate.
The broker are contactable through email, phone, or web-based live chat, all of which is easily accessible, though the contactable hours are not quite full coverage. Customer service support are available 8am-8pm EST Monday to Friday, though technical support is only on a Sunday to Friday basis and only until 3:30pm.
That said, all of the information provided was both accurate and delivered quickly and professionally.
Payment Methods
Over the course of conducting our TradeStation broker review, we found there to be sufficient funding methods available from the broker side. These include both wire transfer and check by mail.
This is OK from the perspective of our TradeStation US broker review team, although traders from other areas, particularly Europe may be surprised to see such little availability and methods which can sometimes take between 6-15 days in processing.
Best Offers
When you compare many top brokers, you will find few that offer a decent bonus structure. TradeStation tries to break this mould in its offering of a comprehensive, three-tiered plan. This plan ensures that you are well rewarded as a trader with the broker.
There is provision for a bonus of $500 on deposits under $100,000 in the form of rebates. This bonus increases to $1000 when you deposit up to $249,000 and further increases to $1500 for amounts of $250,000.
In order to qualify, the only major rule is that your minimum deposit must be at least $5,000.
Regulation and Deposit Protection
Solid regulation is the cornerstone of any top broker. With that in mind, our TradeStation review team were pleased to note that the broker excelled in this regard.
They are well regulated by the very trusted FINRA and SIPC both. This, beyond creating a positive regulatory environment allows for financial protection on deposits of up to $500,000.
Awards
TradeStation has been around for more than 30 years. It stands to reason then that in that time they have collected an abundance of awards. More recently this includes accolades for the best stock broking and best futures broking system from TASC alongside multiple awards from Barron's magazine and other very well thought of publications over the years.