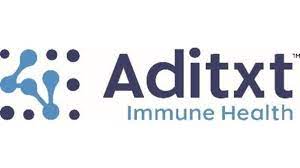 Aditxt Inc (NASDAQ: ADTX) stock price fell 23.7% after announcing a firm commitment to offer up to 16.57 million shares of its common stock to investors at a public offer price of $1.05 to raise over $17.4 million.

The offer includes common stock and warrants that are immediately separable, allowing shareholders and underwriters to purchase the company's shares later at an exercise price of $1.15.
Investors seemed quite unhappy with the new offer due to the resulting dilution of existing shareholders, as evidenced by the significant drop in Aditxt stock price.
The biotech company is focused on developing innovative solutions to improve the health of the immune system has seen its shares fall 43.8% since January, and it appears they are headed much lower after today's capital raise.
Aditxt announced a partnership with CLX Healthcare in early November to offer AditxtScore™ for COVID-19 immune monitoring service through CLX's TrustAssure™ platform, triggering a massive rally in its share price.
However, the rally was short-lived as its share price soon fell from a high of $2.72 to its current price below $1.
One of the main reasons behind the recent downtrend is the continuous dilution of existing shareholders, given that the company raised $4.3 million via a share issue in late October, followed by today's $17.4 million capital raise.
It appears that the company has no limits on how far it will go to raise capital at the expense of existing shareholders. I wouldn't buy Aditxt shares due to the pattern of constant dilutions.
*This is not investment advice. Always do your due diligence before making investment decisions.
Aditxt stock price.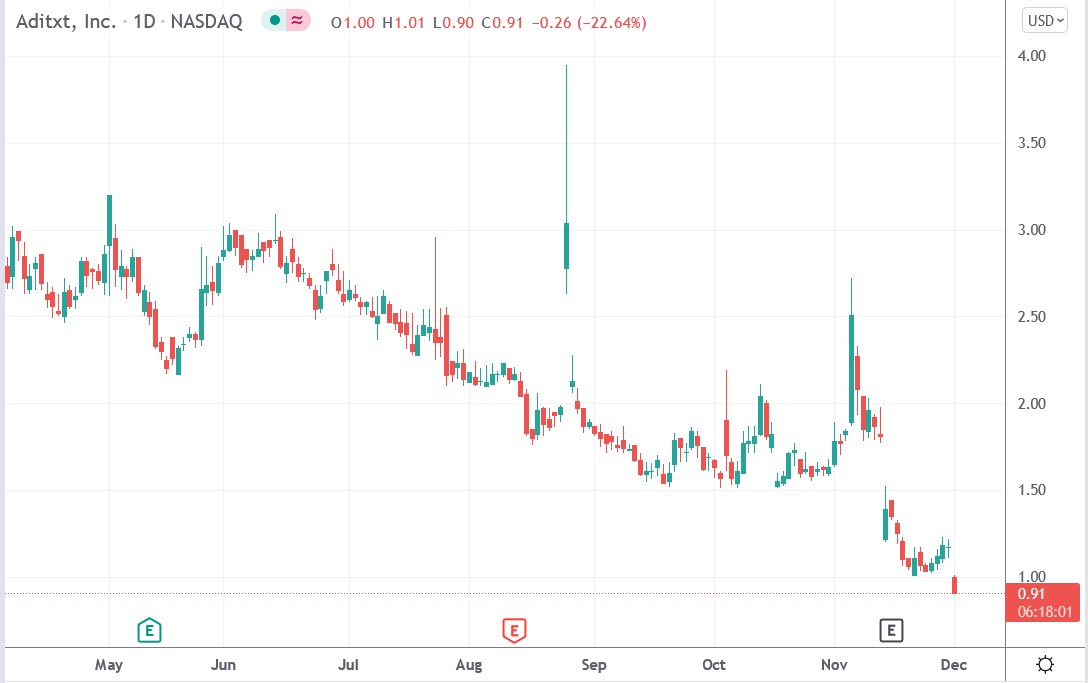 Aditxt stock price fell 23.72% to trade at $0.90, falling from Tuesday's closing price of $1.18.
Should you invest in Aditxt shares?
Tech stocks offer some of the best growth potential, but time and time again, traders and investors ask us "what are the best tech stocks to buy?" You've probably seen shares of companies such as Amazon and Netflix achieve monumental rises in the past few years, but there are still several tech stocks with room for significant gains. Here is our analysts view on the best tech stocks to buy right now.