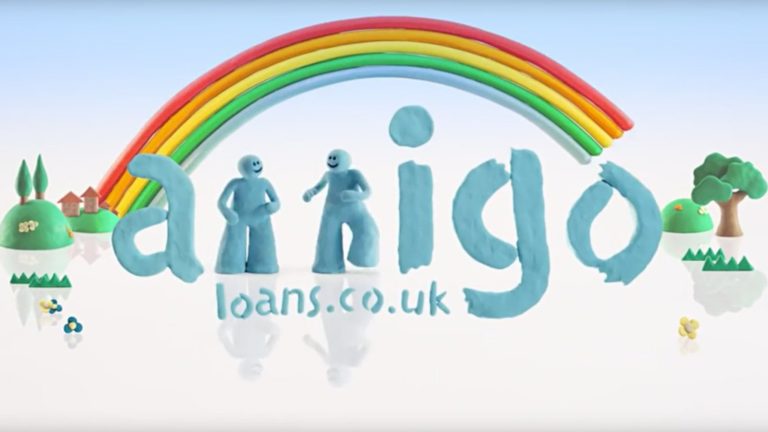 Shares of Amigo Holdings PLC (LON: AMGO) have just broken above a crucial resistance level after trading in a sideways range since late May. Can they rally higher?

The guarantor lender's shares had crashed to their current lows after the UK High Court quashed the proposed compensation plan for aggrieved customers that gave a lopsided deal to the customers.
Amigo Loans has since been working on a new compensation plan that can satisfy both the UK's Financial Conduct Authority (FCA) and the High Court to resume lending activities given the high demand for its loans.
Most experts opine that demand for Amigo's guarantor loans has skyrocketed, driven by the impact of the coronavirus pandemic on UK consumer's finances amid job losses and pay cuts as companies struggle to remain afloat.
Amigo has issued several warnings that it could go under if forced to reimburse all customers who have a legitimate complaint, with some estimates showing the payouts would amount to £354 million, a figure the company cannot meet.
Still, the FCA and the High Court have remained adamant thatAmigo could do better by its customers. The High Court dismisses claims that Amigo faces imminent collapse if it cannot agree with the regulators.
Meanwhile, the latest move could indicate that Amigo is close to unveiling a second compensation scheme that might convince the FCA and High Court to allow the lender to resume lending activities.
Amigo made a £284 million loss in the year ended 31 March 2021, with a significant chunk of the loss attributed to customers' compensation claims.
It remains to be seen whether the latest break higher will translate into a sustained rally, but I think it is a step in the right direction.
*This is not investment advice.
Amigo loans share price.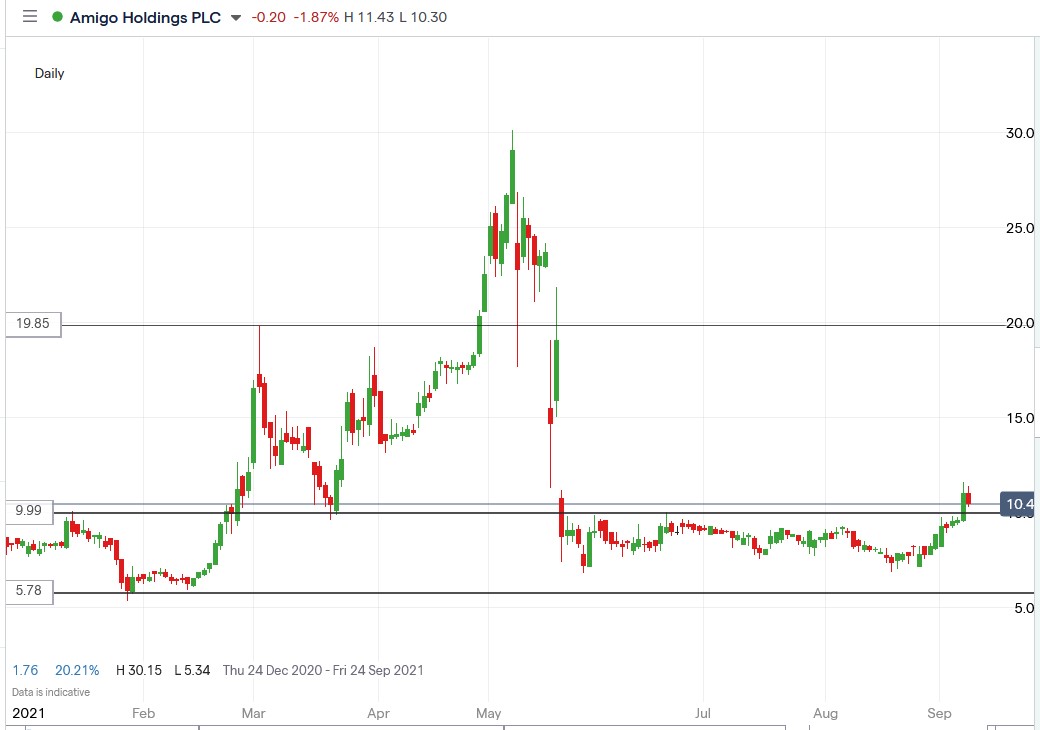 Amigo Loans shares have just broken above a crucial resistance level and could be headed higher.
Should You Invest in Amigo Shares?
One of the most frequently asked questions we receive is, "what stocks are best to buy right now?" It's a wide-ranging question, but one that we have answered… Our AskTraders stock analysts regularly review the market and compile a list of which companies you should be adding to your portfolio, including short and longer-term positions. Here are the best stocks to buy right now