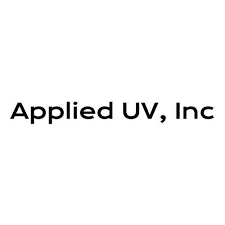 Applied UV Inc (NASDAQ: AUVI) stock price spiked 47.2% higher after announcing that its Thailand distribution partner will be installing Airocide® units at the Armed Forces Research Institute of Medical Sciences ("AFRIMS"), Bangkok, Thailand.

The  Airocide® units will help fight airborne diseases and protect critical areas within the facility, creating a safer and cleaner environment for the facility's staff and visitors.
The installation of the Airocide® systems is part of the facility's efforts to combat the coronavirus pandemic, especially after the Omicron variant emerged, indicating that the world is not yet done fighting the global pandemic.
The AFRIMs facility hosts both the Royal Thai Army and the US Army Command in the country. The American command is part of a special foreign project of the U.S. Army's Walter Reed Army Institute of Research ("WRAIR").
Investors cheered the announcement despite Applied UV not providing the financial details of the contract.
Max Munn, the Founder and President of Applied UV, commented: "The installation of our Airocide® units at such a prestigious biomedical facility represents another significant milestone in our strategy to significantly grow our international commercial distribution capabilities and enter new markets,"
Adding:
"Hospitals and research facilities are increasingly recognizing the benefits of installing Airocide® systems in communal spaces to interrupt the transmission of airborne infectious agents and destroy those microbes rapidly while keeping the occupants safe from any harmful byproducts."
Applied UV also praised Sithiporn Associates, its Thailand distributor, for being excellent partners in commercialising its products within Thailand and the ASEAN region.
The Airocide® System was initially developed for NASA with help from the University of Wisconsin at Madison. It is an airborne pathogen killing technology that utilizes a patented UV light and a proprietary, titanium dioxide-based photocatalyst.
Applied UV shares look attractive since they are trading flat for the year but have lost over 45% of their value in the past six months. However, there are no guarantees that we won't get a further decline.
*This is not investment advice. Always do your due diligence before making investment decisions.
Applied UV stock price.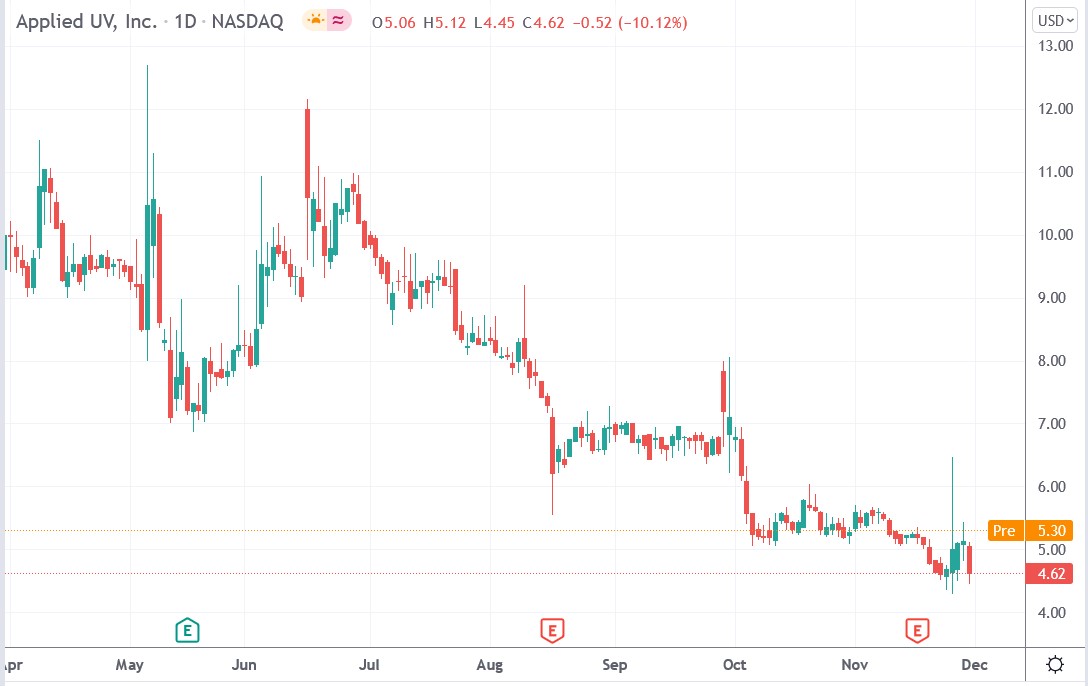 Applied UV stock price surged 47.19% premarket to trade at $6.80, rising from Tuesday's closing price of $4.62.
Should You Invest in Applied UV Shares?
One of the most frequently asked questions we receive is, "what stocks are best to buy right now?" It's a wide-ranging question, but one that we have answered… Our AskTraders stock analysts regularly review the market and compile a list of which companies you should be adding to your portfolio, including short and longer-term positions. Here are the best stocks to buy right now.