Shares of aTyr Pharma Inc (NASDAQ: LIFE) were up 27.65% premarket building on yesterday's impressive 66.97% rally after releasing positive phase 1b/2a clinical trial results for its ATYR1923 drug candidate.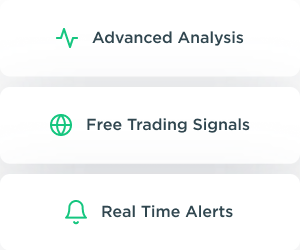 The successful clinical trial was conducted as a double-blind, placebo-controlled clinical trial of ATYR1923, in 37 patients with pulmonary sarcoidosis, a form of interstitial lung disease (ILD).
The biotech company reported that ATYR1923, its lead drug candidate for pulmonary sarcoidosis, reacted safely and was well-tolerated by all 37 patients involved in the trial who did not exhibit any adverse reactions to the drug.
The lead drug candidate showed consistent results across all dosages with responses meeting all crucial efficacy endpoints with improved patient results compared to the placebo.
The drug was developed by aTyr's Hong Kong subsidiary Pangu BioPharma Limited (Pangu) in collaboration with the Hong Kong University of Science and Technology (HKUST).
aTyr Pharma's drug candidate resulted in better lung function, reduced steroid levels, other sarcoidosis symptoms and lower inflammatory biomarkers.
aTyr reported a 58% overall steroid reduction compared to the baseline figures, and a 22% relative reduction compared to patients taking the placebo.
The drug's absolute improvement in forced vital capacity (FVC) according to lung function measured at week 24 showed a 3.3% improvement in the 5.0 mg/kg treatment group compared to the placebo group.
aTyr shares were headed higher at the time of writing in what is shaping up to be a massive parabolic rally as investors pile into the stock for the second day pushing it much higher.
However, this is not a good time for long-term investors to jump in as we are likely to get a significant pullback once the rally ends.
*This is not investment advice.
aTyr Pharma share price.
aTyr Pharma shares were up 34.10% during the premarket session extending yesterday's 66.97% rally.
Should You Invest in aTyr Pharma Shares?
One of the most frequently asked questions we receive is, "what stocks are best to buy right now?" It's a wide-ranging question, but one that we have answered… Our AskTraders stock analysts regularly review the market and compile a list of which companies you should be adding to your portfolio, including short and longer-term positions. Here are the best stocks to buy right now