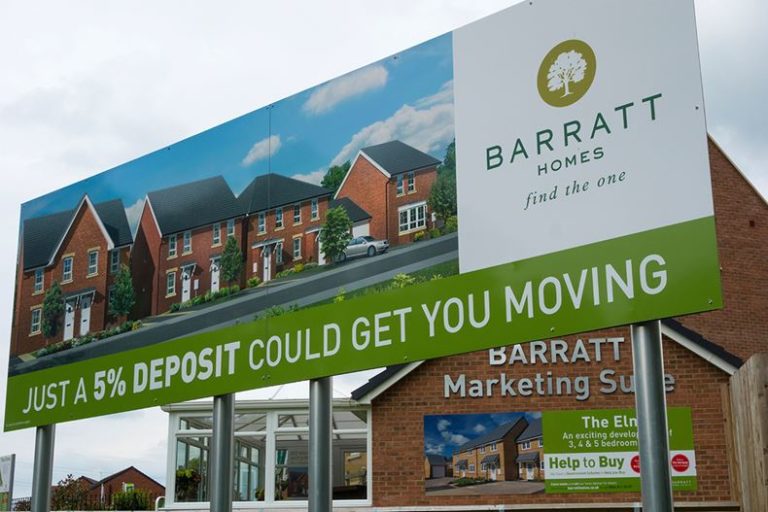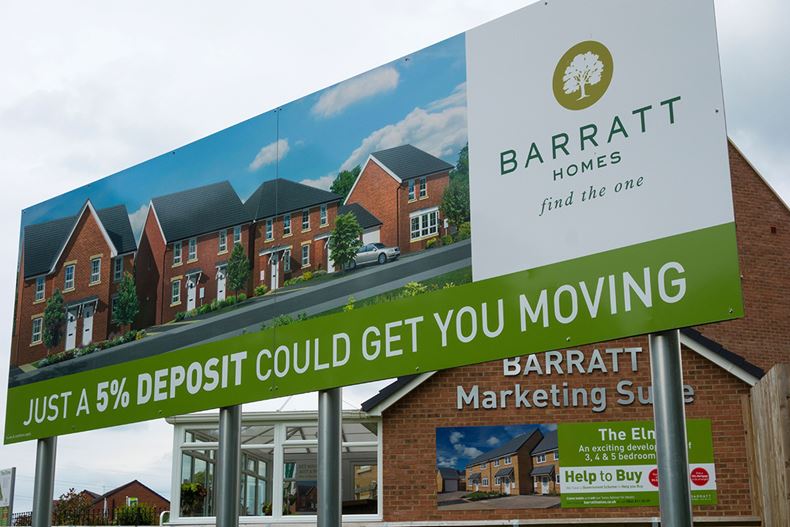 Shares of Barratt Developments PLC (LON: BDEV) have fallen 11.7% from their April highs despite the homebuilder's strong fundamentals given the improving UK housing market as the country fully reopens its economy.

The homebuilder's shares have been falling since peaking in April as sellers stepped in and buyers took profits on their positions.
However, the company's fundamentals have never been stringer given that it is currently sitting on £1.3 billion in net cash compared to £308 million in 2020 and £766 million in 2019.
The firm has also snapped up numerous land parcels to capitalise on the rising demand for homes in the UK, having acquired land worth £877 million over the past year.
Barratt recently announced that it would resume dividend payments with the stock currently yielding 1.1%, with future projections placing the dividend yield at 4%.
However, the company faces significant risks in future as many central banks, including the Bank of England, consider tighter monetary policies to stem rising inflation, which could dampen the demand for houses as people avoid higher interest rates.
From a technical perspective, Barratt shares are approaching the 650p support level, which could hold, triggering a rally higher. Regardless, the stock does not have a history of respecting prior support levels, w\hich has formed a large support zone.
I would not be surprised to see the stock reversed course and rally higher before reaching the crucial support level.
*This is not investment advice.
Barratt share price.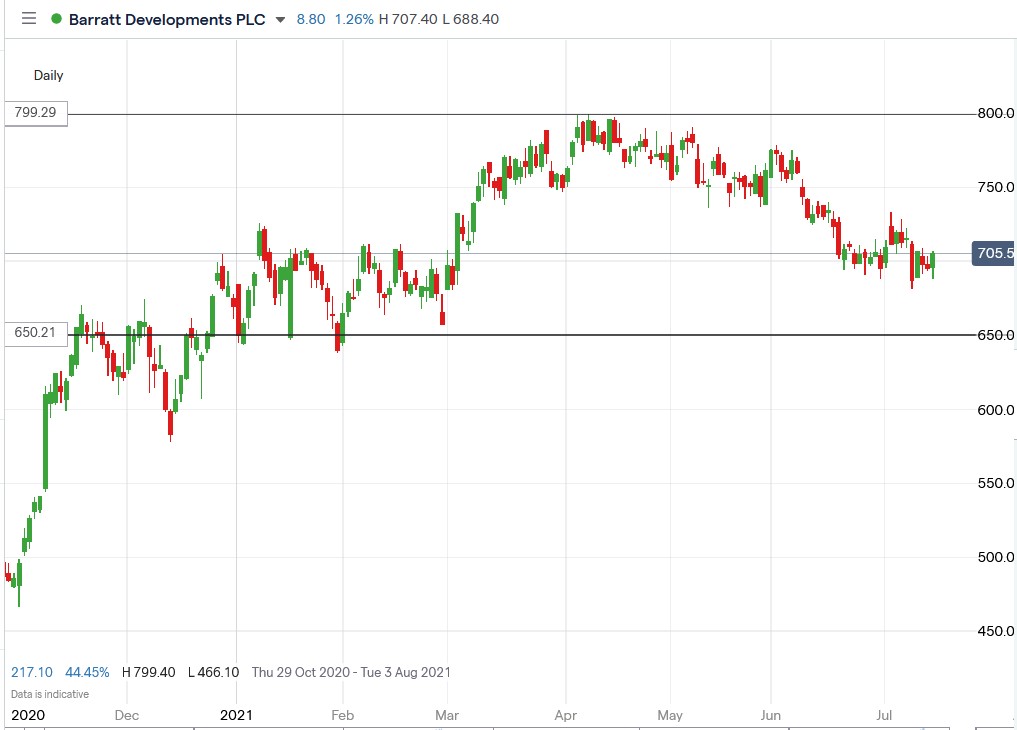 Barratt shares are down 11.72% from their April high of 799.2p to their current price of 705.5p.