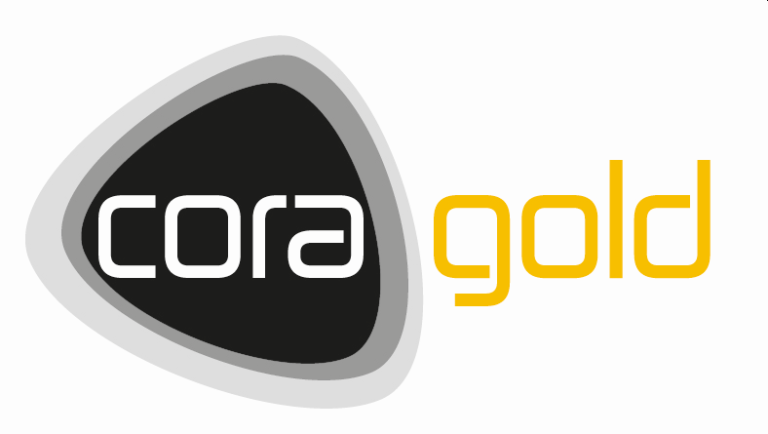 Shares of Cora Gold Ltd (LON: CORA) rallied 12.5% after the mining company released another set of impressive drill results from its Sanankoro mine in Mali.

Today's results came from the latest 24 drill holes, part of the Phase 1 (P1) drilling programme at Zone A. The results are further evidence of the high-grade gold intercept hosted within the Zone A gold fault structure.
Earlier this month, Cora Gold released another set of results showing the presence of gold-bearing intercepts starting at 19m, with the latest results shortening the distance to 13 and 10m.
The company discovered 5.22 g/t of gold at 10m and a horizontal width of 63m in hole SC0425. In addition, the firm made multiple discoveries at 13m, 15m, 17m, and 19m and 20m.
Bert Monro, Cora Gold's CEO, commented, "With each new set of exciting intercepts, we re-enforce our belief in the significant oxide potential of the Sanankoro Gold Project and the potential increase in resource size over time."
Adding:
"We are now moving into the final phases of the drill programme.  Following the completion of Phase 2 deeper drilling at Selin, targeting the deeper extension of the shallow 65m pit shells, with assay results pending, the rigs have returned to Zone A and C to follow up some better-than-expected higher grade intercepts from the Phase 1 programme in this area."
Cora Gold's latest drill results have endeared it to investors, which has seen its shares rally from a low of 8.85p on 6th July to its high of 13.78p earlier today. However, the latest rally has led the company's shares to form a parabolic rally shape, usually followed by a pullback.
I would wait for a significant pullback before opening any new bullish positions.
*This is not investment advice.
Cora Gold share price.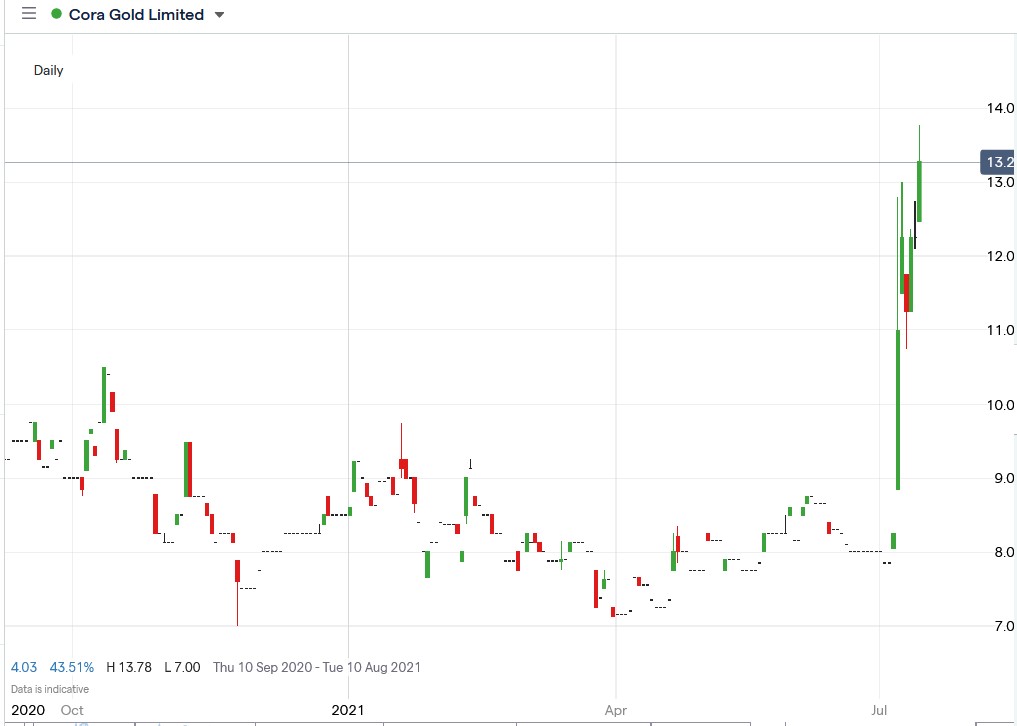 Cora Gold shares surged 12.49% to trade at 13.78p, rising from Tuesday's closing price of 12.25p.