Bit Brother Ltd (NASDAQ: BTB) stock price rallied 52.5% despite the lack of news from the company, which suggests that today's move was primarily driven by positive investor sentiment.

The last major announcement from Bit Brother was the receipt of a letter from Nasdaq saying that the company had complied with its listing requirements after its share price traded above $1 for ten consecutive business days.
The Nasdaq had warned Bit Brother about its non-compliance with listing requirements after its shares traded below $1 apiece for 30 consecutive days on October 22, 2021. However, the company's shares have rallied higher since the start of November.
Bit Brother was previously known as Urban Tea. It was a speciality tea products retailer before changing its corporate identity during the summer and shifting its focus to the financial services sector.
The company received a Money Services Business License from the US Treasury Department's Financial Crimes Enforcement Network allowing it to act as a money transfer agent, foreign exchange dealer and seller of money orders.
Today's premarket move higher was quickly reversed as Bitc Brother stock was trading in the negative at publishing.
It appears that what could have been a short squeeze orchestrated by retail traders has lost steam as investors took profits on their positions and sellers jumped in to drive prices lower.
Traders who missed out on today's rally may get another opportunity in the future as Bit Brother's share price pulls back from recent highs.
*This is not investment advice. Always do your due diligence before making investment decisions.
Bit Brother stock price.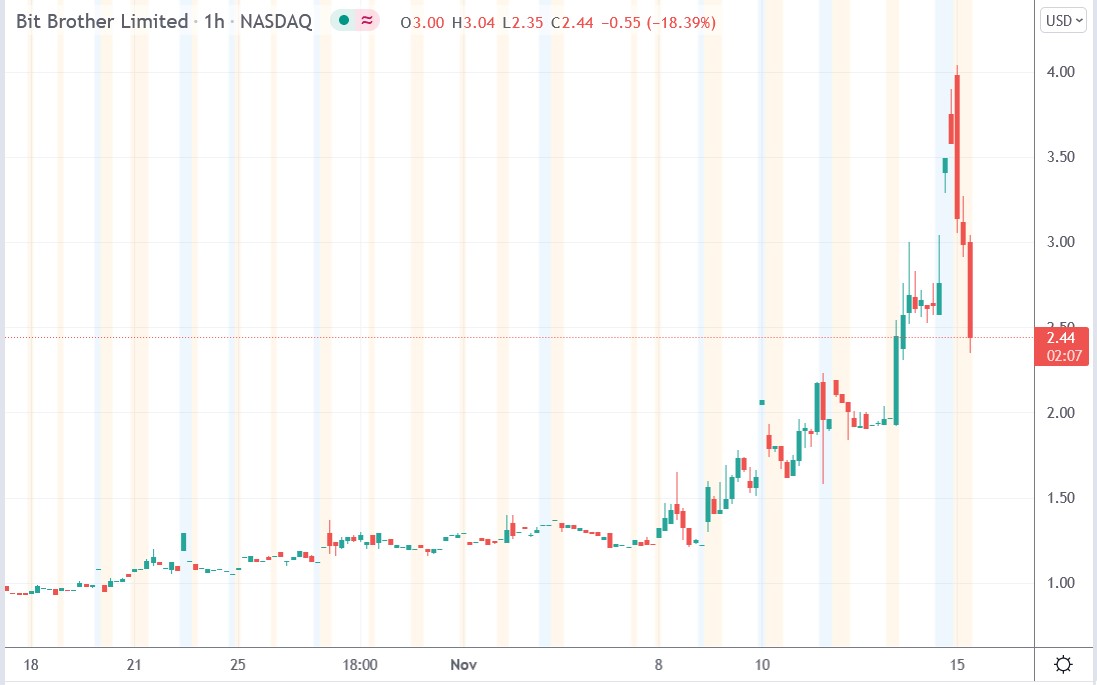 Bit Brother stock price rallied 52.45% to trade at $4.04, rising from Friday's closing price of $2.65.
Should you invest in Bit Brother shares?
Tech stocks offer some of the best growth potential, but time and time again, traders and investors ask us "what are the best tech stocks to buy?" You've probably seen shares of companies such as Amazon and Netflix achieve monumental rises in the past few years, but there are still several tech stocks with room for significant gains. Here is our analysts view on the best tech stocks to buy right now.