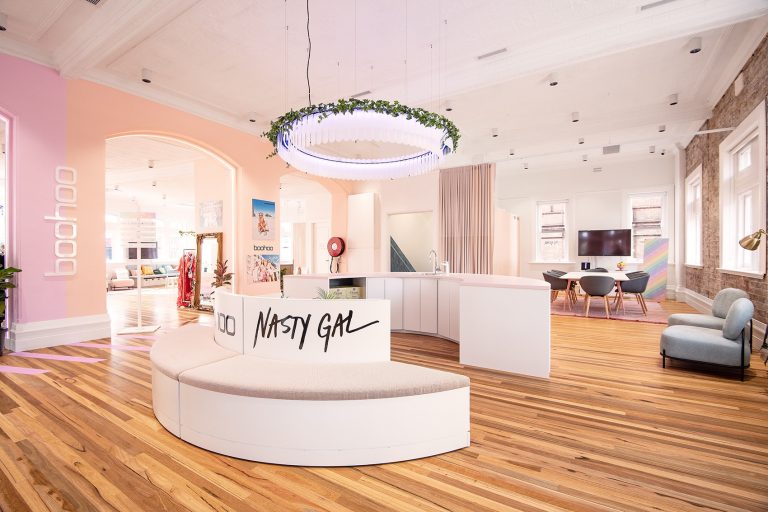 Key points:
Boohoo shares have fallen 65.7% in 2021. Will the trend continue in 2022?
The mass exit of ethical investors drove the downtrend in Boohoo's share price.
Here's how the fashion retailer's shares could reverse course in the new year.
The Boohoo Group PLC (LON: BOO) share price has fallen 65.7% in 2021 as investors concerns about the company's business practices dominated the year.

The fast-fashion retailer faced a revolt from institutional investors following the sweatshop labour scandal that erupted last year. Some of its suppliers were accused of paying their workers way below the UK minimum wage.
Most institutional investors vowed to liquidate their holding, which they subsequently did, triggering a sustained decline in Boohoo's share price during much of the past year.
The question on most investors minds is whether the downtrend in Boohoo's share price will extend into next year? Or, will the company's shares rally higher in 2022?
Well, the answer to this question is that Boohoo's troubles are unlikely to end in 2021 and will probably persist in the new year as investors become more demanding of companies and steer clear of companies with unethical business practices.
However, the fashion company could have a slight tailwind in the form of the tighter monetary policies set to be implemented by the most leading central banks led by the US Federal Reserve.
The tighter monetary policies are likely to affect some of the growth companies currently preferred by most investors, which could drive some investors to companies such as Boohoo, which has weathered the coronavirus pandemic pretty well.
Boohoo is one of the few fashion retailers that grew throughout the pandemic and even acquired some competitors. In contrast, many British high street retailers got into financial trouble, and some went bankrupt.
Well, many are rooting for Boohoo going into the new year as it has made significant steps to tighten the oversight on its supply chain, which may hopefully persuade some investors to come back and support the company.
Meanwhile, anything could happen in the new year, and hopefully, Boohoo's shares shall reverse course and head higher.
*This is not investment advice. Always do your due diligence before making investment decisions.
Boohoo share price.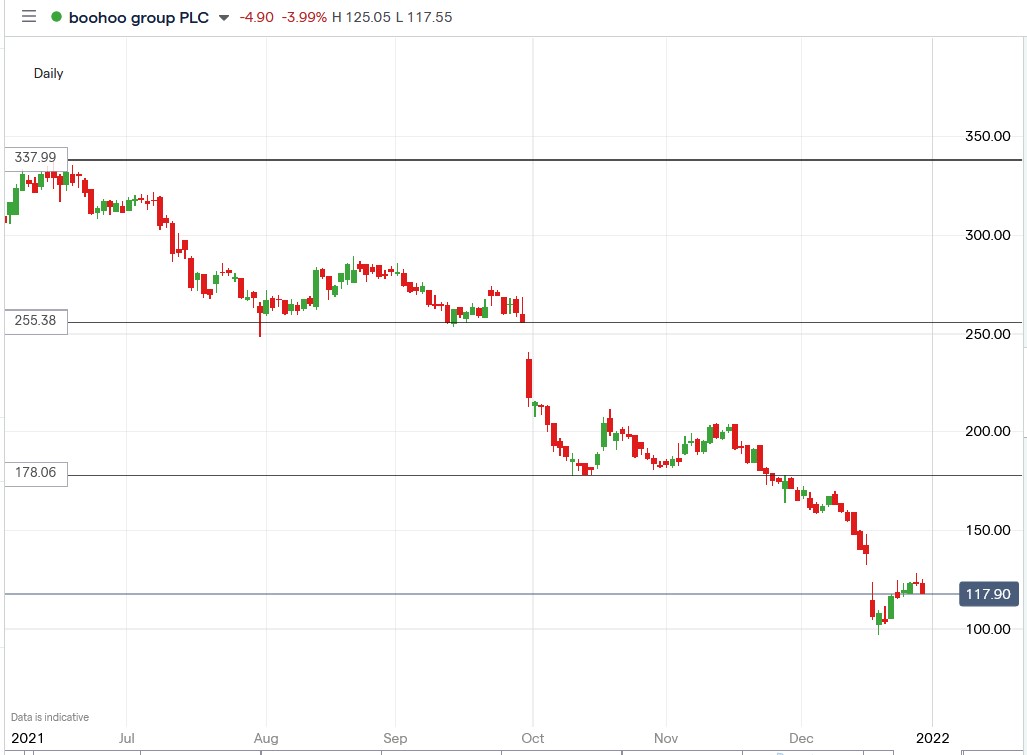 Boohoo shares have fallen 65.66% this year. So is there hope for the fast-fashion retailer in 2022?
Should you invest in Boohoo shares?
If you're a smart investor, you will know that having large-cap stocks in your portfolio is vital. They are more mature companies, considered safer investments, trade with less volatility, have greater analyst coverage, and in most cases, have a steady dividend stream. Due to the current market environment, we think now is the perfect time to add large-cap stocks to your portfolio. But which large-cap shares should you buy? Our stock analysts regularly review the market and share their picks for some of the best large-caps to invest in.