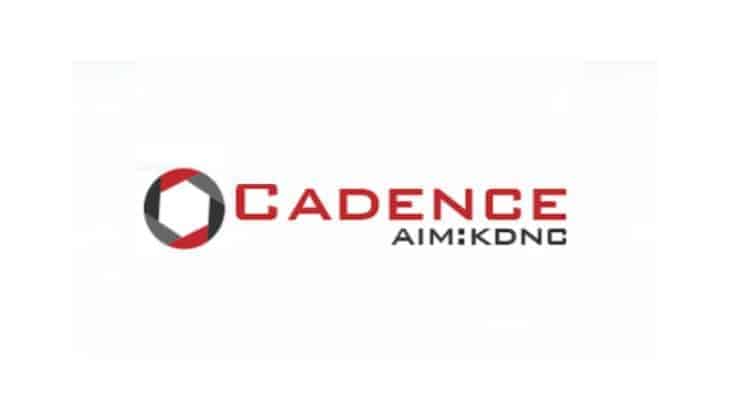 Key points:
Cadence Minerals share price soared 41.3% after signing a binding agreement for the Amapa iron ore project.
The miner is close to resuming operations, which ceased in 2015, following today's milestone.
The company looks quite attractive at current prices but still has a way to go.
The Cadence Minerals PLC (LON: KDNC) share price soared 41.3% after revealing that it had signed a binding settlement agreement with the secured creditors who own the Amapa iron ore project in Brazil.

The agreement reduced the outstanding amount owed to the creditors to $103 million, which is 45% of the initial sum owed of $231 million, and the creditors will be paid from the net profits generated by selling DEV's iron stockpiles.
Investors cheered the news that the Amapa iron ore project is now wholly owned by Cadence Minerals, which owns 20% of the project and its joint venture partner Indo Sino, the remaining 80%.
One of the key highlights of the Amapa iron ore project is that it was previously valued at $1.2 billion by its previous owner Anglo American, which means that Cadence Minerals and its joint venture partner have acquired it at a significant discount.
The agreement between Cadence, Indo Sino and DEV and the secured bank creditors was reached 24 December 2021.
The company plans to pay the unsecured creditors with the free cash flow generated from its operations over nine years as agreed in 2019.
The markets seem to approve of the deal, given that it finally gives control of the Amapa project to Cadence Minerals and its partners.
Kiran Morzaria, Cadence Minerals CEO, commented: "When Cadence first announced Heads of Terms for Amapa back in May 2019, we knew that while a tremendous amount of work lay ahead, the investment and terms, if secured, would represent our greatest achievement to date as a mining investment company."
"We are at this point today is entirely due to the team at Cadence, Indo Sino and DEV sharing a common vision and working together to achieve it. I am proud that together we have overcome some considerable challenges, including the impact of COVID on the Amapa region, to reach this moment."
"We have already embarked on Phase 2, where Cadence will vest an additional US$3.5m to take our holding to 27%. Given the rate of progress that I saw on visiting Amapa in October, I have every confidence that the day when our newly recommissioned mine re-commences production will come. At this point, the nascent value in the project will be realised for the benefit of all our investors and shareholders."
From an investment standpoint, it appears the worst is over for the Amapa iron ore project that ceased operations in 2015 after filing for bankruptcy protection. The two companies will be the new owners of the mine and recently filed an updated mineral resource estimate (MRE) of 176.7 million tonnes of 39.7% Iron.
Cadence Minerals share price soared 41.28% to trade at 27.55p, rising from Friday's closing price of 19.50p.
*This is not investment advice. Always do your due diligence before making investment decisions.
Should You Invest in Cadence Minerals Shares?
One of the most frequently asked questions we receive is, "what stocks are best to buy right now?" It's a wide-ranging question, but one that we have answered… Our AskTraders stock analysts regularly review the market and compile a list of which companies you should be adding to your portfolio, including short and longer-term positions. Here are the best stocks to buy right now.