Carnival plc (LON: CCL) shares fell 2.94% after announcing a further round of cruise cancellations affecting its Holland America Line and its Seabourn branded cruise ships.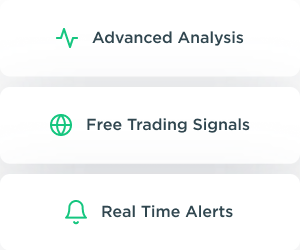 The cruise ship operator unveiled plans to return its entire fleet of vessels under the Holland America Line back into operation starting on 18 March 2022, with the rest of the fleet resuming operations on 1 May and 8 May, respectively.
However, the Seabourn line of cruise ships will be further affected after the postponement of the Seabourn Quest, which will begin sailing in the Mediterranean on May 10 but will spend the rest of summer 2022 outside the Venice Lagoon due to government regulations.
Carnival clarified that it would issue further communications to clients affected by the cancellations of the Seabourn voyages, including the 145-day world cruise on the Seabourn Sojourn, which was postponed from January 2022 to 2024.
Gus Antorcha, Holland America Line's President, said: "We've been working intensely to get all of our ships back into service,"
Adding:
"Our progressive rollout plan allows us to be back in full service over the next several months, and we look forward to welcoming guests on all 11 ships cruising in different regions around the world."
Carnival shares are trading just above a crucial support zone, and traders will be interested to see if the level will hold in the coming days leading to a potential rally. However, a break below the support level would invalidate the bullish thesis.
*This is not investment advice.
Carnival share price.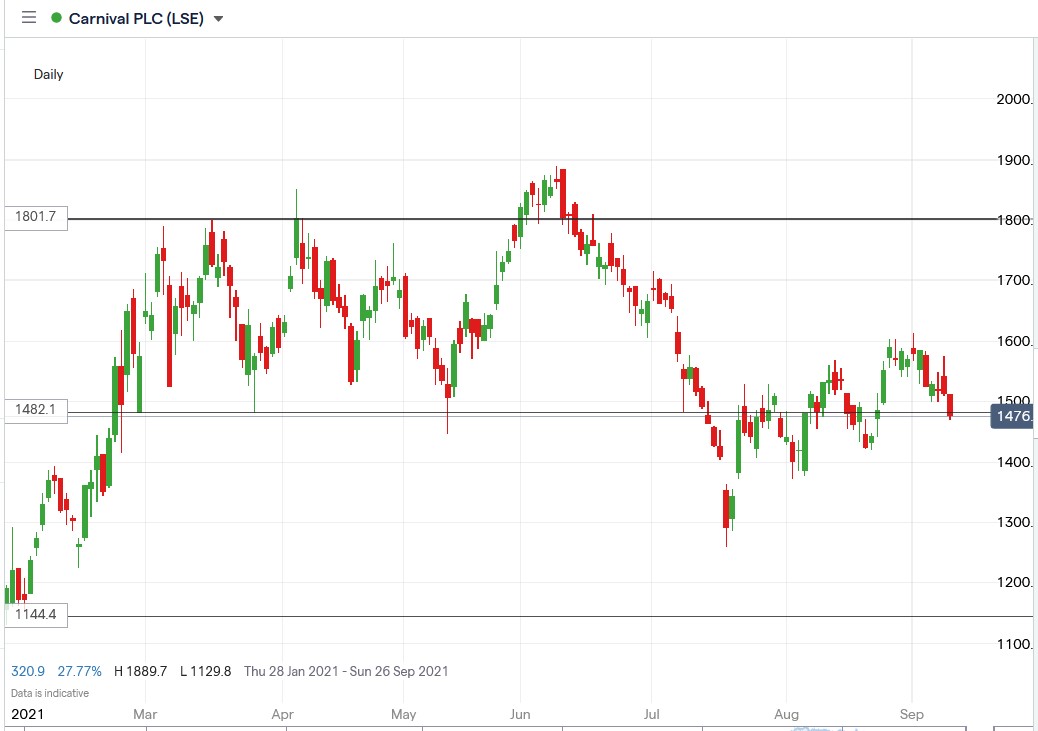 Carnival plc shares plunged 2.94% to trade at 1468.3p, falling from Wednesday's closing price of 1512.8p.
Is Now a Good Time to Invest In Carnival Shares?
Travel stocks, including Carnival shares, have been severely impacted by the coronavirus pandemic and subsequent travel restrictions. Hotels, airlines, cruises, and car rental companies have all been affected, but could now be a good time to buy travel stocks at a discount? Are Carnival shares included on our list of the best travel stocks to buy? Here's what our analyst had to say on the issue…