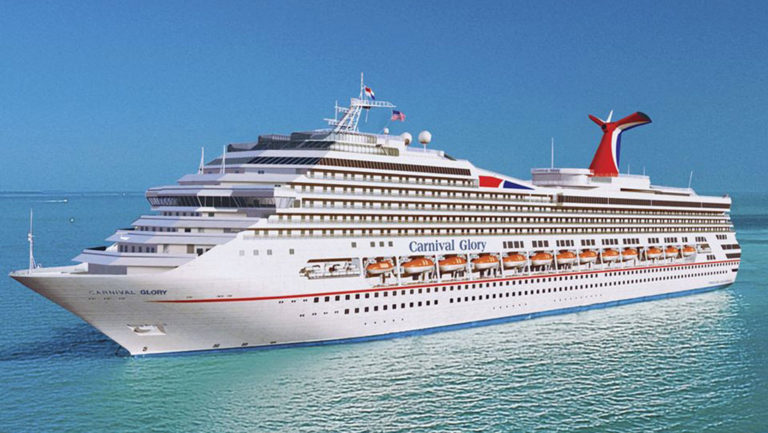 Key points:
Carnival plc shares started the year gapping up 8.96% to catch up with its US shares.
The cruise ship operator has positive prospects if its operations are not halted.
However, any interruptions to its operations pose a significant threat.
The Carnival plc (LON: CCL) share price gapped 8.96% higher on the first trading day of 2022 for the London Stock Exchange (LSE), catching up with the move in its American shares that were trading yesterday while the LSE was closed.

The cruise operators stock gapped higher to start the year on a positive note as fears about the Omicron variant of the coronavirus abated as multiple studies indicated that it is not as lethal as was initially expected.
The company has not announced any cancellations to its cruise schedule even as governments contemplate further movement restrictions to combat rising COVID-19 infections, which could hurt its operations.
Many wonder whether Carnival's stock shall continue rising and end the current year trading higher, which could happen if there are no material disruptions to the company's operations as the year unfolds.
Some of the positive factors that could act as tailwinds for Carnival's stock price include the substantial pent up demand for cruises among its target customers following almost two years of cancelled cruises due to the coronavirus restrictions of 2020 and 2021.
The company is set to benefit from the pent-up demand. It is one of the leading global cruise ship operators and has been revamping its cruise ships to bring them in line with the emerging global practices such as being more fuel-efficient.
Carnival recently took delivery of new ships with the latest technologies and is in the process of disposing of some of its older ships to modernise its entire fleet, which makes its cruises more attractive to potential customers who are also environmentally conscious.
The biggest headwind faced by the company is its significant debt pile, which grew substantially in the past two years after it was forced to halt its operations due to the COVID-19 restrictions imposed by most governments.
However, Carnival has an excellent chance of repaying its debt if its operations are not suspended this year due to the coronavirus pandemic. Any such suspensions could throw the company's finances into disarray.
As an investor, I would not buy Carnival shares at current prices since the path ahead for the company is full of challenges. I believe there are better companies out there with less risk.
*This is not investment advice. Always do your due diligence before making investment decisions.
Carnival Plc share price.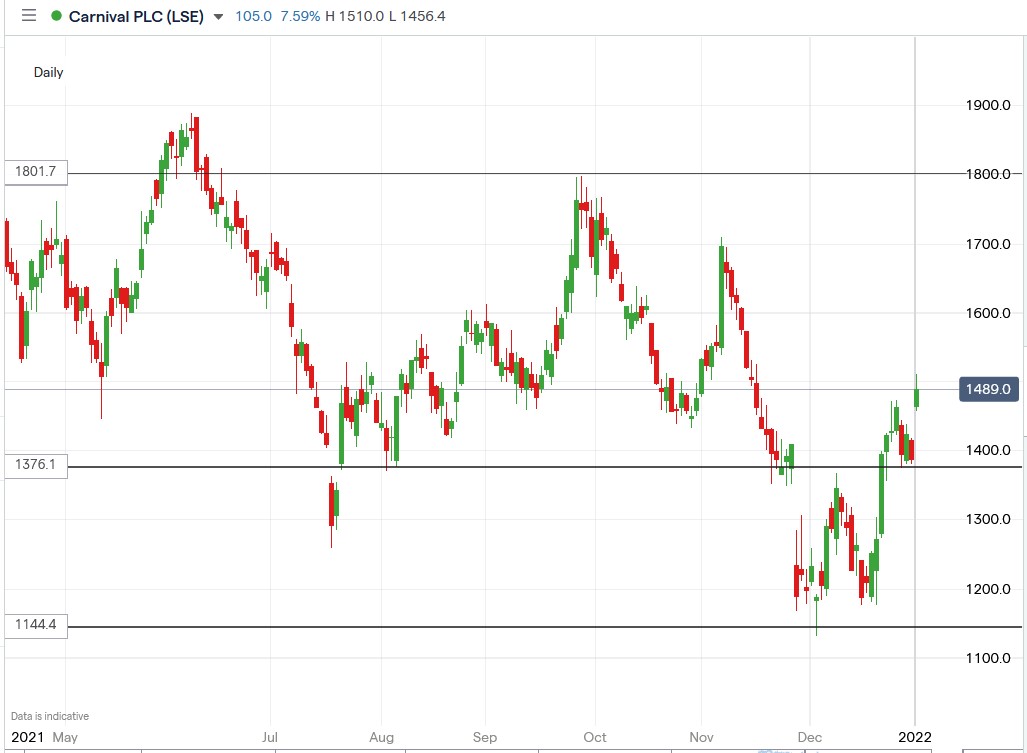 Carnival plc shares gapped 8.96% higher to trade at 1510.9p, rising from Friday's closing price of 1386.7p.
Is Now a Good Time to Invest In Carnival Shares?
Travel stocks, including IAG shares, have been severely impacted by the coronavirus pandemic and subsequent travel restrictions. Hotels, airlines, cruises, and car rental companies have been affected, but could now be a good time to buy travel stocks at a discount? Are IAG shares included on our list of the best travel stocks to buy? Here's what our analyst had to say on the issue…