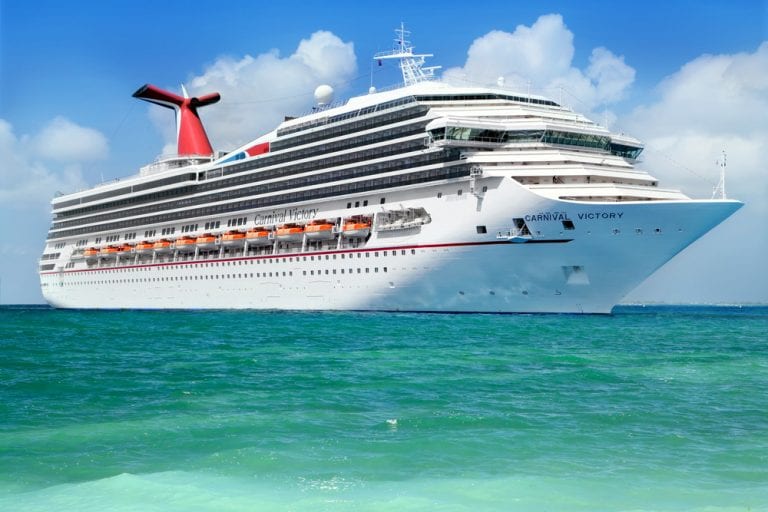 Carnival plc (LON: CCL) share price has fallen 9.38% in the past three months despite the recent recovery seen in the cruise ship sector as passenger numbers on its ships keep rising.

The cruise ship operator's share price has fallen significantly over the past two weeks, as seen on the daily price chart shown below.
While multiple reasons are fueling Carnival's share price decline, one of the biggest reasons is the company's rising debt load, which keeps growing, as evidenced by the November 2, 2021 closing of the $2 billion 6% senior unsecured notes due 2029.
Carnival Plc said that it would use the proceeds of the capital raised to repay some of its debts, indicating that it is using new debt to repay its old debt, which is never a good thing.
The cruise line's ships are also operating at lower capacity in line with COVID-19 rules and regulations, which is likely to reduce its profitability since there is a limit to how high the company can raise its prices.
Meanwhile, the world is not yet out of the woods in dealing with the pandemic, although most people are now more open to travel than before. There is always the risk of new government lockdowns that could curtail ship travel.
Carnival's prospects appear promising given the recent recovery seen in the industry as more people go on cruises. However, the company still has to generate enough cash to meet its rising debt obligations, which is a tough call.
The company's shares traded at a high of 1891.6p in June and have been unable to break above this level ever since. The shares fell drastically from the June highs, and recent rallies have not reached the same level.
Investors looking to open positions in Carnival should bear in mind its high debt load and the ever-present risk of future lockdowns that could halt its operations in future.
*This is not investment advice. Always do your due diligence before making investment decisions.
Carnival share price.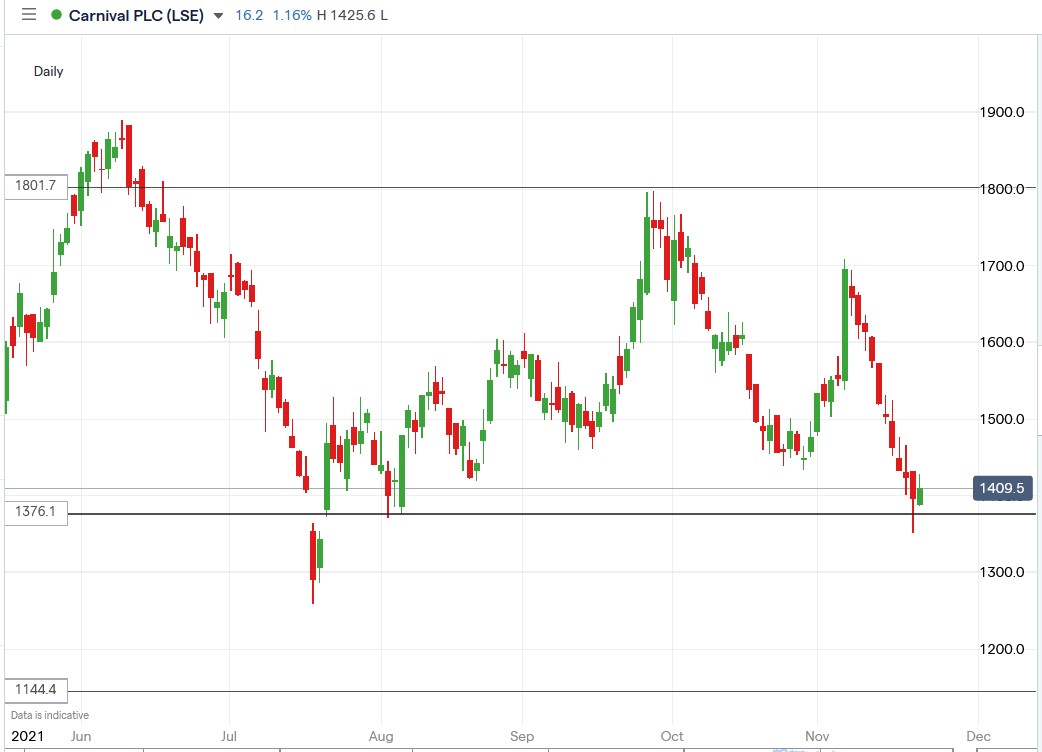 Carnival plc share price has fallen 9.38% in the past three months. So what's next for the firm?
Should you invest in Carnival shares?
If you're a smart investor, you will know that having large-cap stocks in your portfolio is vital. They are more mature companies, considered safer investments, trade with less volatility, have greater analyst coverage, and in most cases, have a steady dividend stream. Due to the current market environment, we think now is the perfect time to add large-cap stocks to your portfolio. But which large-cap shares should you buy? Our stock analysts regularly review the market and share their picks for some of the best large-caps to invest in.