Centamin PLC (LON: CEY) share price has fallen 22.9% since the year started, with its price action mirroring the performance of gold prices. So what's next for the miner?

The company operates the Sukari mine in Egypt and has faced some challenges at the mine, leading to lower production as sections of the mine were closed for long periods.
However, the company predicts that production will resume in the coming year as it fixes the issues experienced at the mine, which were primarily structural.
Gold investors are aware that production at the Sukari mine has declined in recent years, even at full capacity despite its positive outlook. It appears that the company cannot guarantee that it will significantly increase production in the future.
All in all, the Sukari mine's base days are far behind it, which explains why some investors are taking a step back towards the company.
Luckily, the Centamin has recently taken steps to acquire other potential mining areas after Egypt significantly opened up the country's mining industry allowing other companies to bid for mining lots.
The company has secured promising mining lots, but these are still a long distance away from reaching production stages to generate revenues.
Meanwhile, Centamin continues to depend on its Sukari mine as the sole producing asset, making its prospects less attractive than some of its competitors.
However, short-term traders can use the support and resistance levels drawn on the chart below to profit from short-term price swings in Centamin's shares.
On the other hand, long term investors may have to find other stocks with better prospects to back within the mining sector.
*This is not investment advice. Always do your due diligence before making investment decisions.
Centamin share price.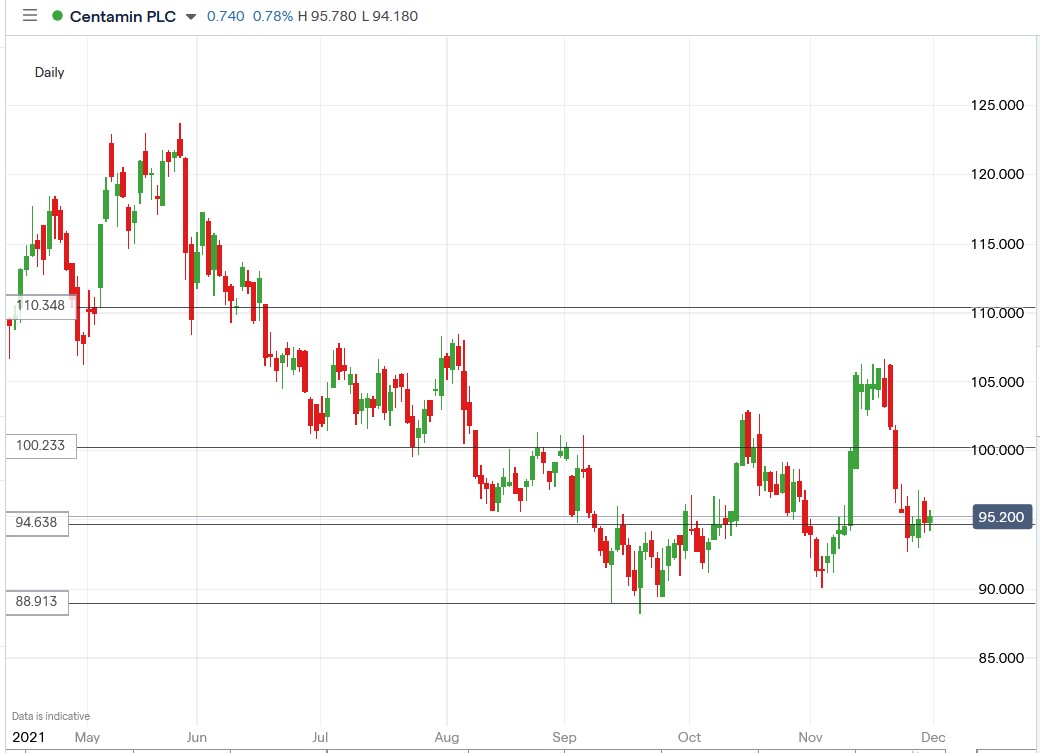 Centamin share price has fallen 22.96% since the year started. So what's next for the company?
Should You Invest in Centamin Shares?
After a fall from the $2,000 level, could gold be set for another run higher? If you're a gold investor, you won't want to miss out on these stocks… Discover which companies our analysts are focusing their attention on for the coming months. If gold does move back to $2,000, these investments could see significant gains.