Shares of gold mining company Centamin PLC (LON: CEY) edged 3.44% higher after the company released its Q4 and full-year 2020 results, which were in line with previous guidance.

The firm produced 68,000 ounces of gold in Q4 2020 as expected bringing the year's total production to 452,300oz as compared to 2019's 480,500oz, which was within the group's revised guidance.
Centamin attributed the drop in Q4 gold production to the start of remedial work on its prized Sukari gold mine in Egypt, which led to the closure of some of the mine's sections.
The miner generated $150 million in revenues during the quarter, driven by an increase in average prices received to $1,887 per oz. The firm's full-year revenues came in at $829 million.
Centamin has operated the Sukari gold mine in Egypt for the last ten years, one of the world's largest gold producing mines. The firm noted that it mined lower grade material this year, resulting in lower gold production, but the increase in gold prices boosted its revenues.
Martin Horgan, Centamin's CEO, commented:  "Today's Q4 and subsequent full year 2020 results were delivered in-line with the revised guidance we issued in October."
Adding:
"This follows the capital markets event we hosted in December, where we presented the conclusions of the Phase 1 Life of Asset review and three-year outlook, detailing clear cost-saving, exploration and productivity initiatives, forming part of our plans to unlock Sukari's potential."
Centamin share price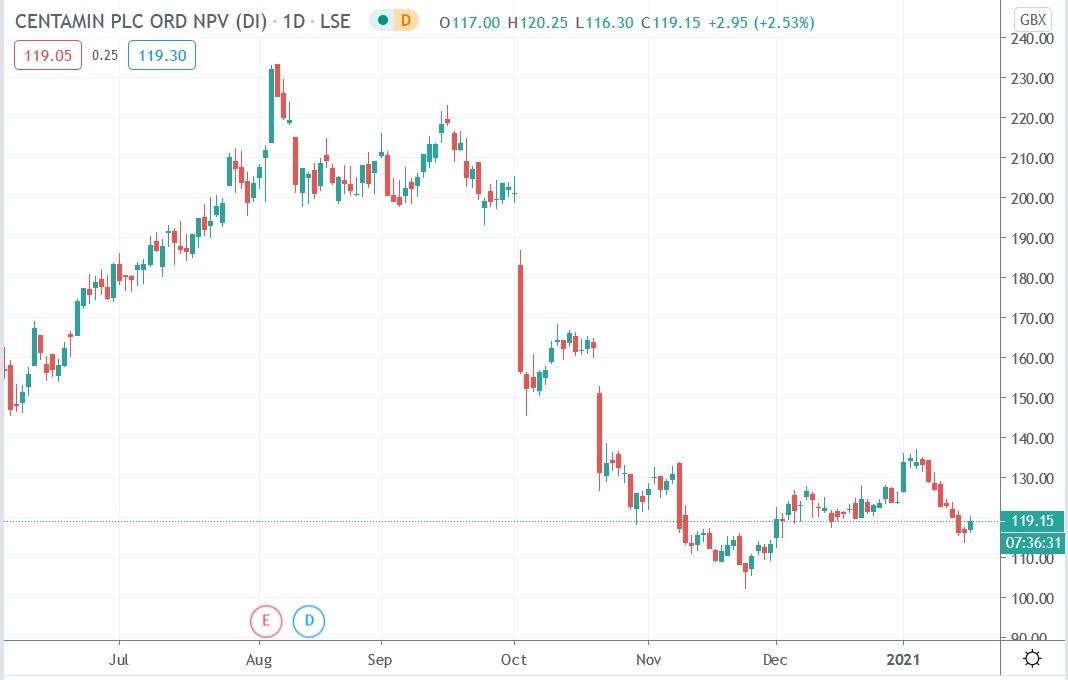 Centamin shares rose 3.44% to trade at 120.20p having risen from Monday's closing price of 116.20p.