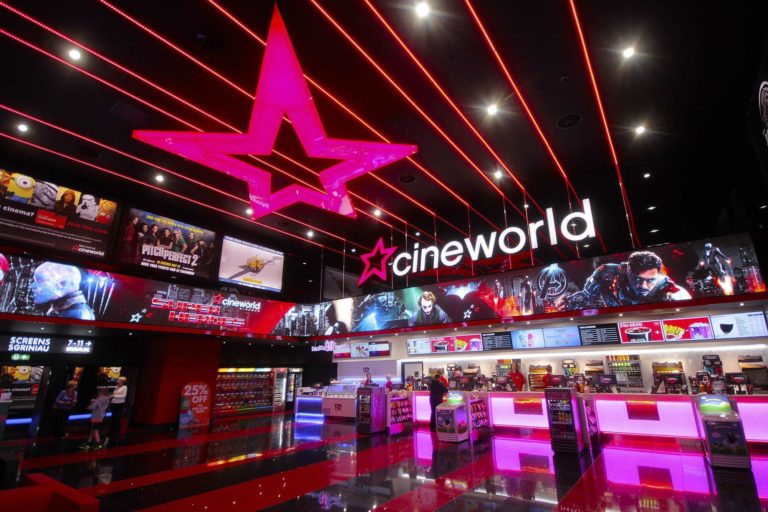 Key Points
Cineworld was ordered to pay C$1.23bn (£725mln) in damages for scrapping the deal to acquire Cineplex, its Canadian rival.
The Canadian Superior Court ruled in Cineplex's favour and awarded the above figures to compensate for lost synergies.
Cineworld has said it intends to appeal the decision and does not expect to pay any damages until the appeal is determined.
The Cineworld Group plc (LON: CINE) share price crashed 39.4% on the ruling, which could see the cinema operator pay millions in damages.

Cineworld scrapped the deal to purchase Cineplex for US$2.1 billion after the coronavirus pandemic hit, forcing cinema operators to close their premises for months.
Cineplex sued Cineworld, saying that the UK cinema operator suffered from buyer's remorse after the pandemic hit, leading to the deal's termination.
On the other hand, Cineworld countersued Cineplex, saying that the Canadian movie theatre operator had broken several covenants entered into by the two companies when the deal was sealed.
From the very beginning, it was evident that Cineplex had string grounds for its lawsuit since it appeared that Cineworld had pulled out of the deal due to the impact of the coronavirus pandemic, a view that the Canadian court has upheld.
Many hope that Cineworld's appeal will be successful since paying £725 million in damages will leave a significant dent in the company's finances.
Cineworld shares have fallen 46.4% since January, and given that the cinema operator has a debt pile worth US$8.5 billion, I wouldn't rush to open new positions in the company.
Unlike its American rival AMC Entertainment, Cineworld did not benefit from the meme stock rally that drove AMC shares to new all-time highs saving the company from looming bankruptcy.
*This is not investment advice. Always do your due diligence before making investment decisions.
Cineworld share price.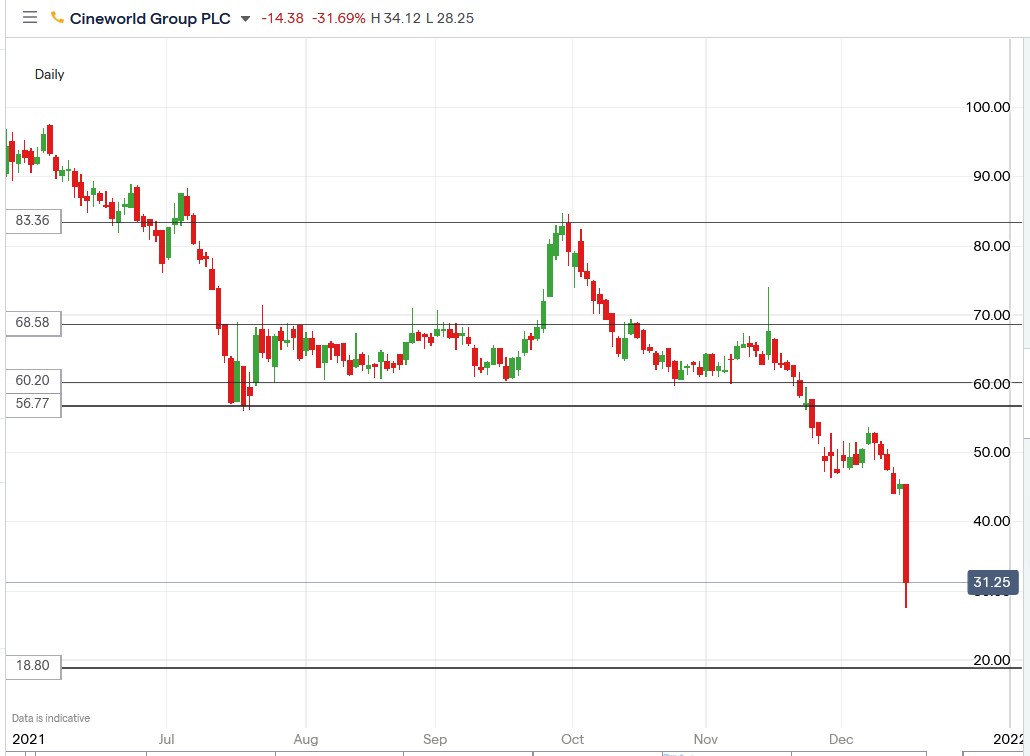 Cineworld share price crashed 39.37% to trade at 27.52p, falling from Tuesday's closing price of 45.36p.
Should you invest in Cineworld shares?
If you're an intelligent investor, you will know that having large-cap stocks in your portfolio is vital. They are more mature companies, considered safer investments, trade with less volatility, have greater analyst coverage, and in most cases, have a steady dividend stream. Due to the current market environment, we think now is the perfect time to add large-cap stocks to your portfolio. But which large-cap shares should you buy? Our stock analysts regularly review the market and share their picks for some of the best large-caps to invest in.