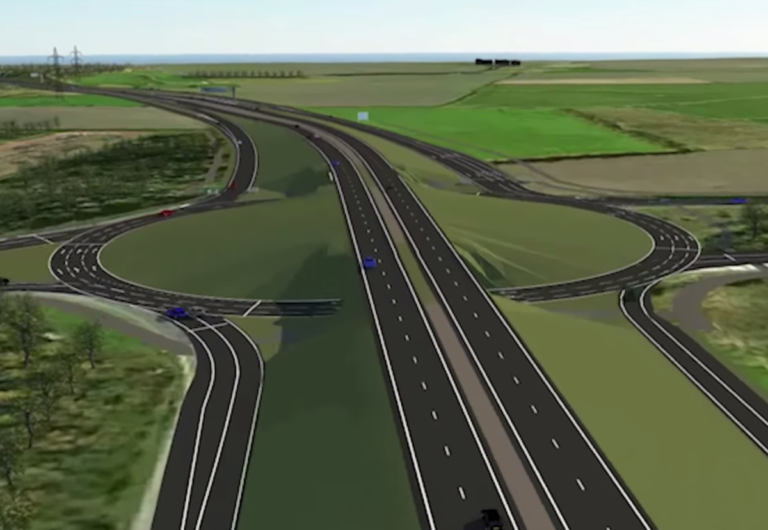 Shares of Costain Group PLC (LON: COST) rose 4% after Premier Modular, its joint venture with Srabag SE, won contracts worth millions of pounds to provide project offices and welfare facilities for 15 sites of phase I of the HS2 high-speed rail project.

The construction and engineering firm's share price had fallen for the past seven consecutive trading days before today's announcement that triggered a relief rally. The company's shares were trading sideways since May before the downtrend and today's rally.
Costain shares kept falling despite the company releasing an upbeat half-year trading update in mid-June, indicating that it had an order book of £4.0 billion at the end of June compared to a £4.2 billion order book in a similar period last year.
The company had a net cash position of £113.0 million compared to the £140.9 million recorded at the end of June 2020. However, investors seemed unimpressed by the strong figures despite the impact of the coronavirus on the firm's operations.
Costain had reiterated its earnings guidance in may with its board saying that current trading was in line with expectations, yet its share price kept trading in a tight trading range.
The company's shares have been trading in a range for most of the year following the impressive 90%+ rally that started in November 2020 and lasted up to January 2021 before the trading range started.
Given the sharp November rally, the sideways trading range was expected as investors took profits and buyers and sellers fought to regain control of the price. So far, no side has emerged as the winning side, hence, the trading range.
Investors have been waiting for Costian shares to continue rallying, but beares recently stepped in, triggering the latest downtrend. The company's shares were headed towards the 50p support zone, where buyers could have stepped in to defend the level.
In the meantime, investors should watch the stock to see if the uptrend continues in the future.
*This is not investment advice.
Costain share price.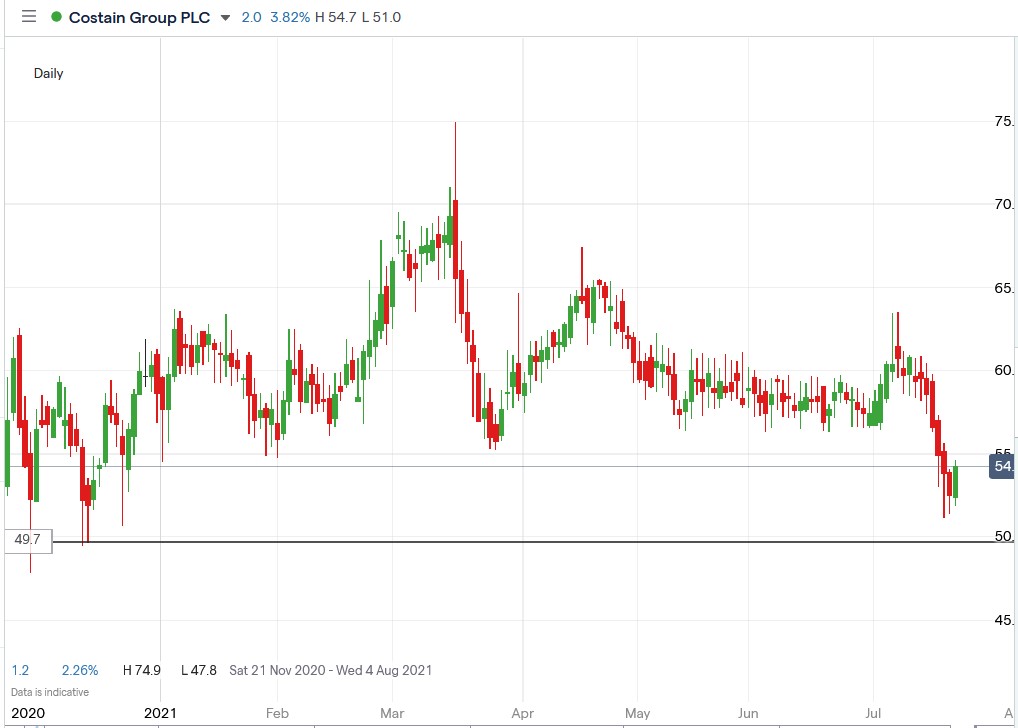 Costain shares rallied 4% to trade at 54.6p, rising from Tuesday's closing price of 52.5p.