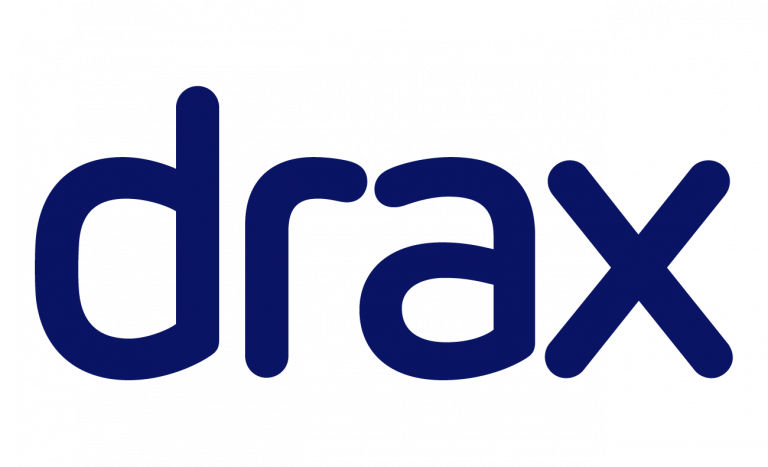 The Drax Group Plc (LON: DRX) barely moved after its subsidiary, Pinnacle Renewable Energy Inc, signed an agreement to acquire Pacific BioEnergy's pellet sales order book.

The deal automatically adds 2.8 million tonnes of orders to supply sustainable biomass to clients located in Japan and Europe.
The orders are scheduled for delivery between 2022 and the mid-2030s, with the first delivery of 0.3 million tonnes due in 2022. The company expects to generate C$675 million in revenues throughout the contract.
Since January, Drax Group shares have risen 54.93%, and many wonder whether the company is an excellent investment opportunity. However, based on today's announcement, I believe that there is significant demand for its products, which should fuel its future growth.
Will Gardiner, Drax Group's CEO, said: "This deal supports Drax's ambition to double our sales of sustainable biomass by 2030 to markets in Asia and Europe where demand for biomass is increasing as countries transition away from coal. It also demonstrates Drax's commitment to the growth of sustainable biomass in Japan specifically, where we expect to establish a new office in 2022."
Adding:
"We look forward to working with our partners in Japan and other markets across Asia and Europe as part of our aim to be a global leader in sustainable biomass, making an even greater contribution to the world's efforts to reach net-zero."
Drax Group is not prone to significant pullbacks, but the markets are not static, and we could get a deep pullback sometime in the future, at which point I would consider opening new positions in the company.
However, there are no guarantees that we will get such a pullback in the future, but I am okay missing out on future gains since the current price seems a bit expensive.
*This is not investment advice. Always do your due diligence before making investment decisions.
Drax share price.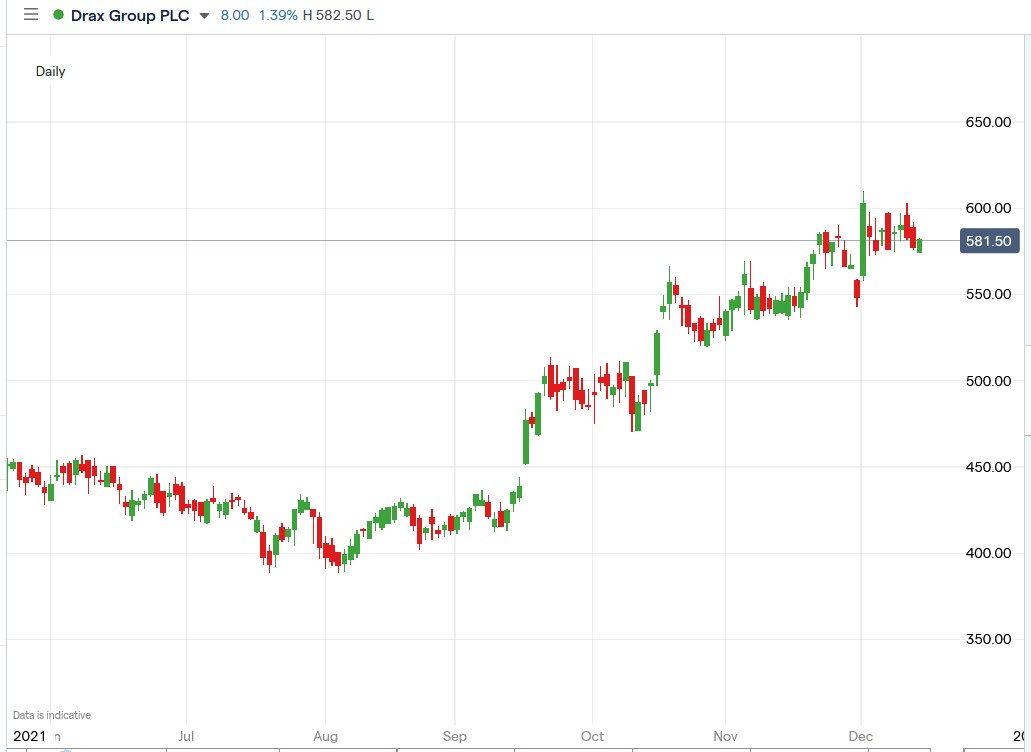 Drax share price edged 1.31% higher to trade at 582.75p, rising from Monday's closing price of 577.25p.
Should You Invest in Drax Group Shares?
One of the most frequently asked questions we receive is, "what stocks are best to buy right now?" It's a wide-ranging question, but one that we have answered… Our AskTraders stock analysts regularly review the market and compile a list of which companies you should be adding to your portfolio, including short and longer-term positions. Here are the best stocks to buy right now.