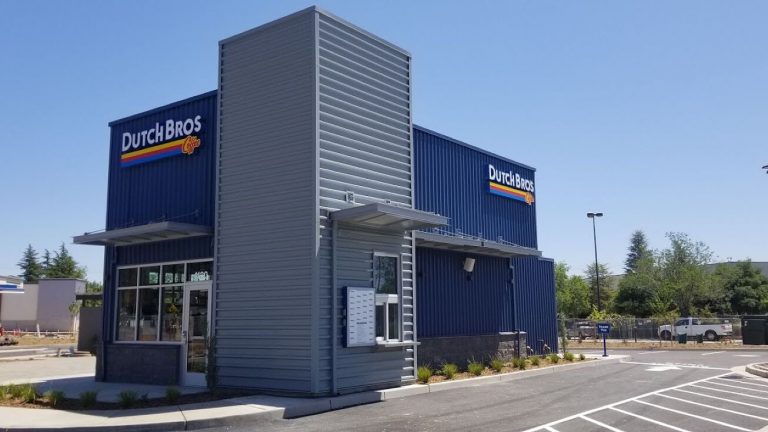 Dutch Bros Inc (NYSE: BROS) stock price has risen 135% from its IPO day opening price of $32.44, with much more significant gains when considering its IPO price of $23 a share.

Many investors who missed out during the IPO and are yet to buy the stock wonder whether they are too late to secure a stake in the drive-thru specialty coffee company?
Well, the short answer is it is hard to tell given that the stock has been trading for less than two months, which is a short time to make any sensible conclusions.
However, based on a crucial tenet of investing, which says that it is never a good idea to buy an asset at its all-time highs, I would avoid buying Dutch Bros shares at current prices.
Dutch Bros shares are trading slightly off their all-time high of $81.37 hit yesterday, making now the wrong time to buy them.
Still, this does not mean that you will never get an opportunity to buy the shares. Remember, nothing goes up in a straight line; we are bound to get a significant pullback in the future, presenting a much better buying opportunity.
As for the coffee chain's fundamentals, analysts from all the major investment firms are bullish on its prospects citing its unique positioning and the ability of its management team to execute on the firm's strategy.
However, traders should note that Dutch Bros shares are currently trading above most of the analysts' price targets, making a case for a potential pullback in the future.
A buying opportunity may also arise when the lockup period for investment companies that bought during the IPO finally expires and are finally allowed to sell their shares, which could trigger a significant decline.
In most cases, we usually get a significant decline after the lockup period expires and institutional investors start selling their shares to recoup some of their investment.
However, there are no guarantees that we will get such a decline in Dutch Bros stock price.
*This is not investment advice. Always do your due diligence before making investment decisions. 
Dutch Bros stock price.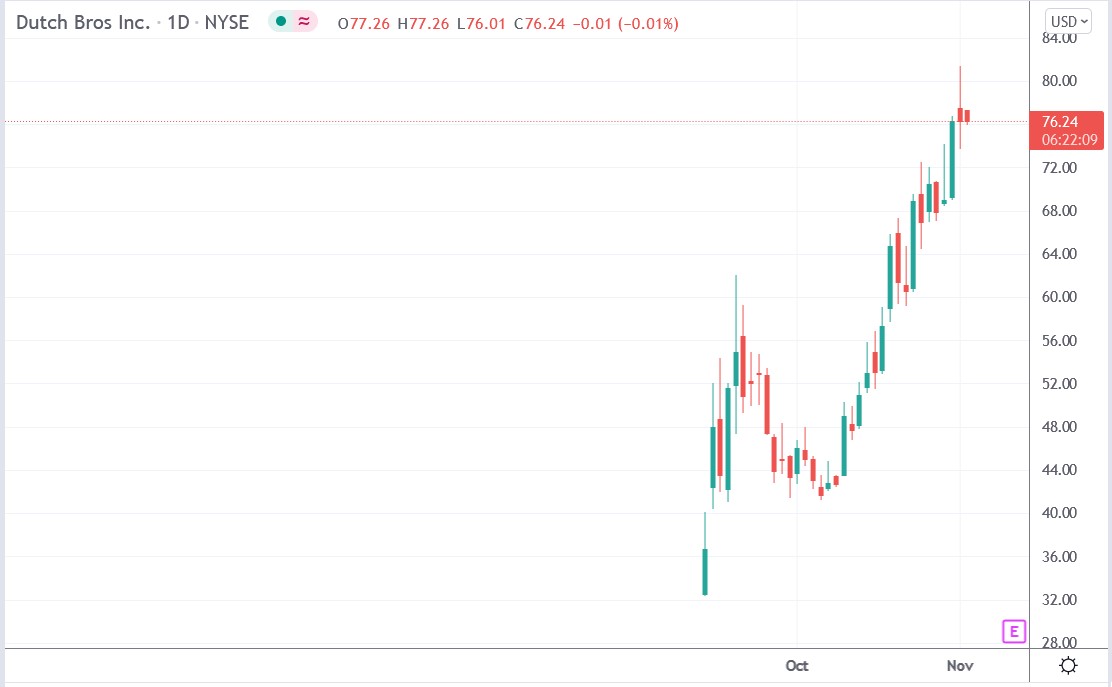 Duch Bros shares price has risen 135% from their IPO opening price of $32.44 to their current price of $76.24.
Should You Invest in Dutch Bros stock?
One of the most frequently asked questions we receive is, "what stocks are best to buy right now?" It's a wide-ranging question, but one that we have answered… Our AskTraders stock analysts regularly review the market and compile a list of which companies you should be adding to your portfolio, including short and longer-term positions. Here are the best stocks to buy right now