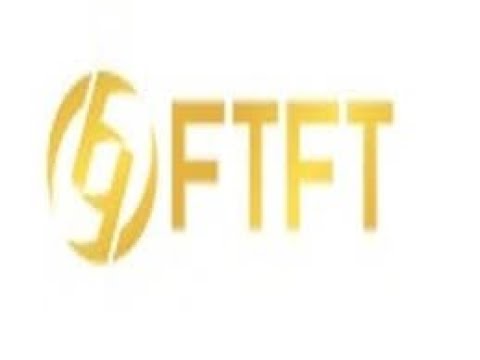 Key points:
Future Fintech just unveiled a new blockchain business division.
The unit will handle the company's blockchain and cryptocurrency businesses.
The division will be led by an experienced President assisted by a VP.
The Future Fintech Group Inc (NASDAQ: FTFT) stock price rallied 39.8% higher after unveiling a new blockchain division that will handle its current blockchain business, formulate and execute a new business plan for the unit.

The fintech company appointed Mr Zhi Yan as the President of the new division, which will immediately be tasked with managing the company's bitcoin mining farms planned for Paraguay and the United States.
The new division will also be managing the firm's Dubai-based digital currency trading service and crypto asset management business via the FTFT Capital Investments LLC subsidiary.
Mr Yan is an experienced technology executive whose former role was as Chief Technology Officer for Cloud Chain Network Technology (Tianjin) Co., Ltd, a company acquired by Future Fintech in February 2020.
Future Fintech made Mr Yan the general manager of Cloud Chain Network after the acquisition, which he has held to date. He previously led the development of Cloud Chain Mall, the blockchain-based eCommerce platform run by the company.
Mr Shanchun Huang, Future FinTech's CEO, said: "We are actively developing a sophisticated and cutting-edge financial services platform and are also intent upon executing a global expansion strategy for our cryptocurrency mining business. The establishment of this new division with responsibility for executing this strategy underscores our commitment to being a leading firm in this sector."
The company appointed Mr Kai Xu as the vice-President for the new division. He will be responsible for optimising the firm's blockchain computing hash power assets and developing its Metaverse related businesses.
He will help with the construction of the firm's overseas cryptocurrency mining farms, assess mining machine investments and develop cooperation agreements with global partners to accelerate the growth of its blockchain business.
Investors cheered the move, as evidenced by Future Fintech's stock price rally witnessed today during premarket trading. Its prospects appear pretty promising, as does its stock price, which has fallen 34.6% this year.
*This is not investment advice. Always do your due diligence before making investment decisions.
Future Fintech stock price.
Future Fintech stock spiked 39.84% higher to trade at $1.72, rising from Wednesday's closing price of $1.23.
Should You Invest in Future Fintech Shares?
One of the most frequently asked questions we receive is, "what stocks are best to buy right now?" It's a wide-ranging question, but one that we have answered… Our AskTraders stock analysts regularly review the market and compile a list of which companies you should be adding to your portfolio, including short and longer-term positions. Here are the best stocks to buy right now.