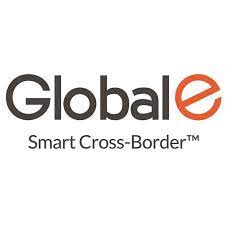 Global-e (NASDAQ: GLBE), a reputable name in the facilitation of cross-border e-commerce, has today announced a planned acquisition of Flow Commerce, another prevalent name in global e-commerce, for an aggregate cost of $500M. With little reaction in the market, the stock slipped 1.3% in Wednesday premarket trading. 

The acquisition of Flow Commerce should fit shareholder interest; with Flow providing a further angle on globalizing e-commerce, particularly with emerging brands looking to reach a wider digital audience. Strengthening Global-e's capabilities, it will allow the company to reach small merchants that currently aren't eligible to use the Global-e services, tailoring solutions towards new, emerging brands. 
The acquisition will see a development of the company's relationship with e-commerce giant Shopify – offering certain cross-border services to a broader range of emerging merchants. In a further extension of the agreement, Global-e will issue Shopify a warrant for roughly $70M in shares.
The total $500M purchase of Flow consists of a base consideration of $425M and a further $75M potential dependent on upcoming 2021 fiscal results. In addition, Flow will receive $45M in Global-e shares for certain performance-based vesting warrants for Flow shares. Should the transaction meet final approval, everything will be complete by Q122.
Global-e investors seem reluctant to act on the acquisition as of yet, with stock price showing a premarket loss of 1.30%, trading at $52. We should see a little more activity once the market opens, but its magnitude may remain limited depending on trading volume. 
Should You Invest in Global-e Shares?
One of the most frequently asked questions we receive is, "what stocks are best to buy right now?" It's a wide-ranging question, but one that we have answered… Our AskTraders stock analysts regularly review the market and compile a list of which companies you should be adding to your portfolio, including short and longer-term positions. Here are the best stocks to buy right now