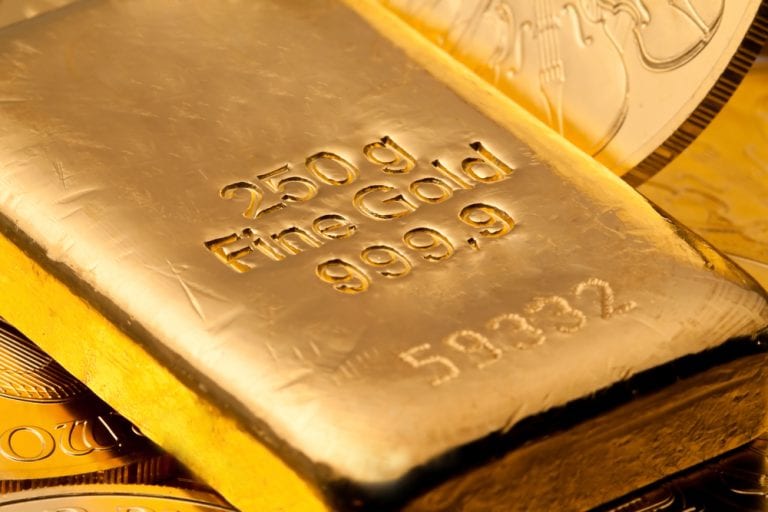 Greatland is up 23% over the past 5 days on expectations of assay results

Those results have now arrived and show interesting mineralisations

Greatland continues to climb today on the back of the announcement
Greatland Gold PLC (LON: GGP) shares have been climbing steadily this past 5 days to a gain of 23% so far. The valuation of any junior miner depends, to a great extent, upon the proof that the deposit they wish to mine actually contains something worth mining. Well, that's obvious enough, but it does mean that pre-production miners share prices are hugely leveraged to announcements of the mineralisations under discussion.

This is a useful view of what is happening at Greatland. 
As we discussed about Greatland two weeks back announcements of mineralisations, the results of drilling and assay programmes, can have significant effects on share prices. Back then the issue was results at Havieron, one of Greatland's prospects. Today the issue is results from another Greatland prospect, the Juri JV with Newcrest. The results, as per the announcement, are:
Mineralisation found at Black Hills hole BHD003:
7.9m @ 0.16g/t Au from 157m (incl. 1m @ 51ppm As)

6m @ 0.14g/t Au from 178m

7.85m @ 0.18g/t Au from 191.15m (incl. 0.9m @ 24ppm Bi; 4.9m @ 26ppm As)

7.3m @ 0.13g/t Au from 208m
This shows one of the great truths about mining. Which is that we're nowhere near exhausting the Earth of what can be usefully extracted. A century ago those results would have been the end of the matter. Extraction techniques would not allow profitable mining of ores of that grade. Today this is the impulse to carry on examination because the technologies of extraction have advanced so much. It's entirely true that this isn't some grand find like the South African reef of 1900 or so, but it might well turn out to be a perfectly useful operation given today's techniques.
Which is what makes the entire field of junior – by which we mean prospecting companies, rather than those currently in production – miners such a trading opportunity. The layout of deposits in the Earth hasn't changed, well not changed on anything faster than geological timescales. But the technology of how to find them then how to extract from them continues to march on. So, what can be economic to mine continually changes. This is why the continual search works as a sector. Because what used to be something not worth mining can become so through that changing technology.
This then feeds through into the share valuations of those junior miners like Greatland. As more detail is revealed about deposits that would have previously been dismissed – but now might be worthwhile given new technology – then share prices can be volatile. For it's that interaction of the modern with the geological that produces the value itself. So, knowledge about it changes the market price.
Should you invest in Greatland Gold shares?
Greatland Gold shares are traded on the London stock exchange's AIM market (the alternative investment market), which is the submarket specifically for smaller companies. AIM stocks are attractive to investors as they have tax advantages and smaller companies have the potential to benefit from rapid growth. But are GGP shares the best buy? Our stock market analysts regularly review the market and share their picks for high growth companies