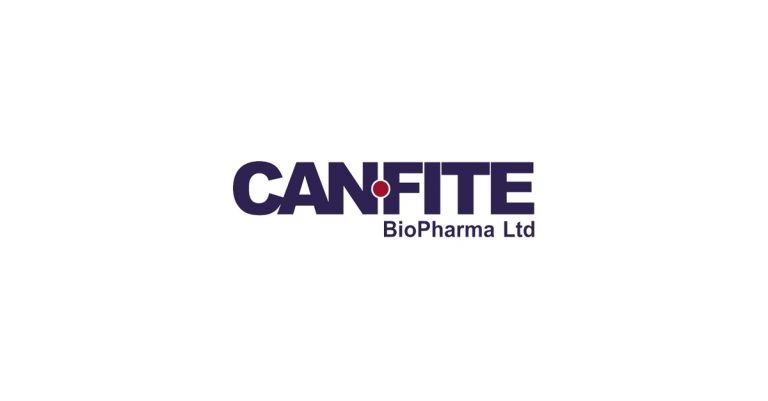 Key points:
Cen Fite Biopharma announced that one of the patients in its phase II clinical study had a full recovery from liver cancer.
The patient had been treated for hepatocellular carcinoma (HCC) by its Namodenoson liver cancer drug.
The firm intends to start a phase III clinical trial in Q1 2022.
The Can Fite Biopharma ADR ( NYSEAMERICAN: CANF) stock price soared 67.7% after revealing that the last patient suffering from hepatocellular carcinoma (HCC) treated with its Namodenoson drug treatment had shown a full recovery.

The patient was the last participant in the phase II clinical study of Namodenoson conducted by the biotech company, whose results showed that the drug had eradicated all cancer lesions.
Can Fite reported that the patient had survived for five years when being treated by Namodenoson with the clinical benefits of the treatment including complete clearance of all cancer lesions, the restoration of normal liver function, the disappearance of peritoneal carcinomatosis and ascites.
Dr Michael Silverman, Can-Fite's Medical Director, stated: "Complete Response of HCC in an advanced stage is a rare but highly beneficial result in the field of liver cancer treatment. We are pleased that Namodenoson has contributed to the restored health and quality of life for this patient and family. It is our hope that our upcoming pivotal Phase III study will demonstrate Namodenoson's efficacy in treating patients with similarly advanced HCC and thereby potentially offer longer survival to liver cancer patients across the world,"
The biotech company plans to enrol patients in phase III clinical trial of Namodenoson in Q1 2022. It targets patients with advanced HCC and underlying Child-Pugh B7 (CPB7) cirrhosis.
The trial will support the submission and approval of a New Drug Application (NDA) by the US FDA and the European Medicines Agency (EMA). The two regulators have approved the study, which will involve 471 patients.
Namodenoson has been awarded Orphan Drug Designation for HCC by the U.S. and European regulators. The drug also has Fast Track Status in the U.S.
Investors cheered today's announcement, evidenced by the premarket rally in Can Fite shares. However, those who missed out on today's significant gains may get a better opportunity after a future pullback since chasing higher stocks is never a good idea.
*This is not investment advice. Always do your due diligence before making investment decisions.
Can Fite stock price.
Can Fite Biopharma stock price soared 67.72% to trade at $2.27, rising from Friday's closing price of $1.27.
Is Now a Good Time to Invest In Can-Fite Shares?
Healthcare stocks, including Can-Fite shares, saw a wave of investors buy their shares during the pandemic. Governments also pumped money into the companies in an attempt to speed up the vaccine process. But, what happens now vaccines have been approved and the pandemic is becoming less prominent? Should we still invest in coronavirus-focused healthcare stocks? Or should we look to firms tackling other areas? Here are the best healthcare stocks to buy now…