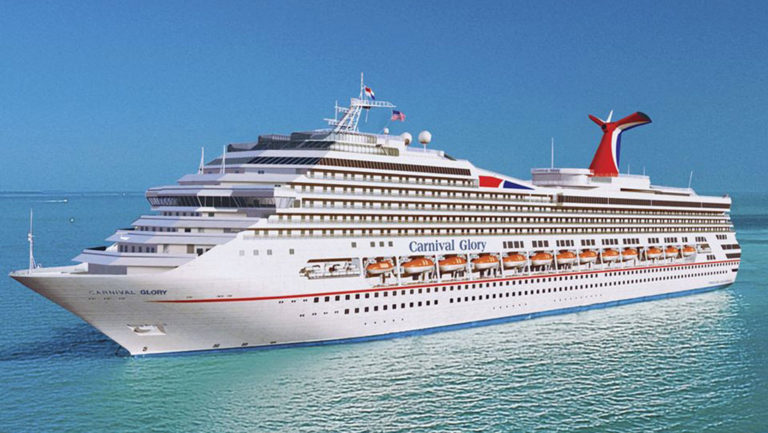 Shares of Carnival plc (LON: CCL) have rallied 11.9% over the past two days after the cruise ship operator announced that it expects to have 75% of its current fleet operational by the end of 2021.

Investors cheered the move given the multiple cancellations announced by the cruise ship company recently in response to the extension of lockdown measures in most countries and the emergence of new deadly strains of the coronavirus.
The rally was also fueled by news that the company's recent offer to repurchase up to $2 billion worth of its 11.5% senior secured notes due 2023 was well-received after bondholders tendered notes worth $2.41 billion for repurchase.
Carnival also announced that it intends to resume operations on seven more cruise ships by October, bringing the total number of Carnival Cruise Lines' operational ships to 15, a move that investors welcomed.
The two-day rally is a clear indicator of investor interest in the cruise ship operators stock despite the company taking on a significant debt pile to remain afloat as it continues to burn through millions of dollars months.
Carnival shares are approaching a previous support level now turned resistance. Investors will be watching the level to see if the price can break above it, triggering a further rally.
In the meantime, I would not be buying at current prices as the current setup does not present an excellent risk-to-reward ratio.
*This is not investment advice.
Carnival share price.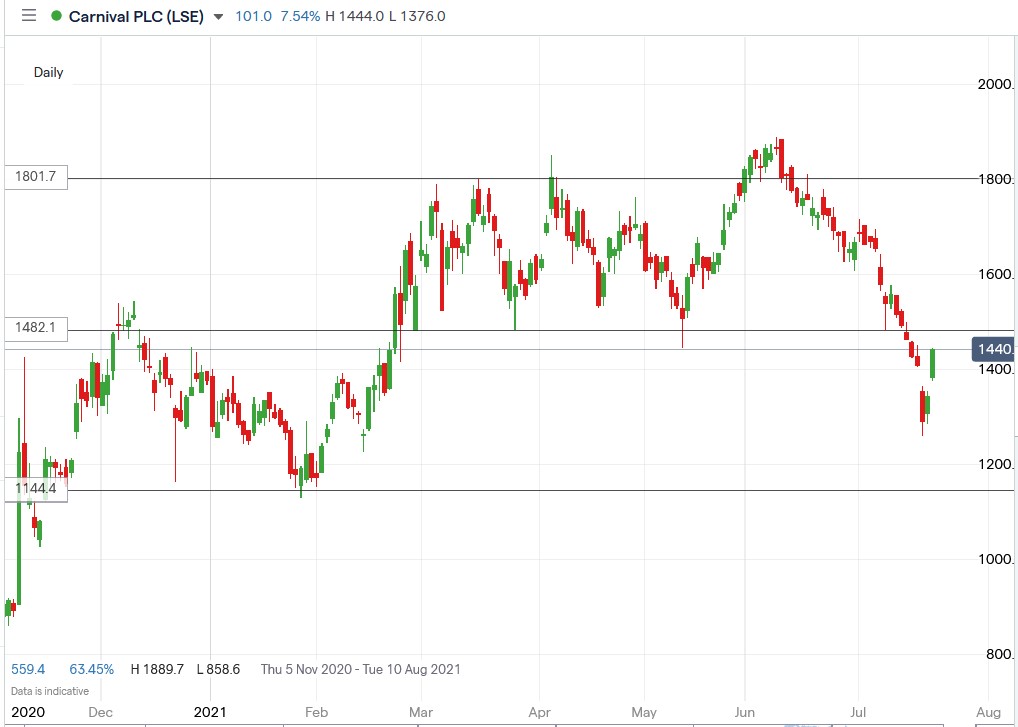 Carnival shares have rallied 11.9% over the past two days rising from Monday's closing price of 1291p to today's high of 1444.8p.
Should You Buy Carnival Shares?
Travel stocks, including Carnival shares, have been severely impacted by the coronavirus pandemic and subsequent travel restrictions. Hotels, airlines, cruises, and car rental companies have all been affected, but could now be a good time to buy travel stocks at a discount? Are Carnival shares included on our list of the best travel stocks to buy? Here's what our analyst had to say on the issue…