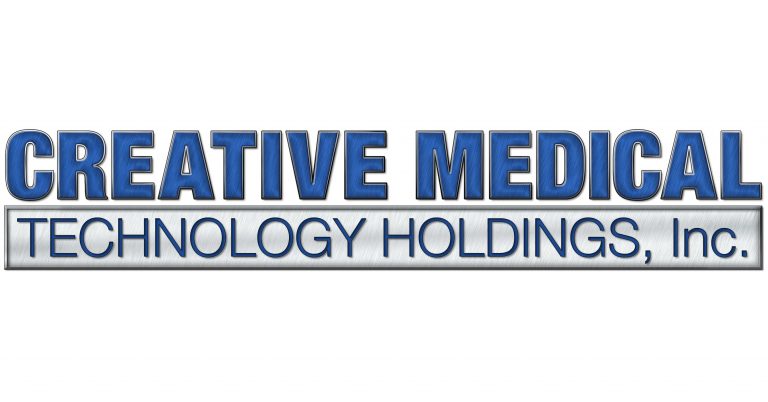 Key points:
CELZ stock rallied 96.4% premarket despite a lack of releases.
The rally was primarily driven by positive investor sentiment.
As a result, the biotech firm looks attractive at current prices.
The Creative Medical Technology Holdings Inc (NASDAQ: CELZ) stock price soared 96.4% during premarket trading despite the lack of announcements from the company.

It appears that retail investors drove the rally in the firm after the stock was mentioned on a popular website that tracks penny stocks.
CELZ stock fell over 84% last year, and many hope that this the stock shall turn a new leaf this year and rally higher, recovering some of last year's losses.
Given that the year has just kicked off, many will be looking to see if the meme stock frenzy from last year will continue and which stocks will be lucky to benefit from the trend.
Only time will tell what retail traders will do as they exercise their newfound power over institutional traders who have for a long time controlled the stock markets.
Meanwhile, CELZ shareholders will be hoping for a rally that could unfold over the next few months.
Investors interested in catching a rally in CELZ stock may find its current price pretty attractive, given that the stock has fallen tremendously in the past year.
From a fundamental perspective, Creative Medical Tech specialises in stem cell technology and regenerative medicine targeted at orthopaedics, immunotherapy, urology, and neurology.
The biotech firm has a drug pipeline ranging from already commercialised drugs and several preclinical drug candidates. It has recently focused on advancing its ImmCelz immunotherapy treatment.
The results of a recent study indicated that the platform could "reprogram" the immune cells of patients, a significant breakthrough for the company.
Creative Medical Tech is currently expanding the commercial activity around its CaverStem after hiring a specialist company to expedite the platform's adoption by its target clients.
The biotech firm is regarded as a low flow stock because it has less than 10 million outstanding shares.
*This is not investment advice. Always do your due diligence before making investment decisions.
Creative Medical Tech stock price.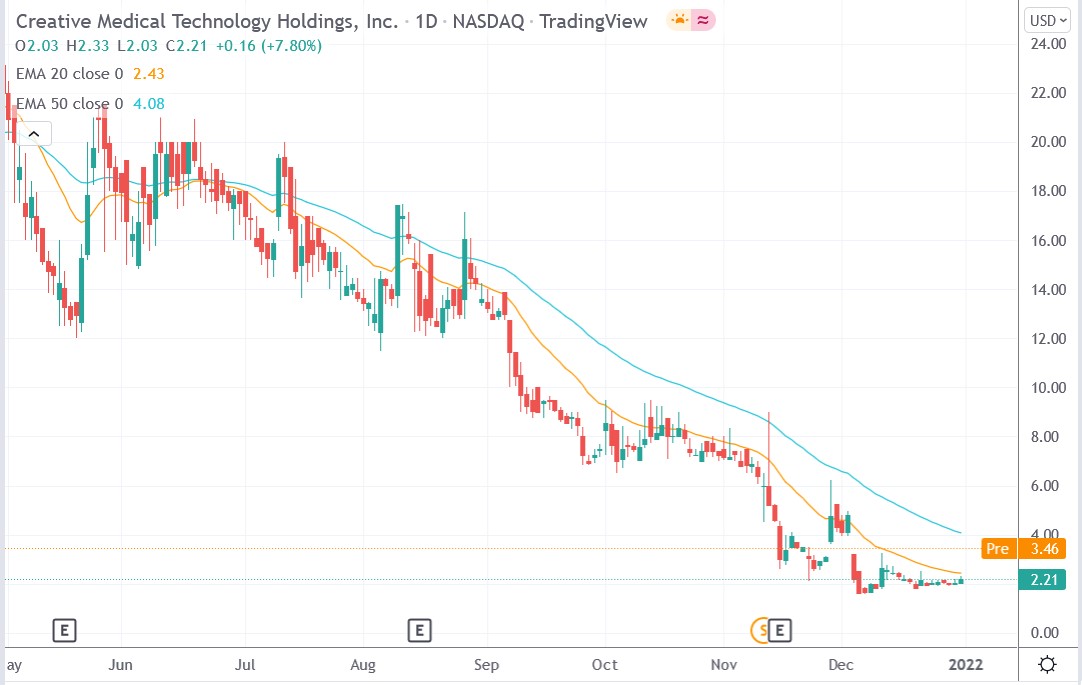 CELZ stock price surged 96.38% to trade at $4.34, rising from Friday's closing price of $2.21.
Is Now a Good Time to Invest In CELZ Shares?
Healthcare stocks, including CELZ shares, saw a wave of investors buy their shares during the pandemic. Governments also pumped money into the companies in an attempt to speed up the vaccine process. But, what happens now vaccines have been approved and the pandemic is becoming less prominent? Should we still invest in coronavirus-focused healthcare stocks? Or should we look to firms tackling other areas? Here are the best healthcare stocks to buy now…