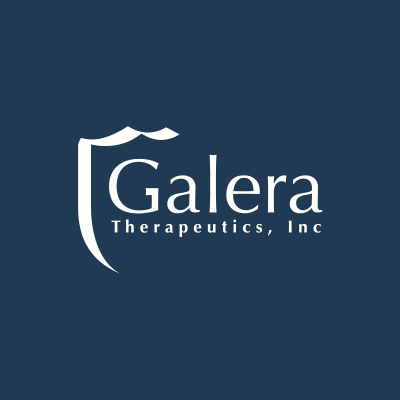 The Galera Therapeutics Inc (NASDAQ: GRTX) stock price rallied 180.4% after releasing the corrected data regarding its Phase 3 ROMAN trial of avasopasem for the treatment of severe oral mucositis (SOM) induced by cancer radiotherapy.

The trial was designed to measure the effectiveness of Avasopasem in treating SOM affecting patients with locally advanced head and neck cancer (HNC).
Investors cheered today's announcement after the company initially announced that the data generated from the phase 3 trial did not meet any of the primary endpoints as it was not statistically significant.
Galera Therapeutics did further analysis of the data provided by the contract research organization (CRO) and identified an error in the analysis that had led to the initial flawed conclusion.
The biotech company analyzed the data collected from a fresh perspective and discovered that it met the primary endpoint of a statistically significant reduction in the incidences of SOM.
The U.S Food and Drug Administration (FDA) granted Avasopasem the Breakthrough Therapy Designation (BTD) for reducing SOM caused by radiotherapy exposure.
Mel Sorensen, M.D., the President and CEO of Galera, said: "Given the high unmet medical need for patients with head and neck cancer who develop radiotherapy-induced severe oral mucositis, we are gratified that the Phase 3 ROMAN trial achieved statistical significance on the primary endpoint after the correction of the statistical programming error,"
Adding:
"ROMAN is our second randomized trial conducted in patients with head and neck cancer to achieve statistical significance and demonstrate improved clinical benefit. As we continue to analyze the full data set and evaluate our resources, we look forward to meeting with the FDA in 2022 to discuss whether the results from this single Phase 3 trial together with the randomized Phase 2b trial could support an NDA submission."
Investors interested in owning Galera Pharmaceuticals stock could find its current prices quite attractive. However, I would wait for a pullback before jumping in, given today's parabolic rally.
*This is not investment advice. Always do your due diligence before making investment decisions.
Galera Therapeutics stock price.
Galera Therapeutics stock price rallied 180.43% to trade at $3.87, rising from Monday's closing price of $1.38.
Is Now a Good Time to Invest In Galera Therapeutics Shares?
Healthcare stocks, including Galera Therapeutics shares, saw a wave of investors buy their shares during the pandemic. Governments also pumped money into the companies to speed up the vaccine process. But what happens now vaccines have been approved, and the pandemic is becoming less prominent? Should we still invest in coronavirus-focused healthcare stocks? Or should we look to firms tackling other areas? Here are the best healthcare stocks to buy now…