Key points:
Nanosynth shares plunged 7.6% despite a lack of releases.
The shares fell along with other companies providing COVID-19 tests.
Investors may have to wait for a clear direction in the industry following today's events.
The Nanosynth Group PLC (LON: NNN) share price fell 7.6% along with other companies that manufacture COVID-19 lateral flow antigen tests after Avacta Group suspended sales of its lateral flow tests due to low Omciron variant sensitivity.

Investors punished most companies that manufacture such tests that could be plagued with similar issues in future, leading to preventive action by regulatory authorities.
Avacta's shares fell 23.6%, yet the company voluntarily suspended the sales of its  AffiDX® SARS-CoV-2 antigen lateral flow test (LFT) after a study identified the low sensitivity to lower viral loads of the Omicron variant.
Still, unlike many other companies, Nanosynth also manufactures air filtration systems that can kill most variants of the SARS-CoV-2, which can be used to offer protection in public spaces such as schools and malls that host large numbers of people.
Nanosynth currently has a joint partnership with Voltz to develop air filtration systems around its nanoparticles that can kill all variants of the coronavirus. The company could generate significant revenues if the UK government approved its air filtration systems for public use.
Recently, the British government has come under intense pressure from multiple quarters to promote British companies operating in the COVID-19 space. There have been calls for the government to approve COVID-19 tests from British companies such as Avacta.
In today's press release, Avacta said that it had not been selling its COVID-19 tests in the UK after the British government implemented the new CTDA regulatory process, as the test is awaiting approval.
Nanosynth investors are hoping that the company's air filtration systems will receive government approval to start marketing the systems within the UK and in other countries upon receiving the necessary approvals.
Meanwhile, Nanosynth shares may keep falling along with the rest of the industry until there is a clear path forward regarding the COVID-19 tests and the company's air filtration systems.
*This is not investment advice. Always do your due diligence before making investment decisions.
Nanosynth share price.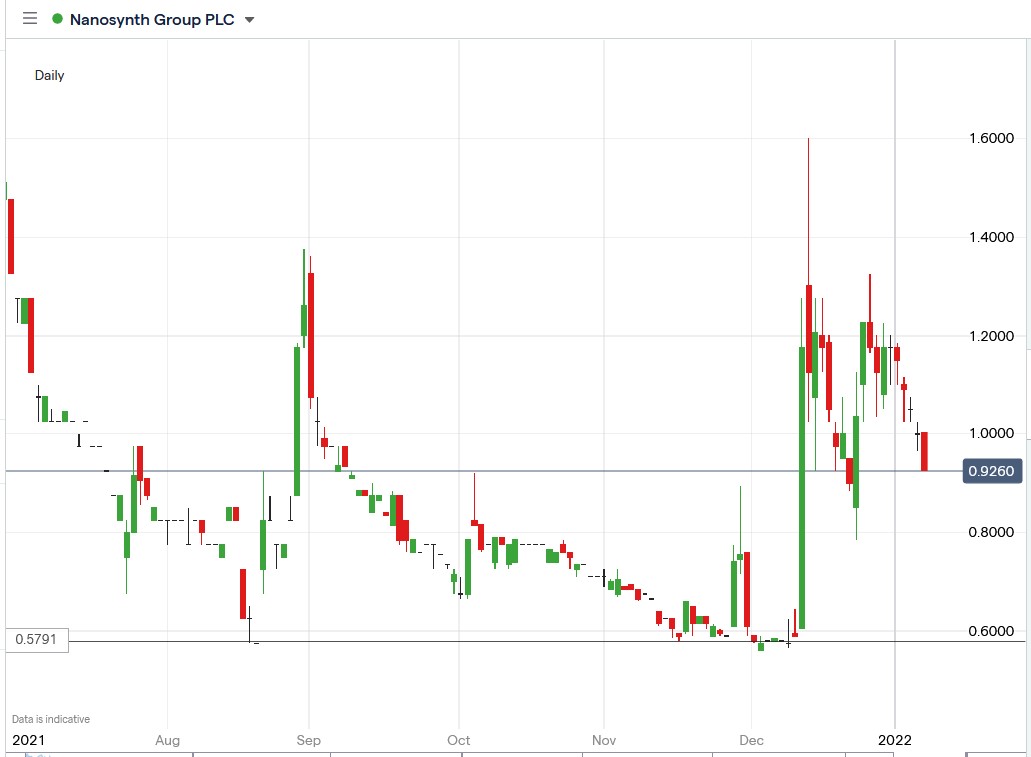 Nanosynth shares plunged 7.6% to trade at 0.924p, falling from Friday's closing price of 1.000p.