What Are AIM Shares
The AIM or 'Alternative Investment Market' is a sub-market of the London Stock Exchange that was launched in June 1995.
The AIM enables smaller companies to raise capital via a listing on a public exchange, in turn, helping them to grow at a faster pace. However, regulation and listing procedures are less stringent, and so, the companies listed are seen as riskier investments.
There are also several well-known companies listed, for example, the largest company by market capitalisation is Boohoo Group who are valued at £3.77 billion, while Asos and YouGov are also AIM stocks.
The launch of the AIM saw ten companies listed with a combined valuation of approximately £82 million. It now has around 850 companies listed with a combined valuation of £104 billion.
Best AIM Shares to Buy
So, what are the best AIM shares to buy? Here are some of the best ones:
Trade AIM Shares with eToro
eToro: 68% of retail CFD accounts lose money
Take A Look
eToro is the world's leading social trading and investing platform and is a great choice for trading AIM shares. Their platform is very user-friendly and with 0% commission to pay they are a great choice.
4D Pharma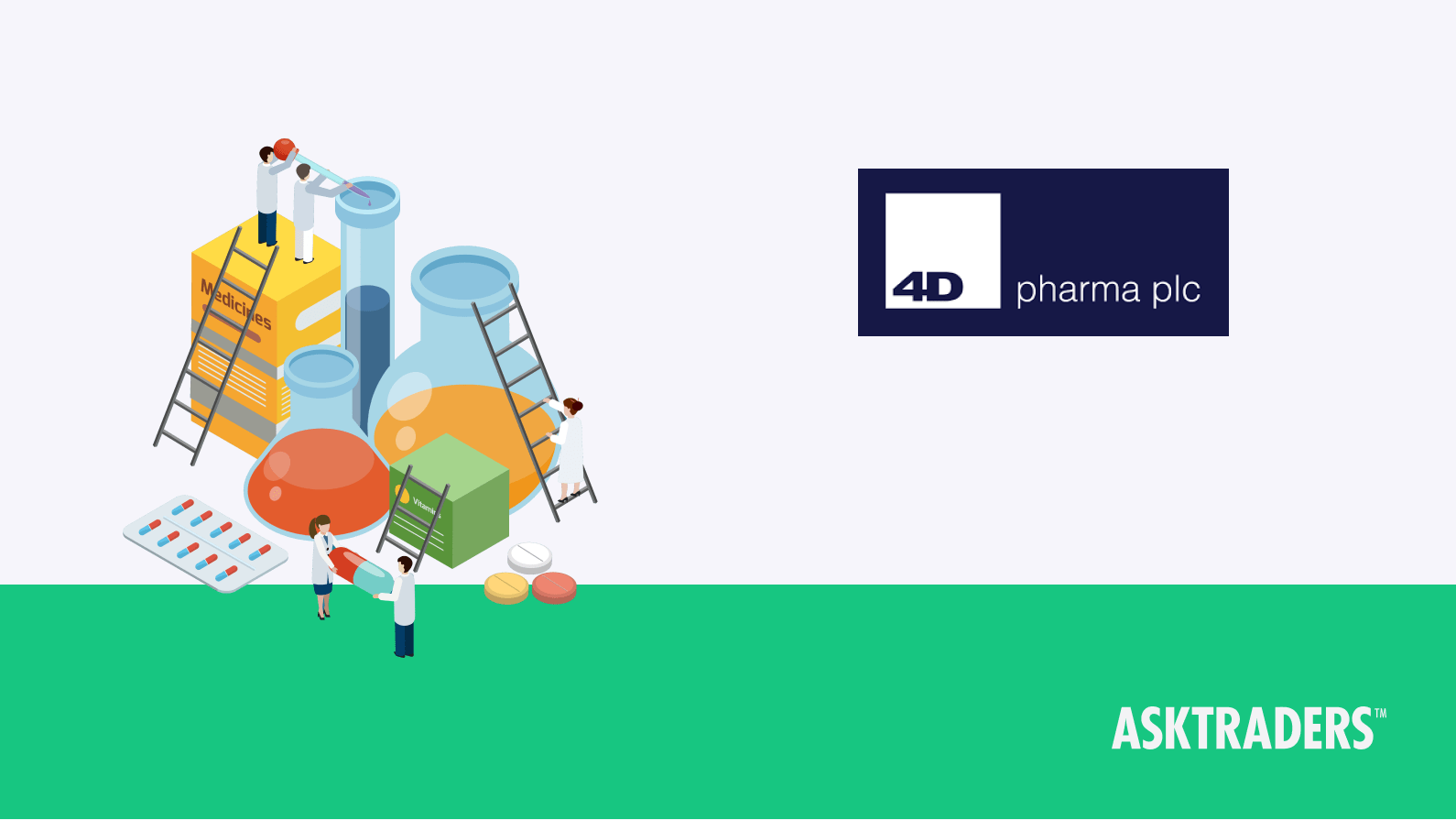 4D Pharma (LON: DDDD) is a live biotherapeutics company based in the UK that focuses on using bacteria within the human body as potential new therapies, an area of medicine seen as promising within the pharmaceutical field.
Its share price has seen a significant fall in value since 2017.
However, it recently benefitted from a high profile trial of its COVID-19 treatment, which is now into Phase 2, and it is also exploring treatments in other diseases such as asthma and cancer.
More recently, 4D Pharma completed its merger with a Special Purpose Acquisitions Company (SPAC), and its shares are now trading on the Nasdaq under the ticker symbol LBPS. They are currently priced around the $13 level.
This has provided the company access to new funding for its various therapies and will increase interest from healthcare specialists in the US. The company hailed 2020 as a "transformational" year, highlighting the first proof-of-concept data for MRx0518 in last-line cancers.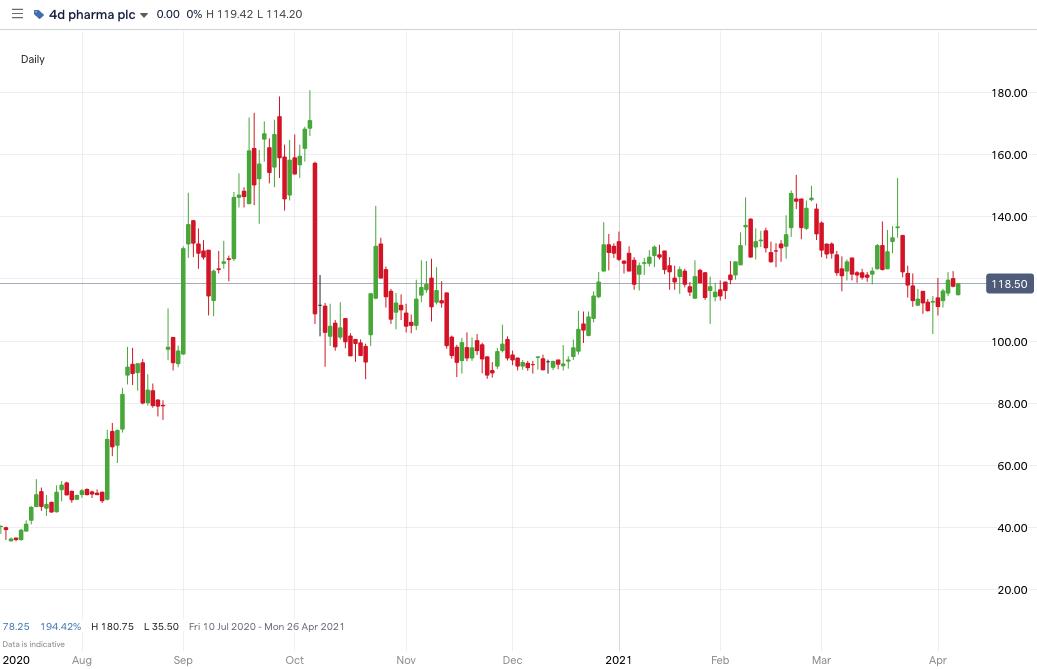 According to Roots Analysis, the contract manufacturing market for live biotherapeutics and microbiome products is anticipated to be worth $300 million by 2030. Therefore we feel 4D Pharma remains one of the best AIM healthcare stocks to buy for the foreseeable future.
Open Orphan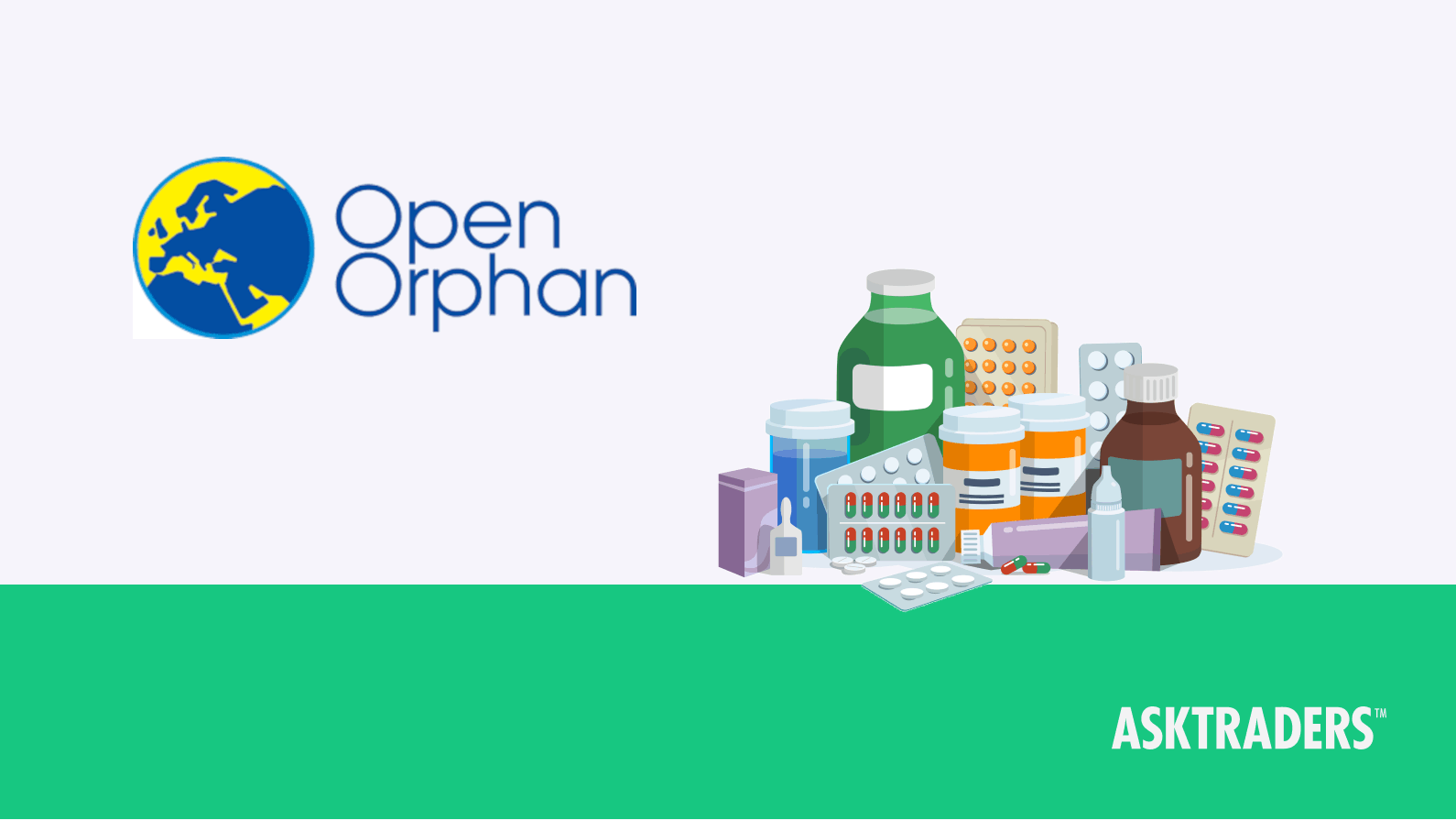 When I first wrote this segment back in October 2020, Open Orphan's share price was 23.5p. It has made a significant jump since then, so hopefully, a few of you got in on the action.
Open Orphan is still a company I like. The business focuses on the testing of vaccines and antivirals through the use of human challenge clinical trials. It doesn't conduct costly R&D drug development, but it does the background work, providing clinical trial services and data management.
Open Orphan recently revealed its subsidiary, hVIVO, launched its Disease in Motion platform, a data-focused platform that includes clinical, immunological, virological, and digital (wearable) biomarkers. It also recently won a £7.5m contract with a biotechnology company to run a human viral challenge study for a respiratory syncytial virus prophylactic and treatment.
Of course, it has also been involved in developing Covid-19 vaccines, helping to run the first human challenge trials, winning a UK Government contract worth over £40 million in October 2020.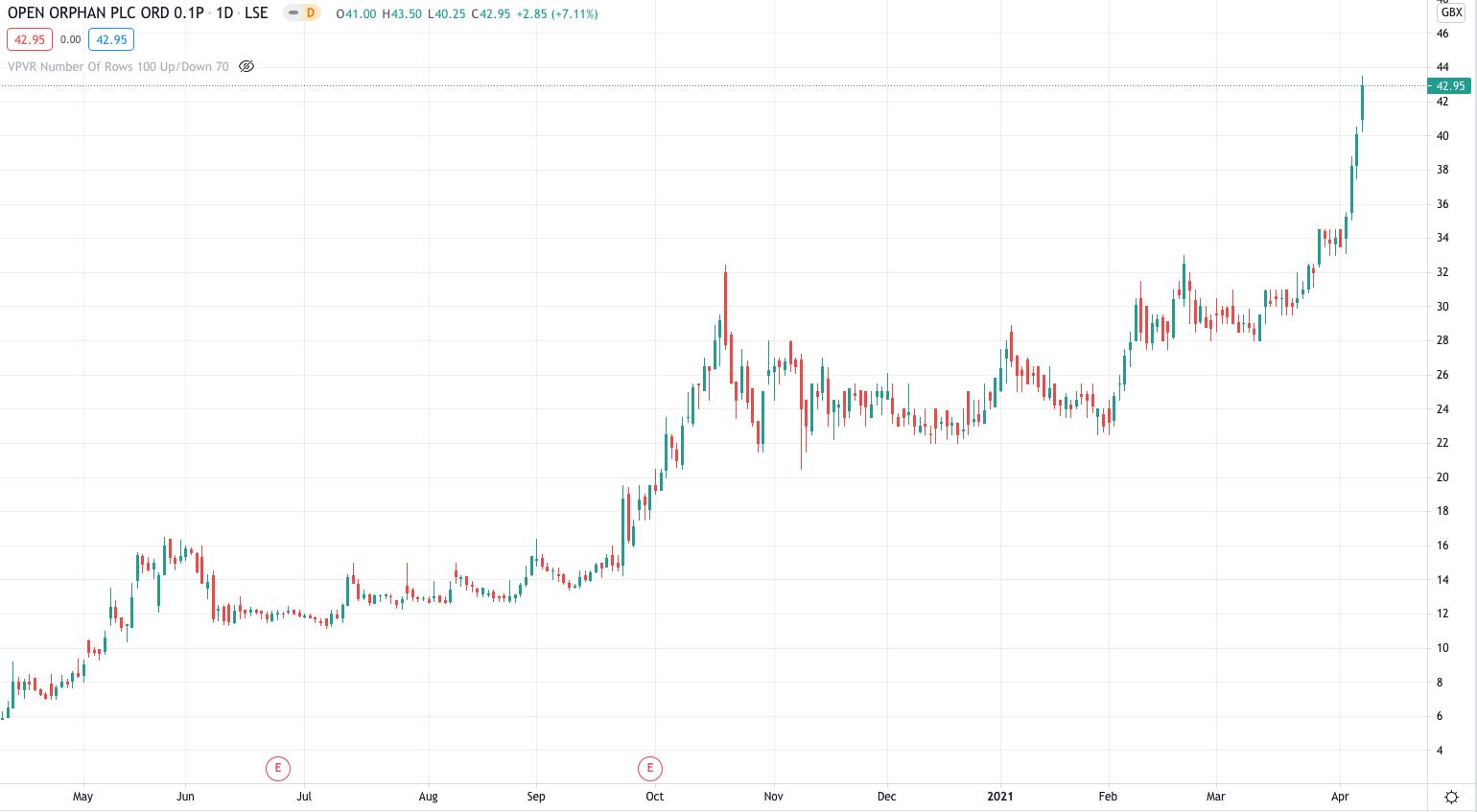 When it comes to AIM-listed companies, Open Orphan's shares still provides a fantastic opportunity.
Boohoo
Online fashion retailer Boohoo (LON: BOO) saw its shares suffer a dip after widely reported issues around working conditions for its factory staff.
Since then, the company has moved to address the allegations. It cut ties with some, consolidated others, and cut out subcontracting. The company is seeking to repair its reputation, and the recent moves suggest it is working hard to do so.
Boohoo also recently completed the takeover of Dorothy Perkins, Wallis, and Burton, three brands previously under Arcadia Group.
I see the company doing well from the UK coming out of lockdown. Yes, it is an online retailer, but people are less inclined to make clothing purchases without much to do and anywhere to go, so they should see an increase in demand over the coming months.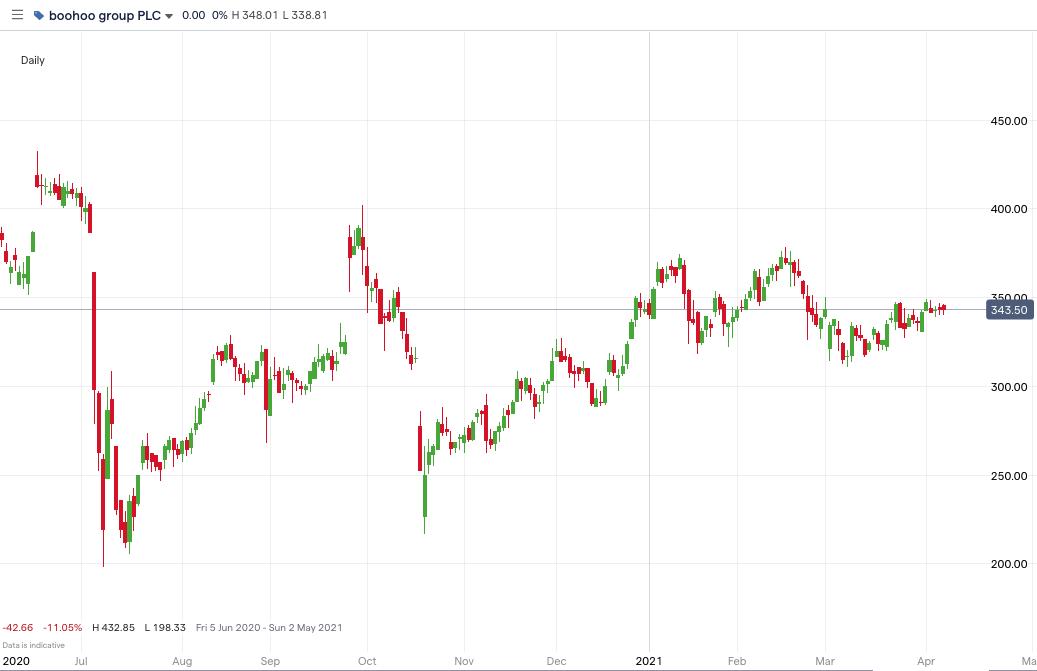 Boohoo remains one of the best AIM stocks to watch, but make sure to keep an eye on the potential for an online sales tax. Online and offline retailers have called for a level playing field, and it's something that could disrupt Boohoo's business.
AB Dynamics
AB Dynamics (LON: ABDP) is a supplier of automotive test systems to both UK and overseas car producers.
The company was initially founded in 1982 as a vehicle engineering consultancy but has continued to grow steadily over the years.
AB Dynamics has two main segments to its business, track-testing and laboratory and simulation testing. 2020 saw the firm's track testing segment, which is its primary revenue driver, grow significantly in the US. It also saw further development in the simulation sector.
Recurring revenue also increased to 28% from 10% of the group's revenue.
With self-driving technology becoming more widely available, AB's services should see an increase in demand.
However, it's vital the company keeps up to date with the latest technology and advance its testing systems to adapt to a rapidly changing industry.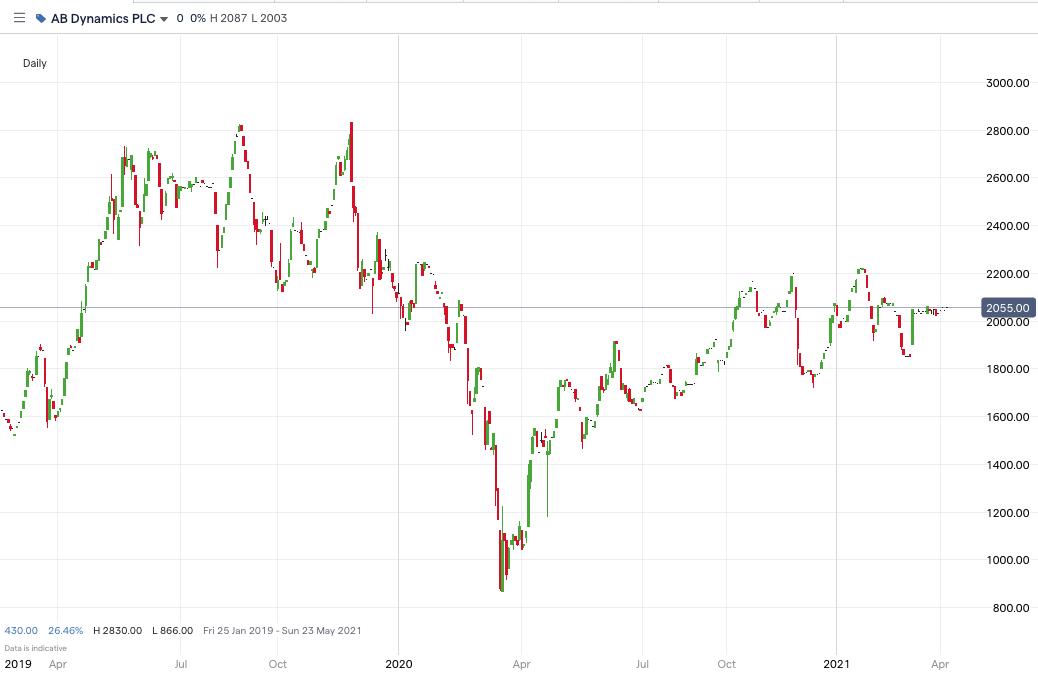 Like most company's, AB's share price saw a dip following the coronavirus outbreak in Europe and North America, with several orders postponed. While this has obviously been a setback, I see them regaining the revenue in the latter part of 2021 and its shares climbing higher.
---
How to Buy AIM Shares
Find a broker to buy AIM shares through. You can do this easily by comparing the best stock brokers
Once you've found a broker, deposit funds into your account
Find the company you want to buy shares in
Fill in the details of how many shares you want to purchase
Finally, click the submit button to confirm your purchase.
To make this process easier for you, we've provided some of our favourite brokers to buy AIM shares with below:
Best Brokers to buy AIM shares
eToro:
68% of retail CFD accounts lose money
Take a look
From 0% commission to low trading fees and top-tier regulation, these brokers are best-in-class when it  comes to buying and selling AIM shares.
Why You Should Buy AIM Shares
Purchase Shares In Young, Growing Companies
Buying shares of companies listed on the AIM market provides a fantastic opportunity to invest in young companies with strong growth potential.
However, finding those companies is the tricky part, but if you are lucky enough to, the potential return on your investment can be enormous compared to other asset classes.
Rapid Growth Potential
While there are many young and growing companies within the AIM market, there are also companies that have already seen rapid growth.
Take Boohoo Group, a company who has been labelled the "king of AIM". The online fashion retailer was founded in 2006 and first listed in 2014.
Its share price started at 85p per share before falling as low as 21p in 2015. It has since seen enormous growth with sales revenue now around £1.2 billion.
Cheap Share Prices
Now, of course, everyone is after a deal…
And, investing in an AIM-listed company represents the opportunity to purchase shares at a very reasonable price.
Take Open Orphan (LON: ORPH) or Greatland Gold (LON: GGP), who I mentioned earlier, their share prices are currently valued at 25p and 24.24p respectively.
There are a lot of companies listed on the market with shares trading at low prices, just keep in mind that they are cheap for a reason.
What to Consider Before Buying AIM Shares
Risk
Investing in AIM companies comes with a higher risk due to the more relaxed listing requirements, meaning that they attract a particular type of company.
For example, to be listed on the primary market, such as the FTSE 100 or 250, a company will need to provide a track record of audited financial records over a specified amount of years.
However, listing on the AIM market does not require such an extensive track record, and so, it inherently means that companies listed will be riskier.
Volatility
AIM shares can be highly volatile, and it is not out of the norm for a company in the AIM to see big swings in price each day.
This means that while there is the potential for big profits, there is also the potential for large losses, so it is essential to consider that when purchasing shares.
Research
The utmost important thing to do when you consider investing in an AIM company is to conduct thorough research into the company beforehand.
There are many examples of AIM companies failing after a brief period of relative success, so research will be key to help avoid that trap.
Many of the companies listed are also losing money so it is vital you find out as much as possible about the company before investing money into them.
How to Find AIM Listed Companies
A great place to look through the various AIM companies is aimlisting.
Here you can view the over 850 companies listed and use the filters to find the company or companies you are searching for.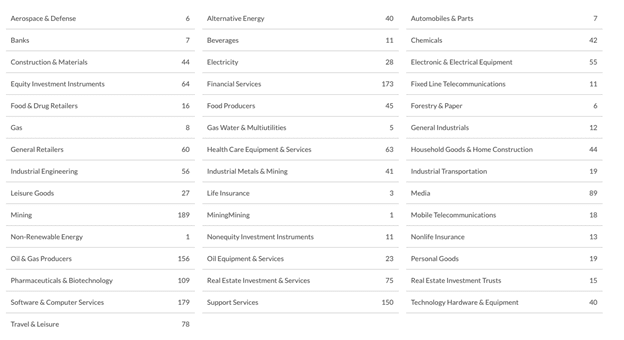 For example, suppose you believe that travel and leisure companies are going to bounce back once the COVID-19 pandemic restrictions begin to ease, you can use the site to specifically search for businesses in that industry.
Summary
Remember, investing in AIM shares comes with a lot of risks, so our advice would be, to allocate a small portion of your portfolio into the AIM market if you find an area that represents an opportunity for growth.
If you conduct thorough research and analysis, there is a possibility of picking a company that goes on to become very successful. However, you have to be prepared for high levels of volatility.
People Also Viewed