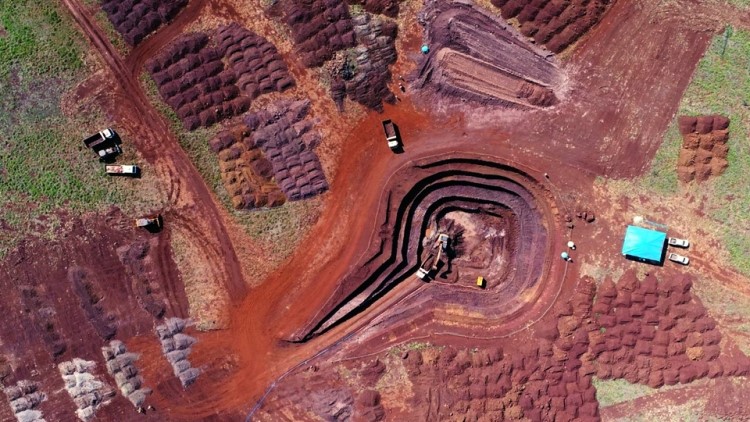 Horizonte Minerals Plc (LON: HZM) shares spiked 9.18% higher after receiving approval for a $346.2 million senior debt facility to construct its Araguaia mine in Argentina.

Today's news follows the previous announcement where the company secured $146.2 million in senior secured project finance facilities from two export credit agencies (ECAs).
The final amount of $346.2 million includes the latest tranche of credit approvals from five senior lenders who have agreed to provide $200 million in senior project financing for the Araguaia mine project.
The lenders include BNP Paribas Securities, ING Capital, Natixis, New York Branch, Société Générale, and the Swedish Export Credit Corporation (SEK).
The first two export credit agencies were EKF, Denmark's Export Credit Agency (EKF) and Finnvera plc, Finland's Export Credit Agency (Finnvera).
Investors cheered the moves as evidenced by the spike higher, but the shares had given up most of their gains at writing.
The company still has to fully complete other aspects of the project before construction work on Araguaia can officially kick-off.
Jeremy Martin, Horizonte's CEO, commented: "I am delighted to announce the receipt of these final credit approvals from five leading international financial institutions. The Horizonte team and our advisors have worked over the past 18 months to reach this point.  Coupled with the two export credit agencies, this syndicate of seven provides a U$346.2 million Senior Debt Facility to help finance the construction of Araguaia."
Adding:
"This milestone represents the conclusion of an intensive due diligence process which included site visits by the Senior Lenders and independent experts, and extensive technical, marketing, environmental, social and legal evaluations of the Project."
The mining company will now focus on completing the other components of Araguaia's financing requirements. Horizonte's negotiations with its offtake partners and strategic investor are well advanced and should be concluded in the coming months.
Horizonte Minerals share price.
Horizonte Minerals shares spiked 9.18% higher to trade at 9.28p, rising from Wednesday's closing price of 8.50p.
Should You Invest in Horizonte Minerals Shares?
After a fall from the $2,000 level, could gold be set for another run higher? If you're a gold investor, you won't want to miss out on these stocks… Discover which companies our analysts are focusing their attention on for the coming months. If gold does move back to $2,000, these investments could see significant gains