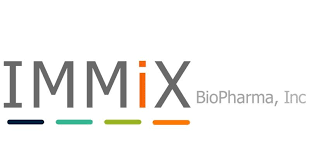 Key points:
Immix Bio's IMX-110 was granted Rare Pediatric Disease Designation (RPDD).
The drug also has an orphan drug designation from the FDA to treat soft tissue carcinoma.
The stock looks pretty attractive, but I would wait for a pullback before buying.
The Immix Biopharma Inc (NASDAQ: IMMX) stock surged 92.4% after the U.S. Food and Drug Administration (FDA) granted its IMX-110 drug candidate the Rare Pediatric Disease Designation (RPDD).

IMX-110 is a drug that treats rhabdomyosarcoma, a life-threatening form of pediatric cancer in children. The designation will allow the drug to receive fast track review when submitted for review and a priority review voucher (PRV) when marketing the drug.
The biotech company is conducting a phase 1b/2a clinical trial of the investigational drug candidate IMX-110. However, the RPDD is a definite boost for the company, which can progress the drug much faster.
Ilya Rachman, M.D., PhD, ImmixBio's CEO, said: "We are pleased by FDA's acknowledgment of the urgent need for a safe and effective treatment for children with this devastating disease. We are encouraged by our Phase 1b/2a clinical data in soft tissue sarcoma. IMX-110 is a tissue-specific therapeutic that simultaneously attacks all 3 components of the tumor micro-environment, severing the critical lifelines between the tumor and its metabolic and structural support. We believe our SMARxT platform generating Tissue-Specific Therapeutics represents a distinct alternative to the traditional 'single target, single mutation' development model."
The FDA granted IMX-110 the Rare Pediatric Disease designation because Rhabdomyosarcoma (RMS) is a high-grade, malignant neoplasm and is the most common soft tissue sarcoma in pediatric and adolescent populations. It rarely occurs in adults. The prevalence of RMS in the United States is approximately 20,000 children of all ages. About 20% to 30% of high-risk children who get the disease survive it.
The company will get priority in reviewing its New Drug Application and could get priority marketing review or may choose to sell the voucher to another company and generate some revenues.
IMX-110 is the first clinical-stage drug designed by ImmixBio's SMARxT Tissue-Specific™ Platform, which produces Tissue-Specific Therapeutics that accumulate at intended therapeutic sites at 3 to 5 times the rate of conventional medicines.
The drug has already received orphan drug status from the FDA to treat soft tissue carcinoma.
Immix stock started trading on the NASDAQ exchange on December 16, 2021, and today's rally is a step in the right direction. However, investors interested in the stock may be best served to wait for a pullback before establishing new positions.
*This is not investment advice. Always do your due diligence before making investment decisions.
Immix Biopharma stock price.
Immix Biopharma stock price surged 138.76% to trade at $8.50, rising from Friday's closing price of $3.56.
Is Now a Good Time to Invest In Immix Biopharma Shares?
Healthcare stocks, including Immix Biopharma shares, saw a wave of investors buy their shares during the pandemic. Governments also pumped money into the companies in an attempt to speed up the vaccine process. But, what happens now vaccines have been approved and the pandemic is becoming less prominent? Should we still invest in coronavirus-focused healthcare stocks? Or should we look to firms tackling other areas? Here are the best healthcare stocks to buy now…