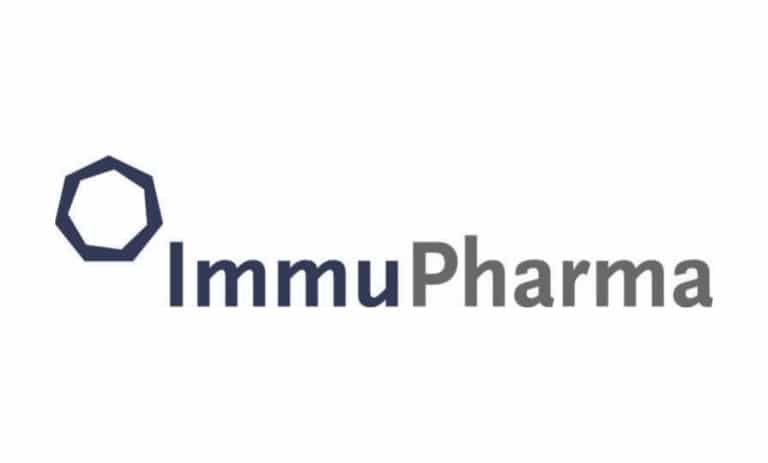 ImmuPharma PLC (LON: IMM) share price rallied 8.35% after a corporate update regarding its Lupuzor™ pharmacokinetic (PK) study and is on track to deliver results during Q1 2022. The drug is then scheduled to enter phase III trials.

The drug discovery and development company also revealed that it had discovered a new way to synthesise the P140 treatment giving it more substantial intellectual property (IP) protection and providing a cost-effective production method.
ImmuPharman is also exploring ways to use its P140 drug to treat chronic inflammatory demyelinating polyneuropathy (CIDP), a rare neurological disorder. The current treatment for CIPD involves patients receiving regular infusions of intravenous immunoglobulin G.
The CIPD treatment regimen is expensive and requires extended visits to hospitals and specialist centres. However, P140-CIPD would involve a single monthly injection administered by a general practitioner or the patient using an autoinjector pen.
The company has completed the design for a phase 2/3 clinical trial and is set to submit to regulators for approval. The firm hopes that the drug could win orphan drug status, making the commercialisation process much more manageable.
ImmuPharma also revealed that P140 had been shown to treat other conditions such as chronic and acute asthma, periodontitis, and gout. However, the firm noted that there had been no significant new drug classes addressing these diseases.
P140 is a drug treatment invented by Professor Sylviane Muller and licensed to ImmuPharma by the Centre National de la Recherche Scientifique ("CNRS"), its long term partner.
The company also revealed that it was currently involved in commercial partnering discussions for its P140 treatment.
The update also indicated that BioAMB, ImmuPharma's anti-infective drug candidate, an improved form of amphotericin-B (AMB), had shown excellent results in reducing the toxicity associated with the available AMB drugs.
The company said it had received significant interest from other companies interested in marketing the drug due to its competitive edge. The firm expects to give a further update regarding ongoing preclinical trials in H1 2022.
Investors cheered today's corporate update that covered many areas as it repositioned itself and streamlined its operations to become more effective.
However, ImmuPharma shares have fallen 48.16% this year, but it appears the company's fortunes have shifted significantly in a positive direction lately.
Investors interested in acquiring a stake in the pharmaceutical company may find its current prices pretty attractive.
*This is not investment advice. Always do your due diligence before making investment decisions.
ImmuPharma share price.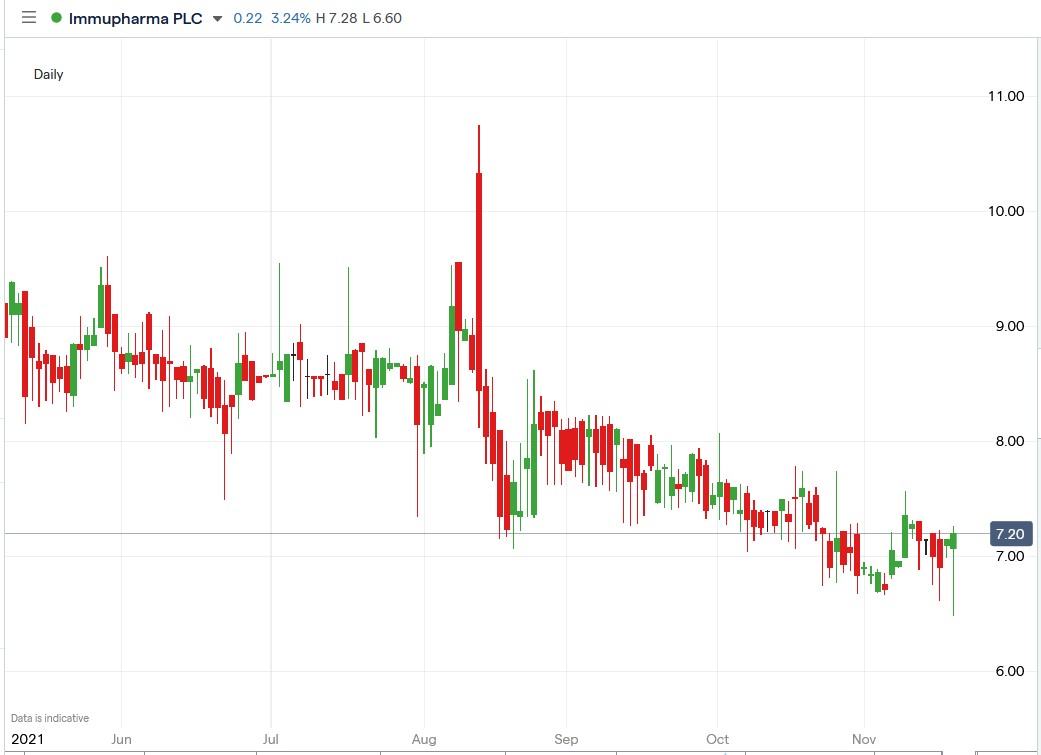 ImmuPharma share price rallied 8.35% to 7.26p, rising from Wednesday's closing price of 6.70p.
Is Now a Good Time to Invest In ImmuPharma Shares?
Healthcare stocks, including ImmuPharma shares, saw a wave of investors buy their shares during the pandemic. Governments also pumped money into the companies in an attempt to speed up the vaccine process. But, what happens now vaccines have been approved and the pandemic is becoming less prominent? Should we still invest in coronavirus-focused healthcare stocks? Or should we look to firms tackling other areas? Here are the best healthcare stocks to buy now…