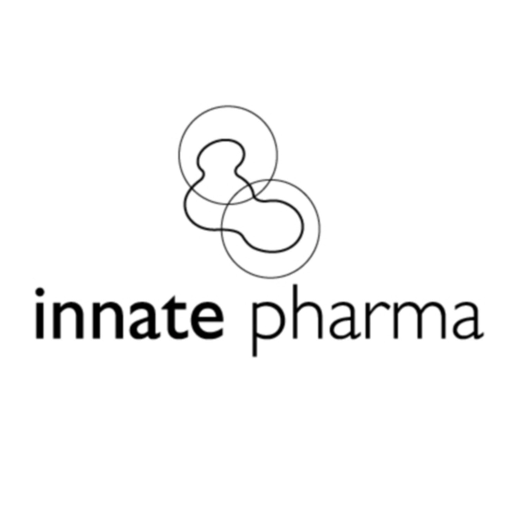 Innate Pharma SA (NASDAQ: IPHA) stock soared 108% higher after AstraZeneca announced a joint clinical study's positive phase 2 clinical trial data.

AstraZeneca revealed that the study, which combined Innate Pharma's monalizumab and AZN's durvalumab, had positive interim results when used as a combined dosage.
The interim trial results were presented at the European Society for Medical Oncology Congress 2021 earlier today, triggering a wave of buying pressure on Innate Pharma's stock.
The two drugs improved progression-free survival and objective response rate compared to AZN's durvalumab alone in patients with unresectable, Stage III non-small cell lung cancer.
Monalizumab, Innate's lead partnered asset, is a potentially first-in-class immune checkpoint inhibitor targeting NKG2A receptors expressed on tumour infiltrating cytotoxic CD8+ T cells and NK cells.
Based on the positive interim results, AstraZeneca informed Innate Pharma that it plans to start a registrational study with monalizumab in combination with durvalumab in patients with unresectable Stage III non-small-cell lung cancer.
Innate  Pharma stock had given up most of its gains at writing but was still trading 43% higher and seemed likely to end the day with some of its initial gains.
Innate Pharma stock price.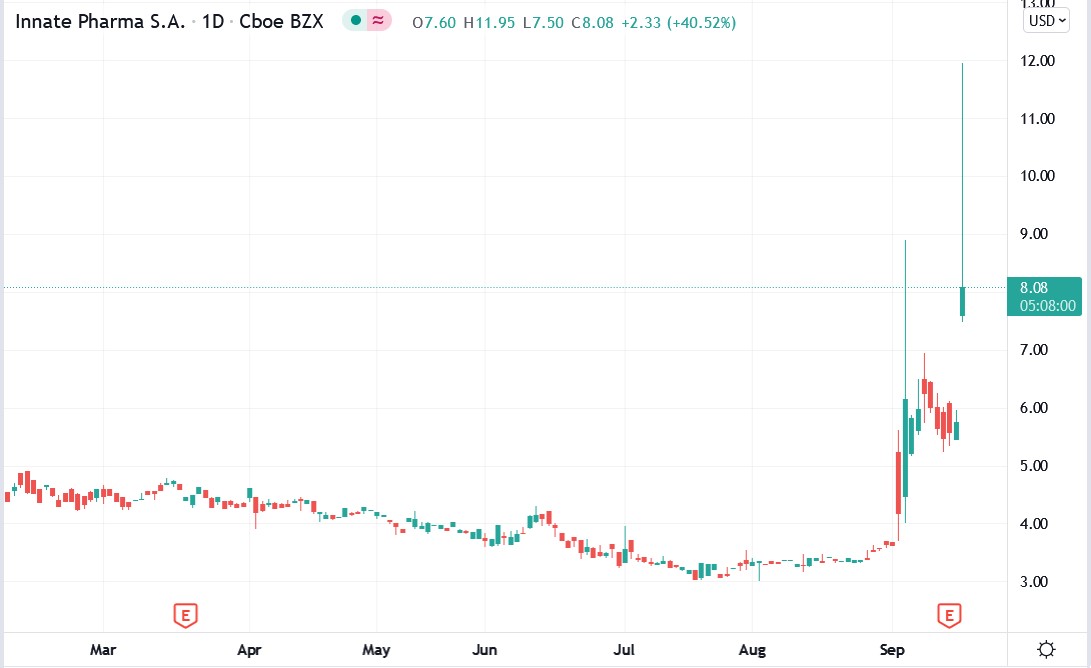 Innate Pharma stock price was up 40% at writing but had registered gains as high as 108% to trade at $11.94.
Should You Invest in Innate Pharma Shares?
One of the most frequently asked questions we receive is, "what stocks are best to buy right now?" It's a wide-ranging question, but one that we have answered… Our AskTraders stock analysts regularly review the market and compile a list of which companies you should be adding to your portfolio, including short and longer-term positions. Here are the best stocks to buy right now