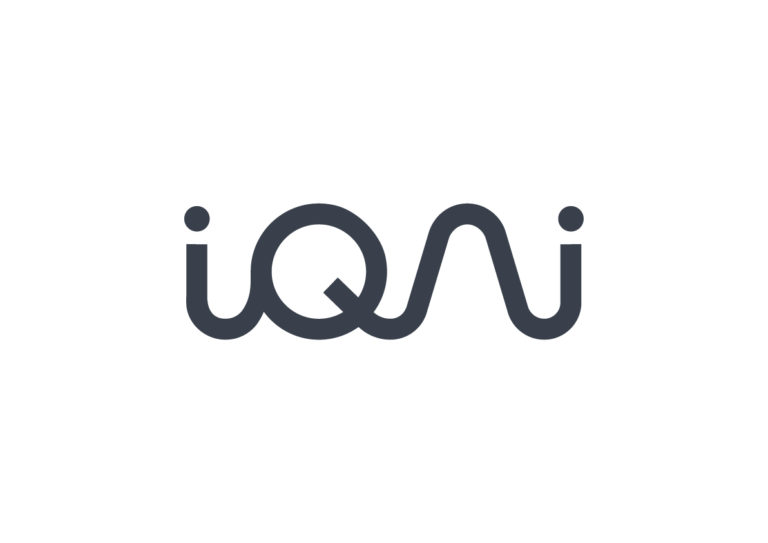 Key Points:
IQ-AI has identified a crucial supplier to make the capsules needed for its test drug.
In February, the company intends to start a phase I trial of  Gallium Maltolate (GaM).
Investors remain sceptical about the company's prospects.
The IQ-AI Ltd (LON: IQAI) share price rallied 4.52% after revealing that it had identified a qualified supplier to manufacture the capsules needed to commence the phase I trial.

The company had been looking for a manufacturer for multiple months now after committing to funding a phase I clinical trial of Gallium Maltolate (GaM), a treatment for Glioblastoma Multiforme (GBM).
IQ-AI told investors that the production of capsules was currently underway and that it expected the phase I clinical trial to begin in February 2022.
Investors cheered the move, as evidenced by the rally in IQAI shares earlier today, but I would have loved to see a more substantial market reaction.
IQAI shares have fallen 43.41% since the start of the year, as investor sentiment remained largely negative because of the lack of significant updates from the company.
However, many are hoping that the latest announcement could lead to further gains for the company as we head into 2022.
Still, I remain cautiously optimistic about IQ-AI's prospects, but I would not be buying its shares at current prices.
*This is not investment advice. Always do your due diligence before making investment decisions.
IQAI share price.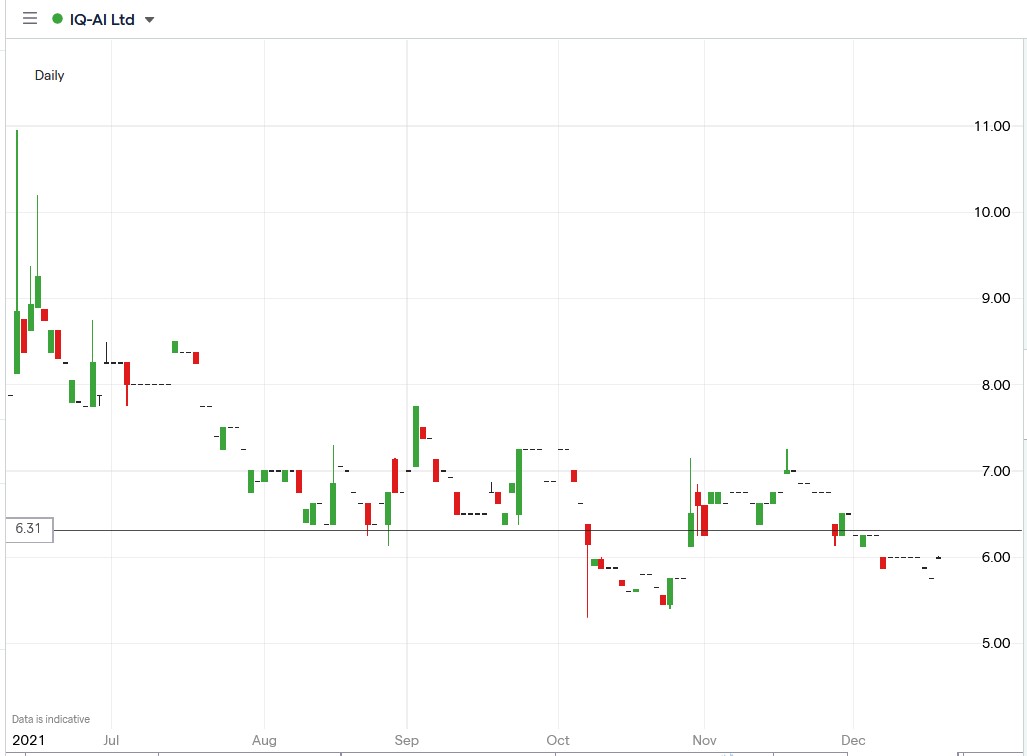 IQAI share price rallied 4.52% to trade at 6.01p, rising from Thursday's closing price of 5.75p.
Should you invest in IQAI shares?
If you're an intelligent investor, you will know that having large-cap stocks in your portfolio is vital. They are more mature companies, considered safer investments, trade with less volatility, have more excellent analyst coverage, and in most cases, have a steady dividend stream. Due to the current market environment, we think now is the perfect time to add large-cap stocks to your portfolio. But which large-cap shares should you buy? Our stock analysts regularly review the market and share their picks for some of the best large-caps to invest in.