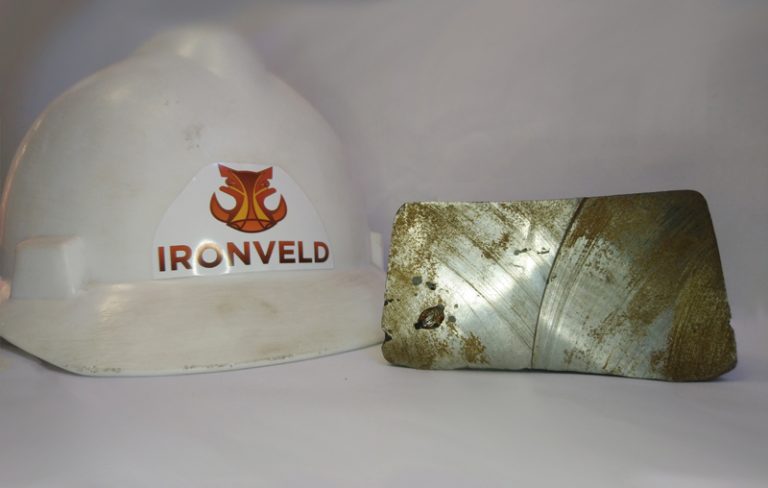 Key points:
Ironveld Plc released its full-year results earlier today.
The mining and exploration company reported a lower loss compared to last year.
However, the company's shares fell despite the positive results.
The Ironveld PLC (LON: IRON) share price fell 15.5% after releasing the results for the year ended 30 June 2021, where its annual loss shrunk compared to last year.

The company reported an annual pretax loss of £465,000, significantly improving the £1 million loss recorded in a similar period last year.
The mining and exploration company with operations in South Africa revealed that the lower loss was driven by a £335,000 gain from the settlement of liabilities with equity.
Ironveld also incurred an impairment charge of £362,000 in the second half of its previous financial year, which was not the case this year and contributed significantly to its lower loss.
However, investors did not react positively, registering their disappointment by pushing its share price lower.
Some of the report's highlights include the lapse of the option agreement with IIG in November 2020, followed by a share offering to raise £1,150,000 used to pay accrued fees/salaries to IIG, its directors and various lenders.
Ironveld also entered into a significant subscription agreement with Grosvenor Resources (Pty) Limited in October 2021 that saw it raise £5.6 million after issuing 561.5 million shares to Grosvenor.
The transaction with Grosvenor is expected to close in early 2022, and the two companies expect to work closely next year to bring Ironveld's assets into production as efficiently and rapidly as possible.
Today's selloff seems like a market overreaction or a vote of no confidence in Ironveld's plans, but only time will tell if the shares can recover and head higher.
*This is not investment advice. Always do your due diligence before making investment decisions.
Ironveld share price.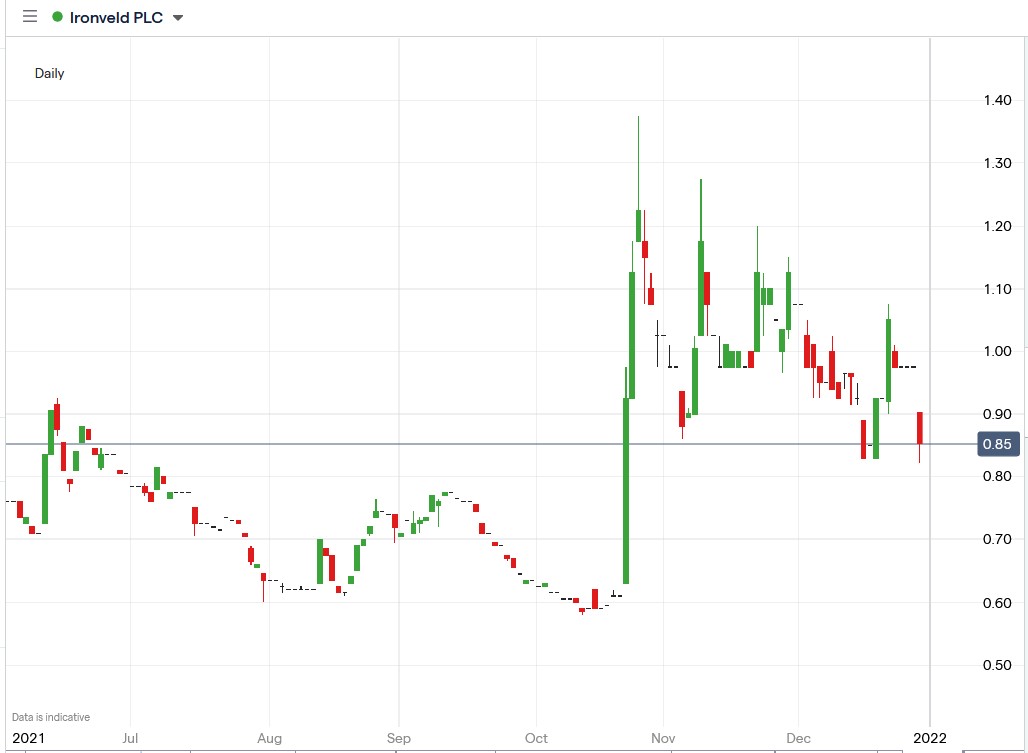 Ironveld share price fell 15.46% to trade at 0.82p, falling from Wednesday's closing price of 0.97p.
Should You Invest in Ironveld Shares?
One of the most frequently asked questions we receive is, "what stocks are best to buy right now?" It's a wide-ranging question, but one that we have answered… Our AskTraders stock analysts regularly review the market and compile a list of which companies you should be adding to your portfolio, including short and longer-term positions. Here are the best stocks to buy right now.