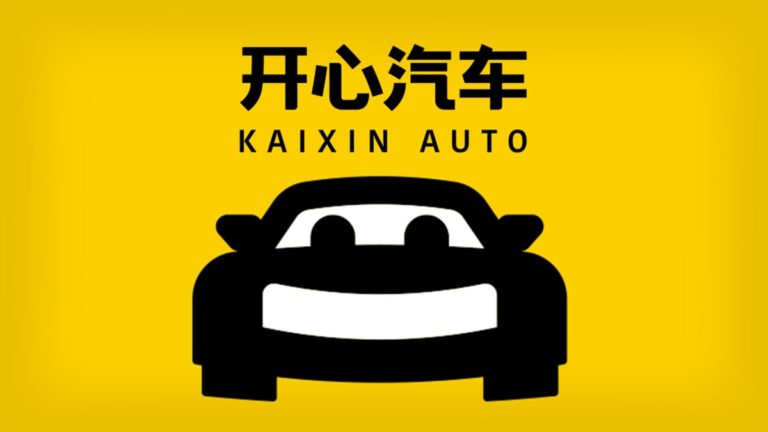 Key Points:
Kaixin Auto stock rallied 51.6% premarket after receiving an order worth $500 million.
Since January, the company's shares have fallen 66.8% and could stage a comeback.
Kaixin is in the process of transforming from a vehicle retailer into an EV manufacturer.
The Kaixin Auto Holdings (NASDAQ: KXIN) stock price soared 51.6% after announcing that it has received a tentative order for a minimum of 10,000 new energy trucks from Beijing Bujia International Logistics Limited.

The company revealed that the order is worth $500 million. The new energy trucks will be part of Bujia's plans to have a fleet of over 60,000 trucks operating across 300 warehouses and 1,000 terminals.
Bujia wants to build a leading automotive retail logistics and service network across China. The company intends to have at least 30% of its fleet being powered by sustainable energy, which is where Kaixin Auto comes in.
Kaixin Auto is a leading primary dealership network focusing on the premium used car market and China's new car sales segment.
The company is transforming into an electric vehicle manufacturer, and the latest order shows confidence in Kaixin's future as an EV maker.
Investors cheered the news, evidenced by the premarket rally in Kaixin's stock price. However, we'll have to wait and see if today's rally will translate into a longer-term rally, given that Kaixin Auto's stock price has fallen 66.76% since the year started.
Mr Mingjun Lin, Kaixin Auto's Chairman and CEO, said: "The Chinese market has huge potentials for new energy commercial vehicles. Bujia has rich resources in automotive logistics operators networks. This is the first major sales order obtained by Kaixin's new energy vehicle business unit, which enhances our confidence to expand into the new energy vehicle area. Our R&D team is working on product design that satisfies Bujia's needs and is expected to be ready for release by the first quarter of next year."
Kaixin's shares appear pretty attractive at current prices, but there are no guarantees that we won't get further declines in the future.
*This is not investment advice. Always do your due diligence before making investment decisions.
Kaixin Auto stock price.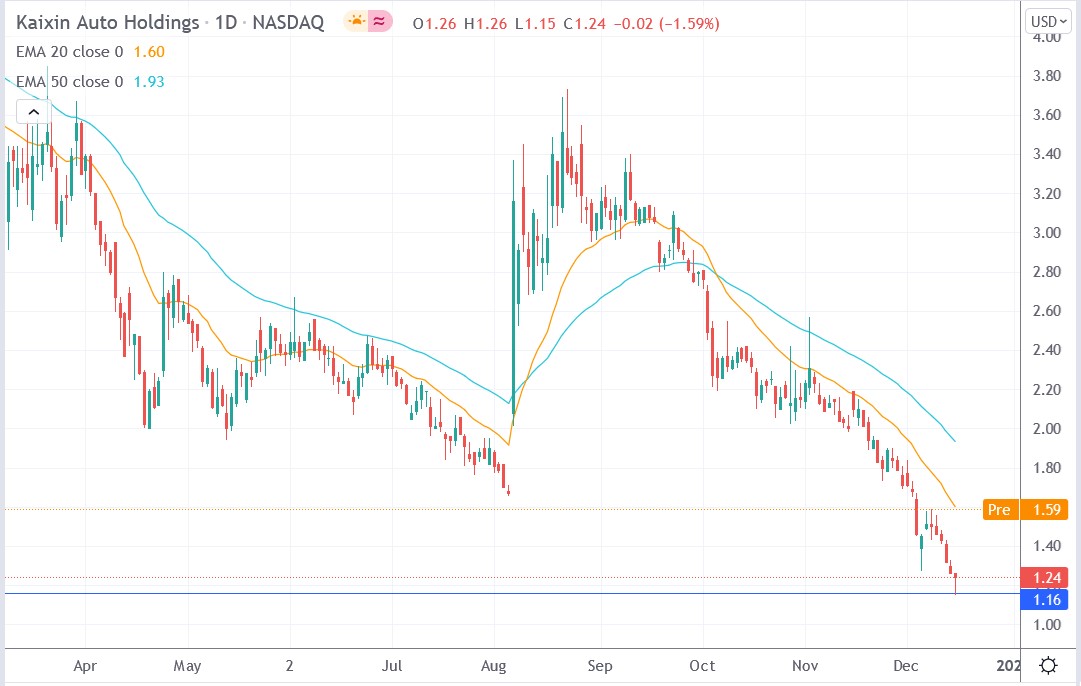 Kaixin Auto Stock price soared 51.61% to trade at $1.88, falling from Wednesday's closing price of $1.24.
Should you invest in Kaixin Auto shares?
Tech stocks offer some of the best growth potential, but time and time again, traders and investors ask us "what are the best tech stocks to buy?" You've probably seen shares of companies such as Amazon and Netflix achieve monumental rises in the past few years, but there are still several tech stocks with room for significant gains. Here are our analysts' views on the best tech stocks to buy right now.