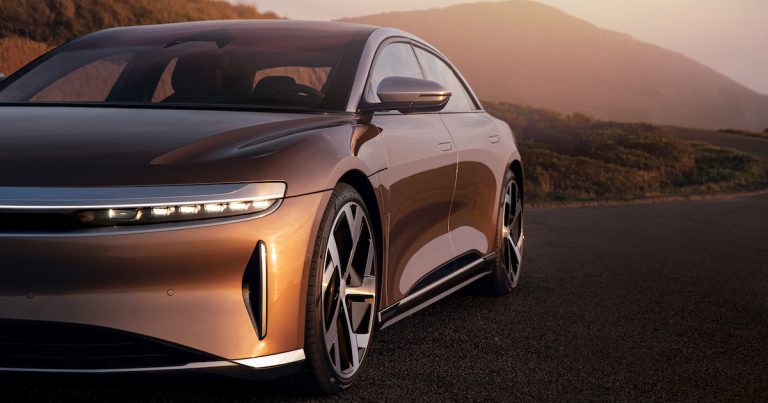 As discussed last week, Lucid Group (NASDAQ: LCID) has been in bearish focus lately. With the SEC investigation and $2B in debt financing looming over bullish sentiment, Lucid stock plunged over 10% to round off last week's trading. However, things are looking clearer for the EV company this week, following the surprising news that Lucid will be listed on the Nasdaq-100 index. 

Lucid, amidst the market worries, still stands as the third-largest EV player in the US. Yet the limelight breeds fragility; it didn't take long for investors to latch on to the news of a convertible notes offering as a bearish signal – which isn't particularly surprising in fresh, rapidly-growing companies. 
Whilst the listing won't directly affect stock bids, investors are excited about additional liquidity and the attendant lowering of the average spreads. Also, the listing will increase the companies exposure to important analyst coverage, widening the scope of the Lucid spotlight as the company continues to grow. 
Lucid isn't completely out of the woods yet, and there are still some dubious details that investors should be wary of. Last week's sell-off incorporated fears regarding the SEC investigation probing uncertain financial projection – like the companies inability to deliver the Air EV by Spring 2021, or the massive slashing of delivery targets from 6,000 units to just 520. 
With some investors still reeling after the $1.75B in debt financing, many argue that due to no immediate dilution in ownership, the decision is in fact more bullish than initially perceived; bearing in mind the sizeable cash buffer provided to finance manufacturing expansion. Lucid has a lot on its plate, and as the company slashes its projections, how much will the new Nasdaq-100 listing really support price action. LCID stock is trading with a daily gain of 4.8%, at a premarket price of $39.45.
Should You Invest in Lucid Shares?
One of the most frequently asked questions we receive is, "what stocks are best to buy right now?" It's a wide-ranging question, but one that we have answered… Our AskTraders stock analysts regularly review the market and compile a list of which companies you should be adding to your portfolio, including short and longer-term positions. Here are the best stocks to buy right now