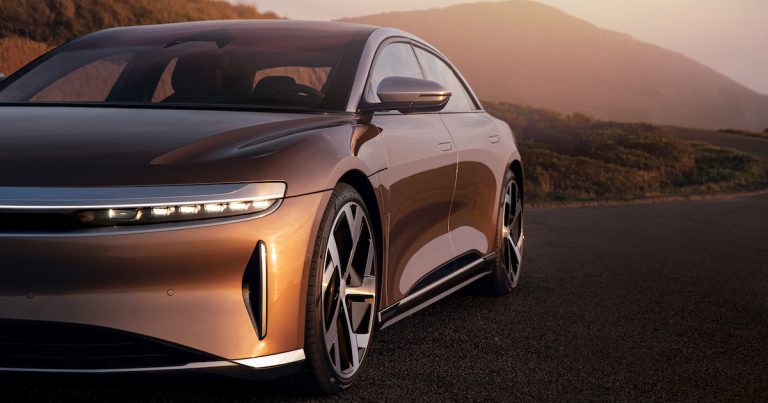 Lucid Group (NASDAQ: LCID) stock plunged just under 10% in early Thursday trading, following a contentious decision to offer $1.75B in senior convertible notes – a debt instrument often used to raise money from investors. One of the EV flag-bearers causing a buzz in the market, Lucid's decision is commonplace within new, rapidly growing companies – yet this doesn't mean investors are happy to see it. The news comes off the back of a 15% loss following an SEC investigation.

What this means for Lucid is that the company is planning to take on debt in order to finance its operations, which in general, tends to breed angst amongst market bulls. Not only do senior convertible notes affect market sentiment, but they are also eventually converted into predefined share amounts that are given to the financing investors – resulting in stock dilution – another red flag. 
The EV manufacturer is planning on using the money to continue to finance its ongoing operations and to ensure the company continues to expand at the current rate. Whilst debt financing isn't anything new, shareholders will still be wary about their investments given the company's current financial state. 
Lucid has some bold promises to keep, with the delivery of 20,000 EV's in 2022 being the first major milestone. The likelihood is that bulls will trickle back towards Lucid stock in the coming months; however, today's sell-off illustrates that Lucid investors are more than wary about the company's financial stability. LUCID is currently trading with a daily loss of 10%, trading at a price of $40.23.
Should You Invest in Lucid Shares?
One of the most frequently asked questions we receive is, "what stocks are best to buy right now?" It's a wide-ranging question, but one that we have answered… Our AskTraders stock analysts regularly review the market and compile a list of which companies you should be adding to your portfolio, including short and longer-term positions. Here are the best stocks to buy right now