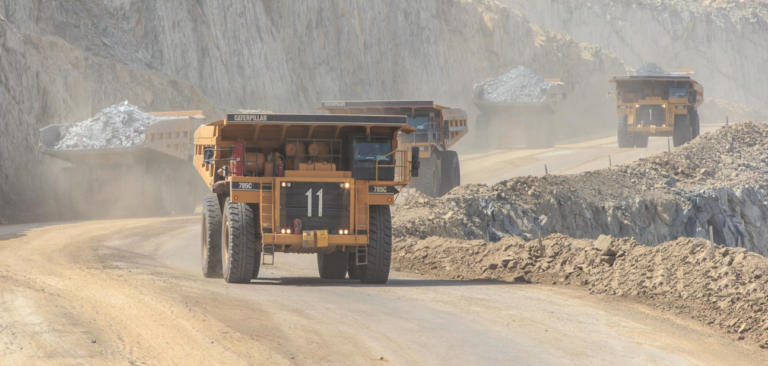 Lynas Corporation has a good story behind it – the only major rare earths processor outside China

Lynas' position may or may not survive the wave of investment into rare earths in the coming years

But be careful of that London quote which rose 25%. It's horribly, horribly illiquid.
Lynas Corporation Ltd (LON: 0A2N) shares look like the sort of thing an active trader should be interested in. The price quote in London is up 25% on the day which certainly looks good and which might lead to something interesting. However, there's a technicality about the market here which needs to be understood – that London quote is horribly illiquid.

The back story for Lynas contains both encouragement and also reasons for caution. The company is a rare earths miner and we all know that market is getting very excited given the EV and renewables revolution. More than this though Lynas owns the only major outside China processing plant for rare earths. 
This is important. Rare earths are not rare (nor are they earths) and it's not in fact difficult to produce a concentrate of them mixed together. However, separating them, one from the other is extremely difficult. So much so that on any major scale (there're a few small plants in France, India, Estonia etc, but trivially small) there are plants in China or this one single one owned by Lynas in Malaysia. So, everyone has to send their concentrates to China for processing. Lynas owns its own, which is a markedly good position to be in as the rare earths market soars.
However, soaring markets bring with them new investment. The world is throwing money at new rare earth separation plants. There are at least three under development in the US, at least one in the UK (all on global scales) and so on. The rare earths market is small – maybe 150,000 tonnes globally – at present and while it is expected to grow no one's quite sure whether capacity is going to run ahead of demand. 
This has happened before – in 2010 China restricted exports, there was an investment boom and when that faded Lynas required a substantial recapitalisation, and the American mine, Mountain Pass (inside Molycorp at the time) went bust again.
So it's possible to take opposing views on Lynas. It's in rare earths, that market is booming, the sky's the limit. Or, last time will repeat and the wave of new investment is going to kill the market position of the extant major, Lynas. 
However, when looking at Lynas it's vital to understand – whichever way we think the story's going to go – that the London quote is hugely illiquid. Yes, the price is up 25% today. But that's the first trade since Dec 21. Before that another on Dec 21, before that Dec 13. It's not a liquid and two-way quote, at all, it's a periodic auction call. What liquidity there is, is on the Australian markets where the primary quotation is. 
If you do decide that you want to take part in the Lynas story you'll really need to make sure your broker will allow you to trade in Australia. It's possible, just about, to invest through London, to take long term positions, but trading in and out simply won't work on that London quote and liquidity. This also explains the 25% London jump today – it's the accumulation of price moves in Australia since Dec 21.
Lynas Corporation does have a good backstory, it's possible for the end result to go either way. But trying to trade it – in the sense of in and out – in London isn't going to work.