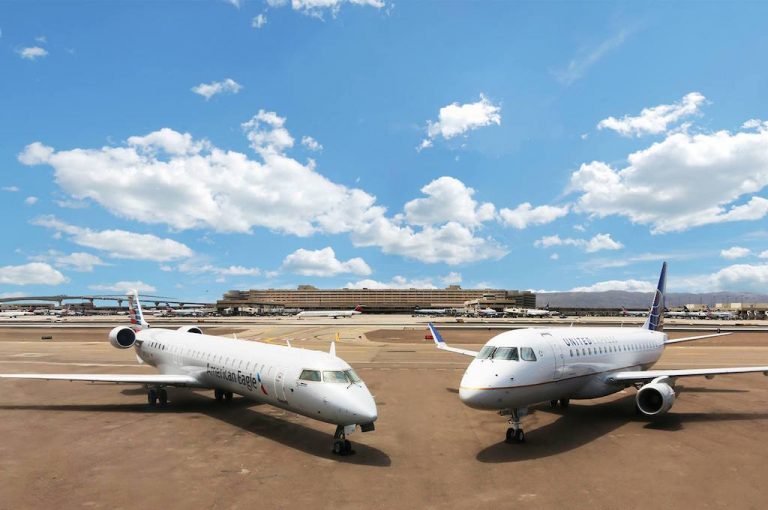 Mesa Air Group Inc (NASDAQ: MESA) stock price fell 16.8% during premarket trading after Michael Linenberg, an analyst at Deutsche Bank, downgraded the airline to a hold from a buy and lowered his price target to $7 from $15.

The analyst cited the fact that many of the headwinds faced by the civil aviation company are likely to persist into the first half of 2022, led by higher than average cost pressures, which will persist into Q1 and Q2 2022.
The airline was downgraded by other investment firms, including Zacks Investment, which lowered its rating to sell from buy following its recent earnings results where its revenues missed expectations.
Analysts at Raymond James also cut their price target on Mesa Air to $13 from $14, compounding the airline's problems as investment analysts take a bearish view on the firm.
Mesa Air generated revenues worth $130.78 million in the latest quarter missing analysts estimates of $150.65 million, while also reporting a loss per share of $0.06, missing consensus of $0.12 by $0.18.
However, not all institutions are selling their shares in Mesa Air since Citigroup Inc. increased its position in Mesa Air Group by 123.0% in the third quarter to hold 3,640 shares in the airline.
Other investment firms such as Ellevest Inc. also increased their shareholding in the airline.
Investors interested in the airline industry may find Mesa Air's current share price quite attractive. However, we are likely to decline further until the labour headwinds facing mesa Air are resolved.
Investors may be best served to look at other companies in the aviation sector with better results while they wait to resolve the labour issues at Mesa Air.
*This is not investment advice. Always do your due diligence before making investment decisions.
Mesa AIR Group stock price.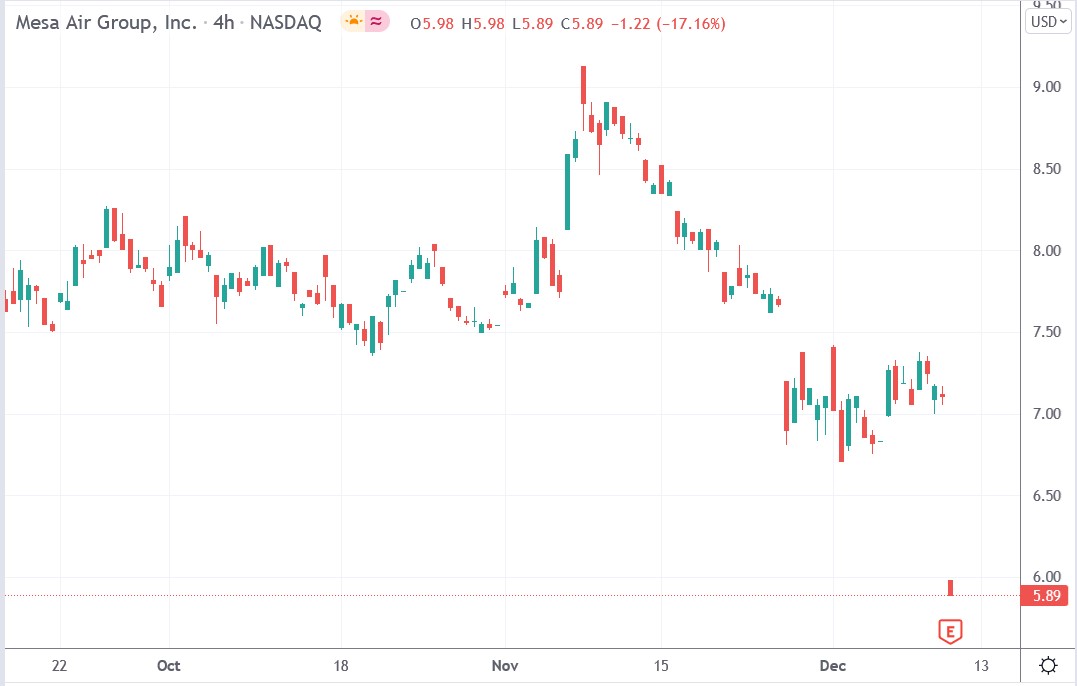 Mesa Air Group's stock price fell 16.8% premarket to trade at $5.89, falling from Thursday's closing price of 47.08.
Is Now a Good Time to Invest In Mesa Air Shares?
Travel stocks, including IAG shares, have been severely impacted by the coronavirus pandemic and subsequent travel restrictions. Hotels, airlines, cruises, and car rental companies have all been affected, but could now be a good time to buy travel stocks at a discount? Are IAG shares included on our list of the best travel stocks to buy? Here's what our analyst had to say on the issue…